What is On the NMAT Syllabus?
What is On the NMAT Syllabus?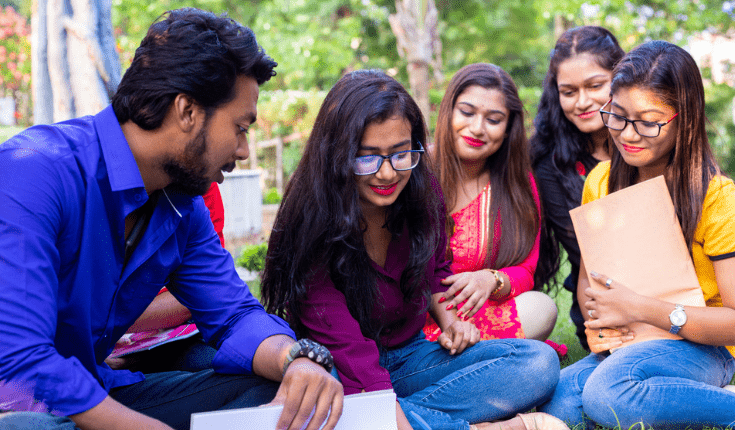 If you're planning on attending business school in 2023, the NMAT by GMAC exam could offer the best route into the school of your choice.
Launched by the Graduate Management Admission Council (GMAC) – owners of the GMAT – the NMAT exam is an MBA entrance test for applicants in India, South Africa, the Philippines, Nigeria and Morocco.
It's a good option for many prospective MBA students as a large number of top business schools in these areas accept the NMAT exam as a means of gaining entry into their programs. They feel students with strong NMAT scores demonstrate the necessary attributes for success.
"Students who come through NMAT are definitely good in communication and have good academic scores. Students who have taken the NMAT are pretty serious about making it into a management program," explains Dr Pritee Saxena, director and placement head at ICFAI Business School in India.
A candidate friendly test, the NMAT exam pattern has no negative marking and you can choose your preferred section order. You can also take the NMAT exam up to three times each year.
But, like all entrance tests, the NMAT exam is challenging, with a syllabus covering a broad range of topics and testing a wide array of skills.
So what is on the NMAT syllabus? Here's everything you need to know about the NMAT exam syllabus in 2023.
NMAT syllabus 2023
The syllabus for NMAT each year is designed by GMAC. The NMAT syllabus 2023 is the same as the previous year, comprising 108 questions and three sections.
The NMAT exam is a computer based test that you can complete online. It is tested in English, via a series of multiple choice and objective questions.
You receive no marks for questions left unanswered and, with no negative marking in the exam, there is no punishment for a wrong answer. A correct answer is worth three marks.
There are two hours to complete the exam and you can choose the section order. Each section of NMAT contains several topics and subtopics that you must prepare for.
NMAT exam syllabus: Quantitative Skills
As a key part of the syllabus, the Quantitative Skills section of the NMAT exam requires you to solve problems that test your numerical and mathematical skills, as well as data sufficiency and data interpretation.
The number of questions amounts to 36, while you have 52 minutes to complete them. Your score range for the Quantitative Skills section is from 12 to 120.
Broadly, the NMAT exam pattern for the Quantitative Skills section is split across five topics, each containing a number of sub topics that you must prepare for. These are:
Arithmetic
Numbers
Percentages
Ratio and proportions
Averages
Time and work and partnership
Simple and compound interest
Integers
Highest common factor (HCF) and Lowest common multiple (LCM)
Modern Math
Permutation and combination
Coordinate geometry
Set theory
Probability
Venn diagrams
Progression arithmetic, Geometric, Harmonic, Relationship
Algebra
Equations
Inequalities
Absolute value
Quadratic equations
Linear equations
Logarithm
Geometry & Mensuration
Circles
Quadrilaterals
Square and rectangles
Lines, angles, and triangles
Polygons
Cylinder, cones, and spheres
Cubes and cuboids
Rhombus
Trapezium
Parallelogram
3D figures
Pythagoras Theorem
Base Angle Theorem
Longest Side Theorem
Data Interpretation
Line graphs
Bar charts
Pie charts
Tables
NMAT exam syllabus: Logical Reasoning
The logical reasoning section of the NMAT exam tests your analytical and critical ability. You'll be required to analyze arguments and come up with conclusions, thus showing your judgement-making skills.
There are a total of 36 questions in this section, to be completed in 40 minutes. Your score range for this section is from 12 to 120.
The logical reasoning section is split into two sections, each covering a range of topics.
Analytical Reasoning
Classification
Syllogisms
Coding and decoding
Symbol based questions
Blood relation questions
Matrix type questions
Series and direction questions
Linear and circular arrangements
Alphabet questions
Other reasoning questions
Verbal Reasoning
Critical reasoning
Decision making
Course of action
Statement and inference questions
Statement and assumption questions
Statement and argument questions
NMAT exam syllabus: Language Skills
Testing your verbal and English language skills, as well as your reading comprehension, the Language Skills section of the NMAT syllabus is primarily focused on grammatical concepts and vocabulary.
The number of questions in this section comes to 36, while you have 38 minutes to complete them. The score range for Language Skills is 12-120.
The Language Skills portion of the NMAT syllabus is split across the following three sections.
Vocabulary
Analogies
Synonyms
Antonyms
Fill in the blanks
Cloze test
Idioms
Comprehension
Paragraph summary
Para jumbles
Jumbled sentences
RC Passages
Odd one out
Grammar
Tenses
Sentence correction
Parts of speech
Phrasal verbs
Choose the correct preposition
Identify the error
NMAT exam: Receiving your score
You can expect to receive your NMAT score within 48 hours of completing the exam. You will receive an email notifying you that your downloadable score card is ready for review.
The score card will provide you with scaled scores across the various exam sections, providing you with results to share with your target business schools.
How to prepare for the NMAT by GMAC exam
Like any other admissions exam, the best way to prepare for the NMAT is time, regular revision, and test practice.
The amount of time it takes to prepare for the NMAT syllabus will vary depending on how quickly you can gain a firm understanding of all of the various concepts. The NMAT by GMAC Official Guide suggests a six-week preparation timeline to help you prepare.
Your revision should focus on each of the sections and the topics tested within them. You may find it helps to separate the exam into strong and weak topics to better prioritize your time. But it's important still to dedicate time to your strengths, says Rayna Pereira, first year IMB student at SDA Bocconi Asia Center.
"While it's important to focus a lot on your weaknesses, also focus on your strengths, don't ignore it so that come your exam you don't do badly in a subject you're good at."
The NMAT Official Guide can provide you with a breakdown of the key concepts within the test as well as tips and strategies for success.
Once you've gained a good grasp of the test content, it's essential that you undertake practice tests to hone your exam strategy and ability to work under the time limit for each section. The NMAT Official Guide contains 475 practice questions along with answers and explanations.
"My advice would be stay consistent with your preparation, take mocks, mocks, and more mocks, and analyze each mock identifying the areas that require improvement and working on them," says Tarunika Khanna, MBA student at NMIMS Mumbai.
You can find further prep materials for the NMAT online. If you think you're ready to take the test, register for the NMAT and kickstart your business school journey today.