3 Ways to Master the NMAT by GMAC™ Exam Without Breaking a Sweat
3 Ways to Master the NMAT by GMAC™ Exam Without Breaking a Sweat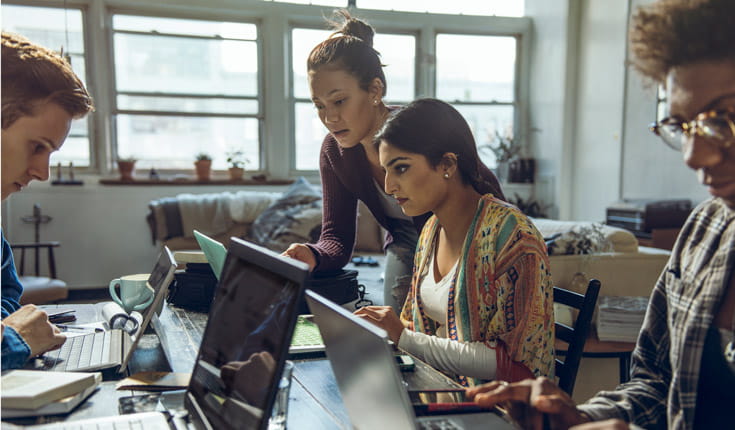 If you're feeling pre-exam jitters about taking the NMAT exam, you're not alone. It's no secret that the MBA admissions tests have a lot riding on them, and a touch of test anxiety is to be expected. What's critical to building your confidence and overcoming your anxiety is to get familiar with the test itself.
Read on to understand more about the NMAT exam, and our expert advice on how best to prepare for the test.
Demystifying the NMAT by GMAC™ exam
The NMAT exam is designed to give you the confidence to perform to the best of your ability. As a candidate friendly exam, it allows you to choose the section order and there is no negative marking.
The NMAT by GMAC exam gives each candidate a randomly generated test from a pool of questions, delivered one-at-a-time. The number of questions and the time limit for each of the sections is predetermined and, under normal administration conditions, are the same regardless of when and where the test is administered.
The exam has three sections:
Language Skills: Reading Comprehension, Para Forming, Error Identification Prepositions, Sentence Completion, Analogies
Logical Reasoning: Critical Reasoning, Analytical Puzzles, Deductions, Other Reasoning
Quantitative Skills: Number Properties, Arithmetic, Algebra and Probability, DI Caselets and Tables, DI Graphs and Charts, Data Sufficiency
3 simple steps to mastering NMAT prep
Here are our top tips that can help reduce your anxiety and prepare you for your NMAT exam without breaking a sweat.
1. Have an NMAT study plan
The first step is to plan, plan, plan. Having a well-planned strategy in place before you start studying for the exam will pay off in the long term.
Form a well-defined timetable and consistently work on your weaknesses. Practice and make your strong areas stronger.
Gain an understanding of the NMAT exam structure and content to help you prepare in the best possible way.
2. Practice with purpose
The clearer you are about the subject, the more confident you will be. Therefore, it is essential to practice and revise your concepts regularly. Importantly, NMAT Official prep materials help you familiarize yourself with the question format and content being measured on the exam. Remember – preparation boosts confidence and performance.
Find out the shortcuts to solve the time-consuming questions because you have only 120 minutes for 108 questions. Take as many mock NMAT tests as you can as they are designed in the required format and will help you revise all the basic concepts.
Practicing these mock tests will allow you to evaluate where you stand in your prep.
3. Know how to learn
Time management is crucial to excelling in any field. NMAT has a sectional time limit, so test-takers must attempt the maximum (preferably all) questions within the given time frame. While practicing, please keep track of time in case you find yourself needing to speed up. Ensure that you pick up the sections in an alternate manner for good practice.
The most important step is to devote the last stage of your preparation to basics and solving NMAT mock tests. It helps you retain your learnings.

The better you prepare, the more chances you have to get into your dream business school. Focus and study well!
Register today!