Top Eight Countries for Women to Break into the Business World
Top Eight Countries for Women to Break into the Business World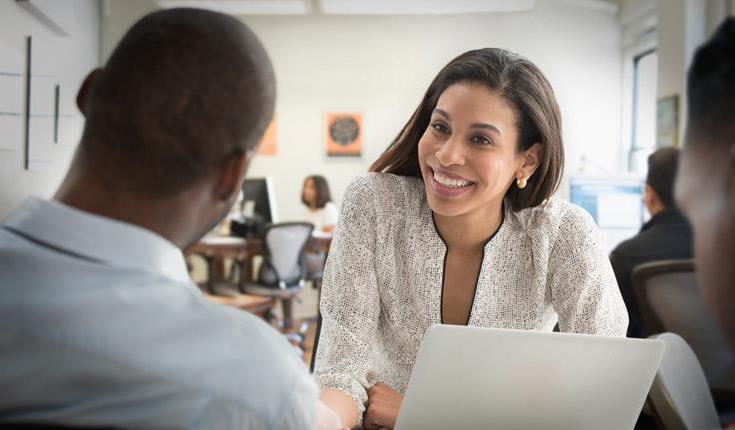 Each year, we make strides toward closing gender gaps and improving working conditions for women throughout the world. Overall, there's still significant progress needed to achieve complete parity, but some countries—more than others—are working to facilitate women's success in the business world.
Based on factors including labor force participation, parental leave, pay equality, and representation of women in senior-level positions, here are the countries with the most attractive conditions for the female workforce.
1) Iceland
Thanks to a strong women's movement and laws designed to improve gender equality, Iceland tops the list with the best conditions for working women. For starters, Iceland has mandatory gender quotas for company boards, ensuring that women have a voice and represent at least 40 percent of the board. It also takes care of new mothers (and fathers). Since 2000, it has given parents nine months of shared leave paid at 80 percent of their average salaries (up to a set amount).
The results are undeniable. For the last decade, Iceland has topped the World Economic Forum's annual gender gap report, and it continuously performs well in The Economist's Glass-Ceiling Index, which rates the best countries for working women. As a result of its efforts, Iceland has the highest female labor force participation rate and a large percentage (42%) of women in managerial positions.
2) Sweden
Gender equality is a cornerstone of society in Sweden, and it's got the numbers to prove it. In the public sector, more women than men hold management positions and in politics, 46 percent of parliament members are women. Sweden's Minister of Gender Equality, Asa Lindhangen, credits this representation of women in the legislature for a list of initiatives, including improved childcare, better protection for pregnant women, and more opportunities for working mothers.
Further illustrating Lindhangen's point, Sweden's also known for having one of the most progressive parental leave and childcare policies in the world. Parents are entitled up to 16 months of shared leave paid at 80 percent of their salary (with a cap). And as a result of Sweden's maximum-fee policy, childcare cannot exceed more than 3 percent of the family's income.
3) New Zealand
Known for its longstanding commitment to gender equality and enviable work-life balance, New Zealand is a desirable country for working women. As evidence of this, it regularly ranks toward the top of the World Economic Forum's gender gap report. It has one of the lowest gender wage gaps at just 5.6 percent. And at 76 percent, it has one of the highest female labor force participation rates. Plus, parental leave is nothing to scoff at. Thanks to 2017 legislation that extended leave duration, parents can take 26 weeks of paid leave if their baby is due on or after July 1, 2020.
4) Norway
Like other Nordic countries, Norway is leading the charge for gender equality. One of the early countries to introduce gender quotas, Norway started requiring public companies to have at least 40 percent female board members all the way back in 2007. Additionally, almost 40 percent of its parliament members are female, and 31 percent of senior managerial positions are filled by women.
Lastly, Norway has one of the most flexible and generous parental leave policies. Mothers can take 35 weeks at full pay or 45 weeks at 80 percent pay, while fathers can take between zero and 10 weeks, depending on their wife's income.
5) Luxembourg
In recent years, Luxembourg has taken several steps toward enhancing gender equality and women's economic participation. From 2016 to 2017, the country successfully reduced their gender pay gap by 1.3 percent.
In part, they achieved this through policy. For example, Luxembourg requires companies with 15 or more employees to have an "equality delegate," or someone responsible for ensuring that male and female employees are treated equally when it comes to employment, training, promotions, pay, and working conditions. And as for parental leave, employers are required to agree to full-time parental leave of four or six months, without exception.
6) Denmark
Denmark has made significant progress toward closing the gender wage gap in earned income, with women earning just 7.8 percent less than men. The country's also close to closing the gap in labor force participation. With 77 percent of females employed, compared with 82 percent of men, there's less disparity than ever.
Denmark's government-subsidized daycare along with one of the most flexible parental leave policies in Europe may have something to do with their success. Parents are entitled to a leave of 224 days, which they can share however they see fit, and daycare is more affordable than in other countries Danes also prioritize work-life balance, with a 37-hour official work week and a minimum of five weeks' paid vacation for full-time employees.
7) Poland
Since 2000, Poland has made substantial improvements in reducing the female unemployment rate. The female unemployment rate dropped from 18 percent in 2000 to just 5 percent in 2017. And with a gender pay gap that's also only 5 percent, Poland is that much more attractive for female employees.
Perhaps it's the 22 weeks of full pay that women in Poland get for maternity leave or the strong economy that's contributing to the country's success with gender equality. Whatever the case, it's working. Women in Poland are more likely to have permanent employment than men and to work in professional occupations. And not only that, but the proportion of Polish women in management positions is relatively high at 36 percent.
8) Finland
According to The Economist's Glass-Ceiling Index, Finland is one of the world's best countries to be a working woman. Why? From 2016 to 2019, the Finnish government launched an action plan to promote gender equality by closing the wage gap, improving employment opportunities, and providing equal representation on company boards. They've also taken measures to improve life for working mothers. All children under school age are entitled to municipal daycare, and the family's income level impacts daycare fees. Affordable childcare makes it easier for Finnish women to maintain a work-life balance, which is a top priority in Finland.
Women's success in business
With their favorable conditions and economic opportunities, these countries make it easier for deserving women to excel in business. As more countries make strides to improve gender equality in the workforce, more and more women shine as the natural business leaders they are. Here's why this powerful gender is naturally inclined to succeed in business.
Create an account on mba.com to learn more about how women are shaping the business landscape.