Three Ways Italians Should Use COVID-19 to Upskill
Three Ways Italians Should Use COVID-19 to Upskill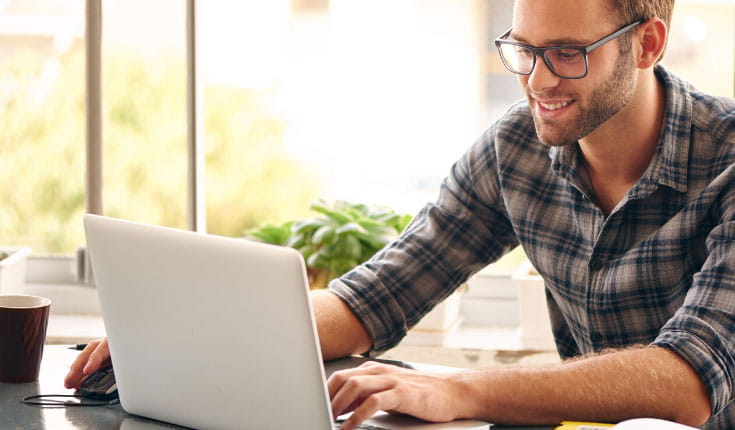 The economic and political disruption caused by COVID-19 has sent shockwaves around the globe, and Italy is no exception. Italy has consistently been referenced as one of the countries most affected by COVID overall. In fact, economists forecast Italy's GDP will drop by 11.2% in 2020.
But what does this economic decline mean for young people like you looking to improve job prospects in Italy or another European country? Typically, a weaker economy signals fewer available jobs and increased competition for those jobs. While this might seem like a load of bad news, it doesn't have to be all negative. In a time where competition for jobs is at an all-time high, you can view COVID-19 as a positive opportunity to differentiate yourself and develop new skill sets.
Follow along for tips on the best ways to use the COVID-19 period to your advantage.
Set yourself apart with virtual volunteer opportunities in Italy
One of the most difficult aspects of the COVID-19 period is the deficit it's created in internship and volunteer opportunities for prospective students. Whereas normally, students would tout internship and volunteer opportunities on their resumes, nowadays far fewer volunteer and internship opportunities exist to explore. Regardless, you can still gain valuable virtual experience to add to your resume and set yourself apart.
Virtual Volunteer is an organization that pairs people looking to make an impact with virtual volunteer opportunities all around the world. Explore Virtual Volunteer opportunities in Italy to make the most out of this time.
Learn new, digital skills on your own
Now is also the perfect opportunity to teach yourself new skills that you've always wanted to learn. Have you always wanted to know how to code? Maybe you've been thinking about taking an extra course in finance or marketing. There are countless, completely free resources online where you can gain new skills. Plus, you can rest assured that your work will not go unnoticed—most online courses will provide you with an official certificate upon completion of the coursework which you can include on your resume or attach to your job application.
Explore free, virtual learning opportunities through Coursera, Khan Academy, and the Open CourseWare Consortium.
Earn your business master's degree
Another great way to set yourself apart from prospective students or job applicants during COVID is to earn your business master's degree. A business master's degree can pay dividends for your career and immediately sets you apart from the crowd. In addition to an increased starting salary, a business master's can expect to command higher demand from employers across a variety of industries. Explore what your starting salary could look like with a business master's degree.
Not sure what kind of business master's is right for you? Take this interactive quiz.
Now is the time to prepare for your future career success
Even though you may feel stressed about the future, don't lose hope. While significant uncertainty exists about the state of the world and of Italy, you have the opportunity to use this time to better yourself, broaden your horizons, and enhance your skill set.
Are you ready to take the first step towards your future? Register for an mba.com account today to take the first step in the right direction. Plus, explore business master's programs in Italy to see which programs may be best for you.