Pushing into Private Equity with an MBA
Pushing into Private Equity with an MBA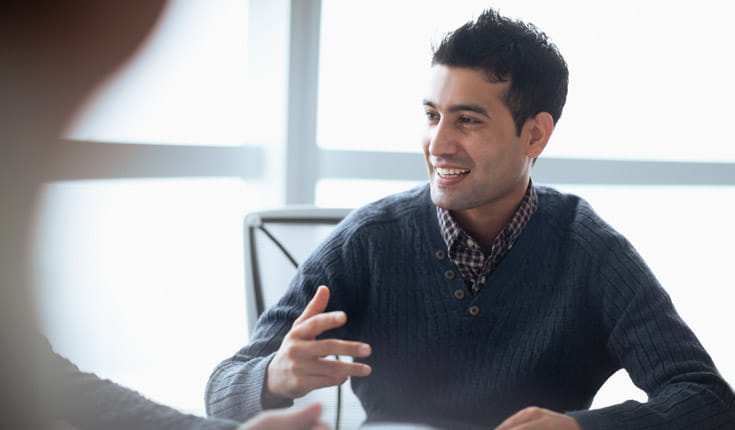 How an MBA catalyzed a career shift and delivers value to one of the United Kingdom's top financial services firms.
Humza Khan used an MBA degree to pull off a difficult career switch: from recruitment to private equity. He came to the UK's Alliance Manchester Business School having worked for three top recruitment firms, including FTSE250 business, Hays. The degree gave him the knowledge and network needed to land a job at RSM, a UK-based professional services firm, in the M&A and private equity practice.
Khan says: "I specialized in corporate finance, venture capital, and private equity. That's what I do now, working for the sixth largest professional services firm in the world. This would not have been possible without the support of the university and the lecturers who helped and advised me."
For example, a professor who taught a venture capital module was an ex-partner from the M&A team at EY, another professional services firm. "I spoke with him while visiting Dubai as part of the MBA, where he ran an elective workshop," Khan says.
"He took an interest in my skillset and gave me advice on the kind of businesses I needed to approach to get a job in the industry, and how to tailor my CV. Without that conversation and the confidence he instilled in me, I'm not sure I would be where I am now."
Experiential experience
MBAs work on case studies and conduct consultancy projects, giving them broad knowledge of many industries and functions. Khan says this is relevant to his job: "It's allowed me to work with firms in different sectors and has helped me understand their long-term strategic needs."
Some of his MBA focused on technology and innovation. In the past, a few companies have criticized business schools for producing what they deemed "rigid-thinking" graduates, but Khan says the curriculum prepared him to lead through digital disruption. "I work with a large number of tech businesses and understand how the market works," he says.
Cross-cultural collaboration
Another way in which he delivers value for his employer is by utilizing the cross-cultural collaboration skills he gained during the MBA. "It's absolutely been one of the top things from the MBA, to work with people from different backgrounds," he says, including people from Nigeria, Russia, and others as well as a diverse set of companies, such as consumer goods groups Pepsi and Colgate.
He says he uses these skills daily on the job: "I work with owner-led businesses on the buy-side or sell-side to buy or sell businesses," he says. "I help fundraise for businesses through private equity. The market within the United Kingdom is well established and diverse. For example, there are a lot of American funds looking to deploy equity. Having completed an MBA has put me ahead of my competition."
But perhaps the biggest store of value is the business school network that Khan has acquired and become part of. There are some 60,000 Manchester Business School graduates around the globe. "I've met a strong network of people who work at Google, Microsoft, LinkedIn, and even a professional footballer," he says.
The network has proven to be a great resource, for Khan and others. For instance, one of Khan's former classmates reached out for help securing funding for his health care-technology product. "We are just discussing things at the moment, but he could soon become a client. He's important to RSM," Khan says. So is, it would seem, Khan's MBA.