Key Trends Influencing Graduate Business Education in 2019
Key Trends Influencing Graduate Business Education in 2019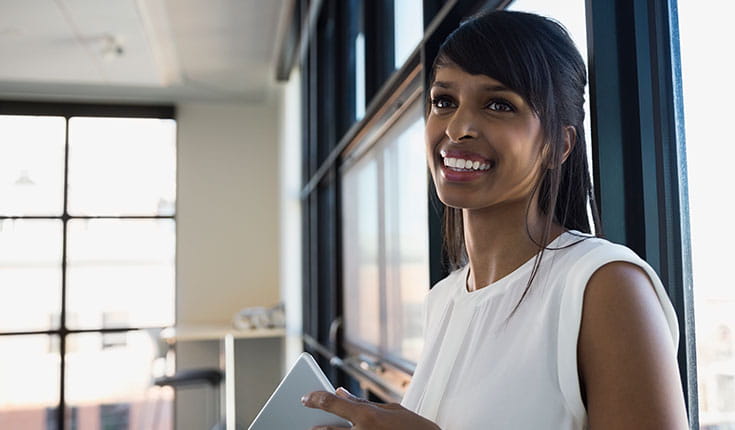 Issues from the global to the interpersonal are affecting the graduate business education landscape.
For 2019, several key trends are emerging that are likely to influence the graduate business education landscape. What's happening in the globalized economy, such as Brexit and or US immigration policy changes, will continue to influence b-school application and enrollment trends across the globe. Meanwhile, modernization and technology will push job seekers to evolve by changing the in-demand skills needed to remain competitive.
Global uncertainty
Brexit will no doubt have implications for graduate business education across the United Kingdom and Europe. London Business School Dean François Ortalo-Magné predicts that b-school graduates will help "reposition the United Kingdom within its new, post-Brexit context; they will be drivers of business growth and make an important contribution to the UK economy." Read more from Ortalo-Magné and other reflections from top b-school deans.
Political polarization, fluctuating policies, and an unpredictable economy are influencing graduate management education (GME) in the United States, and the outcomes are likely to influence GME within US borders, and abroad. Although applications to full-time two-year MBA programs in the United States have declined in recent years, global MBA application volumes remain strong. Additionally, US schools are diversifying their offerings via specialized master's programs, which helps to offset the lower number of MBA applications.
The tech evolution
As technology continues to transform the modern world, the skillsets today's workforce requires will also need to adapt. New technologies often mean new skills, and both companies and job seekers will need to redefine their requirements and the value of those abilities. According to the Graduate Management Admission Council's™ 2018 Corporate Recruiters Survey Report, 89 percent of tech companies planned to hire MBA talent last year. If the trend continues, demand for GME across the tech industry will continue to grow.
Softer skills
In addition to technical proficiencies, companies will seek candidates who exhibit keen interpersonal skills. More and more industries are finding applications for automation and artificial intelligence. As jobs once performed by humans are replaced, employers will place a greater emphasis on the "soft skills" that can't be replicated by robots, such as critical thinking, collaboration, and communication. According to LinkedIn, the top five soft skills companies are looking for in 2019 are creativity, persuasion, collaboration, adaptability, and time management.
Taking it off campus
A growing number of b-schools are introducing online learning initiatives to complement their traditional programs. This platform is attractive to prospective students who are looking for more flexibility, and often comes with a lower price tag than classroom-based curriculums. These programs are designed so that you can remain employed while you work toward your degree. Without the opportunity cost of lost wages, you may be able to recoup the cost of your educational investment sooner.
From intern to employee
Several schools recently reported that internship recruitment activity is on the rise. This may be an indicator that companies are leaning into internship programs as a pipeline for full-time employment. The recruiting process also began earlier this year, which may signal an eagerness for new hires.
GMAC's annual Corporate Recruiters Survey results highlight how internships continue to be an avenue to full-time positions for many business school graduates. For example, 50 percent of US companies that had MBA interns in 2017 report that they hired more than half of them into full-time positions after they graduated. A slightly lower proportion hired more than half of their business master's interns into full-time roles (41%). Among European employers, 22 percent hired more than half of their MBA interns and 36 percent hired more than half of their business master's interns. Among Asia Pacific employers, 30 percent hired more than half of their MBA interns.
Staying up-to-date on industry news can help you prepare for future change its impact on your field and job function, as well as how global economic conditions may influence the ROI of your education.