How are MBAs and Business Master's Degrees Faring in the Job Market?
How are MBAs and Business Master's Degrees Faring in the Job Market?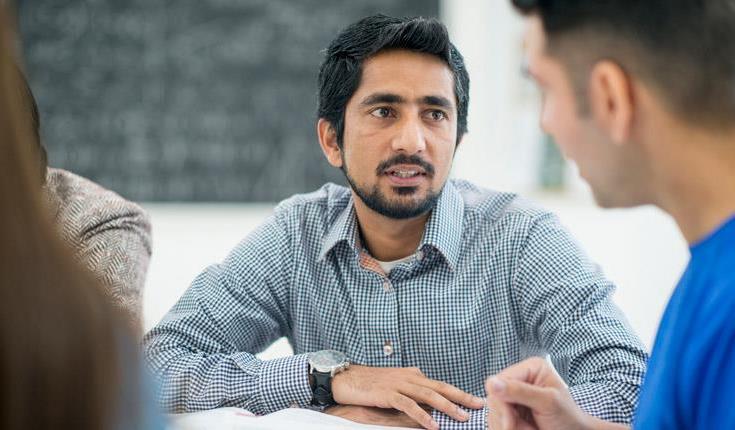 There are many different factors that will influence your decision to attend b-school. Not the least of which is the impact your degree will have on your career trajectory and future earning potential. Although recent reports may have you questioning the value of graduate management education (GME), advanced business degrees remain a sound investment.
2019 outlook
In the recent Graduate Management Admission Council™ (GMAC™) Year-End Employer Poll, 3 in 4 employers said they plan to hire MBAs in 2019, and among those with 2019 MBA hiring plans, 37 percent plan to hire more than they did last year. In addition, a greater share of employers plan to make 2019 hires among Master of Data Analytics and Master in Management graduates compared with 2018 hiring. Companies continue to regard the value of graduate business education highly, which is demonstrated in their plans to increase the starting base salaries at or above the rate of inflation for new business school hires in 2019.
US b-school appeal
International job opportunities are a key motivator for many candidates considering b-schools outside of their home country. Last year, the perception of declining opportunities in the United States likely contributed to the decline in applications to US full-time two-year MBA programs. Since then, the US Department of Homeland Security made public a proposal to increase the number of H-1B visa recipients who have master's degrees, which could have a positive impact on employers' international hiring plans and further incentivize international applications. The nation's unemployment rates are also hovering around 4 percent—a 50-year low—making job prospects even brighter.
The tech boom continues
The changing global economic climate is disrupting many industries. Certain companies, however, seem insulated from these conditions. Tech giants such as Google and Amazon continue to demand talent with advanced degrees. "Over the past five years, Amazon hired 49 MBAs from Columbia Business School alone. And Google tripled its MBA hiring rate in one year," Poets & Quants reports. GMAC's year-end survey tells us this trend is likely to continue: 85 percent of technology companies reported plans to hire MBA graduates in 2019. As innovation in artificial intelligence and automation emerge at an astonishing rate, so will the demand for skilled talent to support this new frontier.
Job opportunities remain present in traditional and emerging markets, close to home and abroad. If you're considering b-school, stay abreast of key trends that may signal changes for GME or have an impact on your desired career path.