Four Ways Your GMAT Exam Finance Skills Can Help Professionally in Germany
Four Ways Your GMAT Exam Finance Skills Can Help Professionally in Germany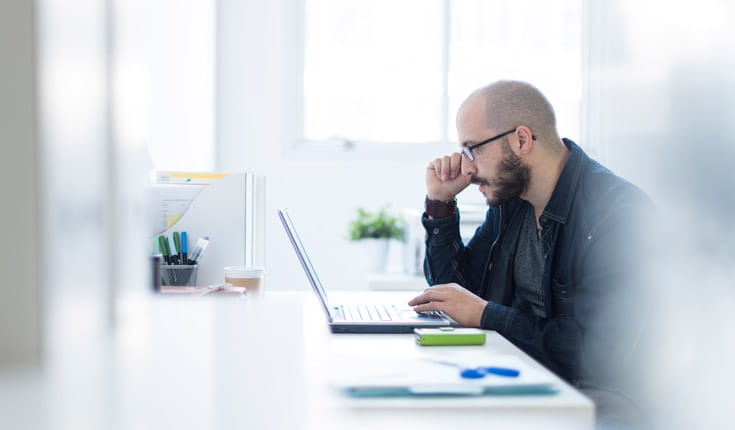 Choosing to take the GMAT means your education doesn't just begin when you start business school. The test is designed to measure analytical writing, as well as verbal, quantitative, and integrated reasoning, fully preparing you for the challenges of graduate management education.
As a result, you will start learning important career skills right away. Quantitative reasoning, in particular, can be useful for those with ambitions of for a finance career or any role which involves making financial decisions.
Test takers prove their ability to draw conclusions after analyzing data, reasoning mathematically, solving problems, and interpreting graphical data. These skills are an important part of becoming financially competent.
If you are looking to study in Germany, this expertise can enable you to excel professionally within the thriving German economy. Read on to find out how.
Expand Your Career Horizons
Germany is home to the fourth-largest economy in the world. Considered by many to be the economic hub of the European Union, and with a nominal gross domestic product of nearly four trillion, Germany is filled with great job prospects and countless inspiring companies hiring for a variety of positions.
Although there are many opportunities available, moving upwards can be a challenge without the right set of skills and knowledge. However, having finance expertise means that not even the lowest position on the corporate ladder is a dead-end. Employees with the ability to understand and become invested in a company's financial data are always valuable assets to employers, and can expect to advance quickly.
Whether you work in Germany's massive automotive industry, fast-growing finance and insurance sector, or renowned chemical industry, knowing your way around financial information can help you extract more value out of your position. With the financial competence you'll gain through taking the GMAT exam and attending business school, you will be ready for a limitless career.
Developing Financial Expertise Helps You Prepare for Any Business Degree
Becoming educated in finance through the GMAT exam enables students to move on to a variety of different educational opportunities in Germany, no matter what kind of degree they're working towards.
Financial intelligence is particularly important for those considering business school. Most MBA or business master's programs will include several courses that focus heavily on this aspect, covering areas like financial management, corporate finance, and mergers and acquisitions.
If you are particularly interested in this area, you could also consider opting for a specialized
Master's in Finance degree. These courses are targeted at professionals seeking careers specifically related to finance, and delve into financial operations and practices in more depth. For students in a financial hub like Germany, this could be a particularly attractive route to a lucrative career.
Trying to decide what to study at business school? Check out Specialized Business Master's Programs: Advice from Students and Alumni to learn more.
GMAT Test Takers Make Smarter Business Decisions
From new startups to established multinational corporations and everything in between, Germany is filled with progressive companies that are always looking for candidates who know how to make intelligent business decisions.
The financial expertise that GMAT test takers gain is applicable to many different operations performed by those in various sectors. Learning how to analyze information, interpret data, and solve problems enables professionals to budget accurately, understand credit ratings, make sensible investments, and practice informed borrowing.
Being able to effectively engage with data will lead to smarter, more informed decisions. This financial aptitude can give those who have taken the GMAT exam in Germany an edge in its bustling economy.
Develop a Rapport with Other Professionals
With its foundation of small and medium-sized businesses and its enthusiasm for entrepreneurs, the German economy presents many ways to develop an expansive professional network. There are countless innovative organizations working within Germany, and its resilient economic infrastructure fosters an environment of collaboration.
Ambitious professionals will want to build lasting relationships, and having the knowledge that allows you to relate to other entrepreneurs and organizations is necessary to develop a strong rapport. Understanding how to engage with financial information is one way to show your business aptitude.
Knowing how to demonstrate that ideas or strategies are high-margin and practical will be invaluable, whether trying to forge relationships as an entrepreneur or make connections as a representative of a company.
Take the first step of the rest of your career with the GMAT exam
Are you ready to take your career in Germany to new heights? Start preparing for the GMAT exam today by checking out our top 10 study tips and using our interactive tool to create your own personalized study plan!