Hone Your Skills with a Masters Degree
Hone Your Skills with a Masters Degree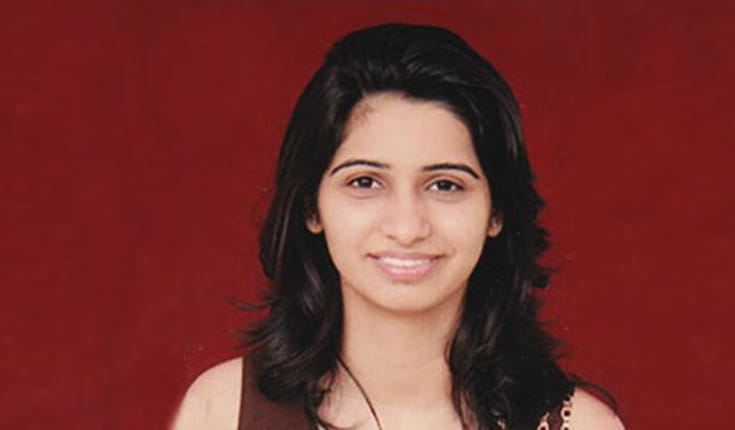 "This opportunity taught me how to interact with other cultures, exchange ideas with a wide group of people."
General information:
Name: Shilpi Bhatia
Home Country: India
Current Job Location: Delhi
Job Function: Analysis
Industry of Work: Consulting
Name of Company: Ministry of Finance
Hobbies: Travelling, trying new adventures
Degrees:

B.Com (Honors) from Delhi University in 2005
Msc. Finance from Manchester Business School in 2009
What did you do between undergrad (e.g. Bachelor) and Master/MBA?
I immediately joined my Masters after completing my Bachelors Degree.
Why did you decide to pursue a Master/MBA degree? What was the "light bulb" moment you knew business school was in your future?
I chose to finish my education first rather than joining a job and returning again to education as I knew this education will further hone my skills to recognize financial opportunity, evaluate the benefits and risks associated it, consider all the processes involved, and turn that opportunity into reality.
Please describe your current job and the skills you need.
I am currently responsible for appraisal of infrastructure projects. This requires working on various financial tools in order to analyze the eligibility of a project in terms of long-term debt, take-out finance, credit guarantees, etc. This requires specialized skills of financial modeling, financial analysis etc.
What did you learn or gain from business school that has allowed you to get where you are today (skills, internships, network, etc.)?
A global peer group at MBS was reflective of the future workforce and this opportunity taught me how to interact with other cultures, exchange ideas with a wide group of people, coming from a varied group of industries, and build a truly 'worldwide' network. This school however offers more than academics and access to professional opportunities.
I also recommend to students to take advice from Careers Division of MBS as this helped me a lot to fill in applications of graduate schools and amend CV.
What was your inspiration for pursuing your current job/career—why did you get into this particular line of work?
While pursuing my Bachelors degree in Commerce, I had developed an interest in Finance and Financial Markets. This had directed my plans to join a specialised degree in Finance.
Your greatest takeaway from business school?
The overall professional exposure.
Is the job/industry how you expected it to be? If not, what's the biggest difference?
Yes, I knew I had to excel at numbers in order to join the financial world. It turned out to be the same.
If applicable, what concerns did you have about going to business school and how did you overcome them?
It is imperative to get worried about the university life in a foreign land when you are coming from a different country and travelling for the first time away from home for such a long period. The orientation program helped me a lot in understanding the Business school and the environment.
Things you wish you had known when first starting to think about business school and a career in business.
I wish I had done some short term data anaysis courses as this would have saved my time in doing projects at MBS.
Where do you see your career taking you 10 years from now?
I see myself engrossed in the Consulting world and may be become an independent Consultant in Government Advisory in Infrastructure sector.