Why GMAT Test Takers in Germany Should Focus on Developing Soft Skills at Business School
GMAT Test Takers in Germany: Develop Soft Skills at B-School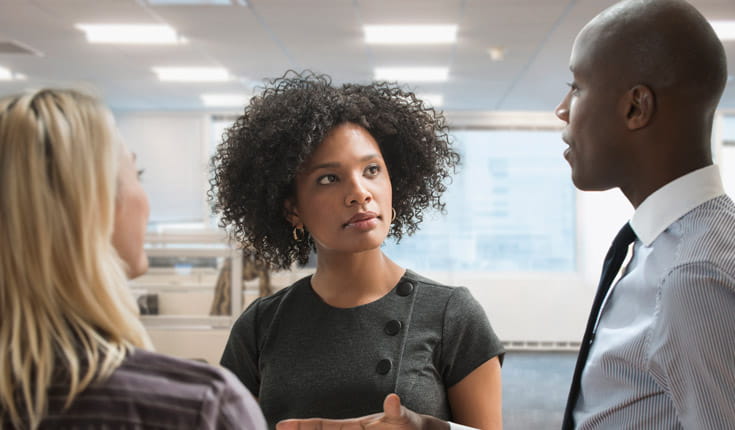 Recruiters consistently say that when deciding among candidates, they're looking for those who have a skillset that includes soft skills. These abilities can help business professionals enter into the field or industry they want to be placed in, develop their careers, maintain professional networks, lead teams, and handle challenges effectively.
Fortunately, a graduate education assists in developing a student's technical and critical prowess as well as soft skillset. Read on to find out why soft skills are so important.
What business professionals mean when they speak about soft skills
Soft skills are often held in contrast to hard skills, the technical and administrative proficiencies that allow business leaders to succeed in their work. Simply put, soft skills are the interpersonal abilities that enable cooperative and effective relationships in business. A person with excellent soft skills can build strong teams, deliver bad news tactfully, and criticize colleagues while remaining respectful and productive.
Soft skills differ from other abilities in that they're more abstract in concept and may be more difficult to learn, but their return on investment can be higher. Soft skills are highly transferable, and can be carried between different roles, companies, and industries. They are also widely applicable, relevant to many disparate day to day tasks in the life of a business school graduate. Some of the most sought after soft skills include social perceptiveness, the ability to actively and empathetically listen to others, time management, persuasion and negotiation skills, adaptability and resilience, a growth mindset, and the ability to work as an effective part of a team.
Interested in learning more about the importance of soft skills? Read about why soft skills will matter more than ever in a post-COVID world.
Why soft skills are important for business professionals to have
Soft skills are some of the most important abilities that business professionals can have. Research has ranked interpersonal, communicative, and empathetic skills as more important than hard skills in some key ways. In a survey, recruiters identified communicative skills as those most important for job applicants to have. That's a higher percentage than any other kind of skill in the survey.
There is tremendous demand for professionals with soft skills in Germany because these abilities are both in demand and scarce. It can be easier to learn how to engage with data analytics or understand financial information than to learn a more conceptual, harder to grasp skill like empathizing or team-building. Only students who are adept, committed to learning, and enrolled in a proficient educational program will be able to successfully internalize these abilities. It pays off for them in the long run, as research shows that leaders who practice compassion tend to perform better and foster more loyalty with their teams. Soft skills can eventually translate to higher company morale and the maintenance of important professional relationships.
How studying at a business school enhances soft skills
Undertaking the GMAT exam in Germany can prepare professionals for an education that not only imparts technical and administrative abilities, but soft skills as well. In a survey, 3 out of 4 business education alumni agreed that their graduate education assisted in the improvement of their soft skills.
There are many opportunities within the German graduate education landscape for a student to develop their soft skills. At the Otto Beisheim School of Management, students can enroll in a Master in Management and Entrepreneurship program, where a core module is focused on managing the human side of entrepreneurship. At the Mannheim Business School, students can engage in group work within diverse teams of professionals, as well as to enroll in soft skills workshops with themes such as intercultural management, presentation training, crisis management, and team building. At ESMT Berlin, students work collaboratively in groups to produce a socially impactful project. Graduate education in Germany provides students with a robust education, taking into account both essential hard skills and sought-after soft skills.
Want to undergo a GMAT assessment and begin your business career in Germany?
If you're looking to reinvent your career or take it even further, the right program can make all the difference. Use our Program Finder to find the best fit for your career ambitions!