Three Pieces of Advice for Italian Students Who Want to Work in Business
Three Pieces of Advice for Italian Students Who Want to Work in Business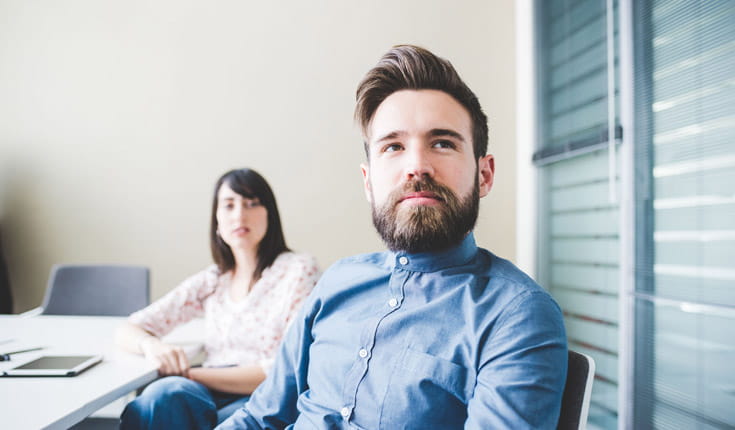 Are you interested in pursuing a career in business? If you are, you're not alone. Careers in business have historically been popular as they are often seen as lucrative, stable, practical and in high-demand. Plus, pursuing a career in business is a particularly attractive option in the age of COVID-19, as job security is a top concern, particularly in Italy.
What are the key benefits of pursuing a career in business?
Before we dive into specific advice for kickstarting your business career, let's revisit why pursuing business as your field of interest can pay dividends in the long run.
Learn transferable skills: The skills you learn in a business program can seamlessly be adapted to almost any future career or job position. Because business programs place an emphasis on teaching skills such as critical thinking, innovative problem solving and time management, you can rest assured that the skills you learn in your business career will serve you for the rest of your life, regardless of whether you switch industries. Plus, you can expect to master technical skills that lend themselves to other professions such as report-writing, interpretation of financial data and presentation skills.


High earning potential: We're not going to beat around the bush. Careers in business boast some of the highest average starting salaries across industries, and will yield some of the highest earning potential after graduation and later as your career matures and progresses. Those who study business rank only below engineering in the highest starting salaries for entry-level jobs!


Gain a more global perspective: Finally, careers in business tend to encourage a global perspective, particularly in today's international economy. This is especially helpful if you want to pursue an international career. Plus, throughout your career in business you'll likely gain exposure to colleagues and clients from around the world—particularly if you kickstart your business career in Italy or another European country.
Want to know what your starting salary could look like with a graduate business degree? Use our interactive salary calculator to find out.
Now that we can agree on the several benefits of pursuing a career in business, let's figure out the various paths you can take to get there. Here are our three top pieces of advice for those who want to be successful in business:
1. Figure out what business path you want to go down
Business is continually growing and modernizing to include more jobs than ever before. Therefore, the first step in your business journey should be deciding what kind of "business path" you want to go down. For example, are you interested in marketing or finance? Would you rather dive into analytics or public relations? Pursuing a career in business can encompass hundreds of different roles and positions, so the first thing you need to do is develop an understanding of what kind of business career you would be most interested in. Get a sense of what kind of career would be best for you by checking out our interactive career explorer tool.
2. Explore programs that specialize in your field of interest
Once you've established an understanding of what kind of business career you want to pursue, you should consider the various specialized programs that can help you get there. For example, if you want to explore a career in marketing, a master's in marketing could be your key to success. You can choose to pursue master in almost any business-related field, and or simply get a general business master's degree.
Explore various business programs in Program Finder by adjusting the "degree" and "focus" fields to fit your areas of interest. Choose whether you want to stay in Italy or study elsewhere by looking at the "location" field.
3. Register for the GMAT Exam
Did you know that leading business programs around the world accept the GMAT exam? Taking the GMAT exam is a great way to demonstrate that you're a serious business school candidate who is ready to master any program's requirements. Further, attending a top-rated business school that accepts the GMAT Exam can open countless doors for your career by connecting you with valuable business school internships, a network of prospective employers and an invaluable alumni group that can offer guidance and support when launching your business career.
How long does it take to prepare for the GMAT exam? Use our interactive tool to estimate your required study time and receive a study plan tailored to your available time.
Are you ready to jumpstart your career in business by taking the GMAT exam? Take the first step towards your career in business by registering for the GMAT exam today.