Social Impact Careers: Top 10 Companies to Work For
Social Impact Careers: Top 10 Companies to Work For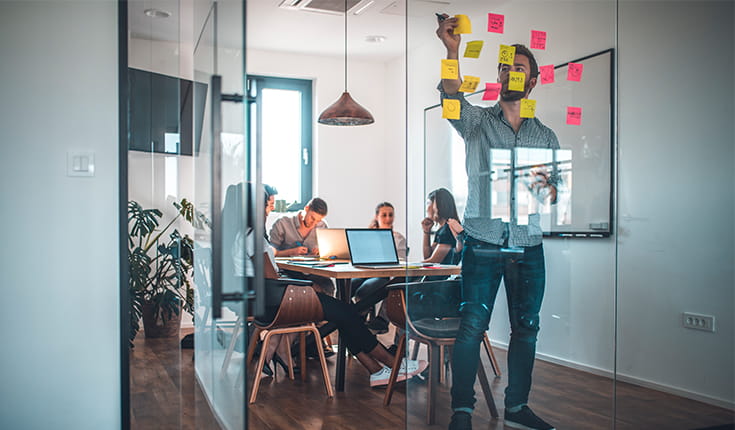 Do you want make an impact in your career? Are you motivated by purpose as well as profit? If so, then a career in social impact may be for you.
Whether it's with a nonprofit, an NGO, or a multinational company with a strong focus on corporate social responsibility (CSR), there are an increasing number of career opportunities for professionals wanting to make social impact.
What is CSR?
Companies who invest in CSR integrate social and environmental concerns in their business operations.
By practicing corporate social responsibility, firms can better understand and address the impact they have on all aspects of society; including economic, social, and environmental.
What are social impact careers?
Social impact careers, meanwhile, extend across industries and functions, giving you a wide remit to make a positive impact from within the company you're working for.
You could be working for a nonprofit focused on bringing clean water to disadvantaged communities, or a startup disrupting the oil and gas sector and supporting our need for more clean energy.
You might also enter a larger, more established corporation in a CSR role. That might be in a role as a lead for Spotify's Social Impact Global team, or as part of the investment team at BlackRock, which recently announced that it was making sustainability its new standard for investing.
When it comes to sectors, you could end up in sustainable marketing, helping to fight overconsumption, or in supply chain ensuring every stage from product source to consumer is as sustainable and environmentally friendly as possible.
You could work in urban planning. Your career in social impact could see you working on making cities more sustainable, diverse, and inclusive, and connecting local communities together for social good.
Common social impact career job titles by field
Here are a few examples of social impact job titles by field to make your job search easier.
Investing: Director of Sustainable Finance, Sustainable Finance Advisor, Investment Officer, ESG Advisor
Marketing: Brand Manager for sustainable company, Content Developer for an ocean cleanup social enterprise, Marketing Director for a climate nonprofit
Supply chain: Sustainability Manager, Supply Chain Innovation, Social Procurement Director, Supply Chain Consulting
Program management: Environmental Program Manager, Sustainable Materials & Innovation Program Manager, Educational Program Manager
Human Resources: Corporate Governance Manager, Philanthropy Advisor, Leadership Development Trainer, Diversity, Equity and Inclusion Officer
How can you start your social impact career?
Many of these jobs require not just an understanding of how a business works, but the soft skills required to influence across organizations and to build a professional network—whether that's a network of investors to help a sustainable startup grow, or a network of experts who can help assist with the successful operations of an NGO.
If the array of social impact careers on offer seems tempting, and you think it might be for you, a postgraduate business degree could help you get there.
An MBA or business master's will give you a strong, generalist set of skills that you can apply across industries. If you want to specialize your career in a certain area, you might also consider a specialized MBA or specialized business master's.
For Timothy Llewellyn-Davis, an MBA from Barcelona's Esade Business School was a way to swap his biotech career for a post-MBA career in social impact as an analyst at Oryx Impact, an impact investment firm.
It was after studying a module in sustainable investment on the MBA, he says, that he was inspired to make the switch.
His move is a common one among business school grads, explains Lisa Hehenberger, director of the Esade Entrepreneurship Institute and the Esade Center for Social Impact.
"We've realized that students are really interested in these concepts. They're asking how they can apply the skills developed at business school to have a positive impact."
After an MBA at HEC Paris, Hilary Matson left a role at Amazon to launch her own sustainable travel company. An MBA, she says, can give you the space to explore social entrepreneurship, draw up a sustainable business plan, and lean on the experience of professors and alumni who have extensive startup experience.
Top 10 companies that offer social impact careers
So which companies are the most innovative in social impact? Fast Company has ranked companies based on which are helping not only address social issues but solve them.
Warby Parker – This glasses company provided free eyecare during lockdowns—and proves healthy eyes improve education.
Neste – This Finnish company powers planes with renewable fuel—made from fast-food fryer oil.
Nova Credit – This fintech company lends incoming immigrants a fairer chance at economic success.
Compology – This company performs "waste metering" to monitor trash and divert it from landfills in the long term.
Flare – This accessories company invented a discreet alert system, hidden in a bracelet, to prevent assault.
Cabinet Health – This sustainable healthcare company is seeking to eliminate single-use plastics in medicine.
Beyond Good – This chocolate company is trimming the chocolate supply chain so African farmers can earn more.
Paravel – This sustainable luggage company is making luxury luggage carbon neutral.
Safe Stays By Reloshare – This B2B hotel and corporate housing booking site facilitated safer rehousing of domestic abuse victims.
Narvar – This online shopping logistics is making online shopping returns and exchanges greener.
Whichever path you choose for your career, if it's social impact you're after, then an MBA or business master's degree could open doors to new opportunities.