Six Ways to Get Started as a Young Entrepreneur in College
Six Ways to Get Started as a Young Entrepreneur in College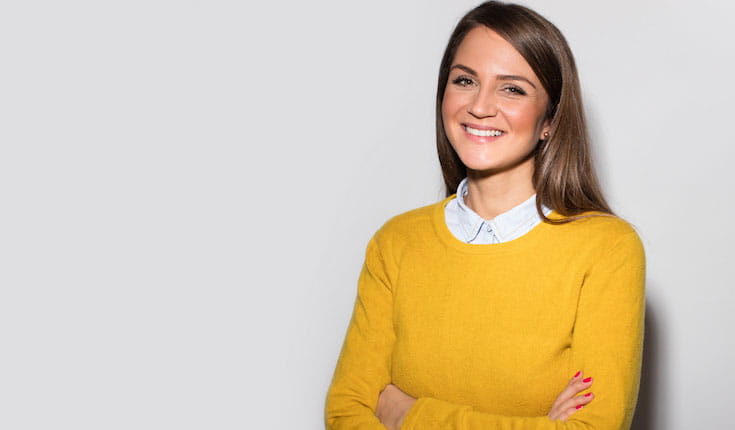 College is the perfect time to explore your interests. If, like me, you're passionate about solving problems, it may also be perfect for getting started as a young entrepreneur.
Though this may sound daunting, universities nationwide have a ton of resources to support aspiring entrepreneurs on their journeys; I've detailed some of them below. I have used many of them myself along my own entrepreneurial journey in founding Cress Health and Callie.
Follow these tips to help launch your entrepreneurial adventure.
1. Connect with your school's center for entrepreneurship
Over recent years, many colleges have launched centers for entrepreneurship to serve as a focal point for innovation. Often, the best first step for any aspiring young entrepreneur is to connect with their school's entrepreneurship center and share their idea. This is a great way to get plugged into the local entrepreneurial community and learn about your college's specific entrepreneurial.
Especially for those who may not have extensive prior business experience, these resources can be crucial in helping turn your idea into a reality. My co-founder and I can confidently say that Cress Health wouldn't be where it is today if we hadn't connected with the teams at our respective schools' centers for entrepreneurship (Hofstra's Center for Entrepreneurship and Brown's Nelson Center for Entrepreneurship) and participated in their entrepreneurial programming.
2. Participate in business competitions
To transition from an idea to a venture, you need funding, even if it's in small amounts. When you're just starting up and have no previous entrepreneurial background, it's nearly impossible to raise money from traditional venture capital firms. Participating in (and winning) university business competitions helps to overcome this initial hurdle and get your venture the funding it needs to reach its next milestone. Most times, the prize money is in the form of non-dilutive grants, so it's a great way to get funding without giving away equity in your company.
I was fortunate to raise nearly $40,000 in non-dilutive funding from participating in business competitions like the Graduate Management Admission Council's "Think Like an Entrepreneur" competition, Hofstra's Healthcare Entrepreneurship Community Challenge and Digital Remedy Venture Challenge, and the Brown Venture Prize. This funding was crucial in helping me build out my minimum viable product.
In addition to the funding, the process of pitching your venture to a panel of investor judges is an amazing experience and a great way to help you think about and get feedback on key aspects of your startup idea.
3. Apply to funding programs for student founders
Outside of business competitions, there are many programs specifically dedicated to providing student entrepreneurs with funding and other resources. If you're not quite ready to pitch at a business competition yet, these programs can be a great way to get initial funding.
Many university entrepreneurship centers will offer non-dilutive university-specific grants for student founders (i.e. Brown's Nelson Center offers $250 Explore Grants and $2500 Expand Grants), but there are also numerous funding programs which are non-university specific, such as the Clinton Foundation's recent COVID-19 Student Action Fund grant and the Wayward Fund's summer accelerator that I'll be launching May 2021.
For an extensive database of non-dilutive founder grants, this site is a good resource.
4. Participate in entrepreneurial development programs
In addition to securing funding, it's important to learn the foundational principles behind entrepreneurship and creating a sustainable venture. Entrepreneurial development programs such as the Clinton Foundation's CGI U (Clinton Global Initiative University) and college specific programs such as Brown's Breakthrough Lab are great resources to help you learn the basics of entrepreneurship such as creating a pricing strategy and doing bottom up research/customer discovery. Often, these programs can also connect you with other useful startup resources, such as technical support and free server credits from Amazon Web Services (AWS).
5. Seek guidance from professional mentors
Getting advice from the right set of mentors is a crucial component of anyone's entrepreneurial journey, especially first time founders. Most universities have Entrepreneurs in Residence (EIRs) whose role is to mentor students and connect them to relevant opportunities. EIRs are successful entrepreneurs who have founded their own companies and can provide strategic advice based on their experiences. Frequently, colleges also offer mentorship opportunities with recent alumni who've successfully launched their own companies. For example, I actively mentor aspiring student entrepreneurs as part of my responsibilities on Hofstra's NextGen Advisory Board.
Reaching out to external mentors (not affiliated with a particular program) directly can be extremely rewarding as well. Generally, people are extremely willing to help and speak with college students, especially if your goal is to learn more about their experiences or industry. I've been fortunate to have had amazing mentors, all of whom have provided pivotal guidance that has shaped my entrepreneurial journey.
6. Connect with other young entrepreneurs
Getting plugged into a community of founders is as important for helping you stay sane during your entrepreneurial journey as it is in fostering your company's success. Other entrepreneurs, especially other young entrepreneurs, will be able to resonate with your struggles at a level that no one else can.
Along our entrepreneurial journey, my co-founder Justin and I have been fortunate to have had an amazing community of supportive and talented founders, including Alec Polsley (BrookLAN), David Lu (H20K), Rosie Mangiarotti (Perkies), Chuck Isgar (Intern from Home), and Shekar Ramaswamy (Orbyt).
It takes a village to raise a child, and it often takes a village to build a successful company. Having a strong community of founders by your side is exactly the village you need.
Why I'm now pursuing my MBA
Going to business school can be an amazing way to access many of the resources that I've described. Earning an MBA is not only a way to sharpen your business acumen and decision-making ability, but also to join a community of mentors and other talented entrepreneurs. The individuals you meet at business school hail from a broad array of unique backgrounds and diverse experiences.
Innovation is born in such environments, setting the foundation for a successful entrepreneurial endeavor. That's why I've now decided to pursue my MBA at the Kellogg School of Management through their Future Leaders deferred MBA program.
Add to your business credibility with an MBA from a leading business school. Create an mba.com account for access to our full suite of content, including free prep for the GMAT exam.
Michael W. Lai is the CEO & Co-Founder of Cress Health. Learn more about Cress Health and their digital wellness application, Callie, here.