How to Get Hired in Canada During COVID-19
How to Get Hired in Canada During COVID-19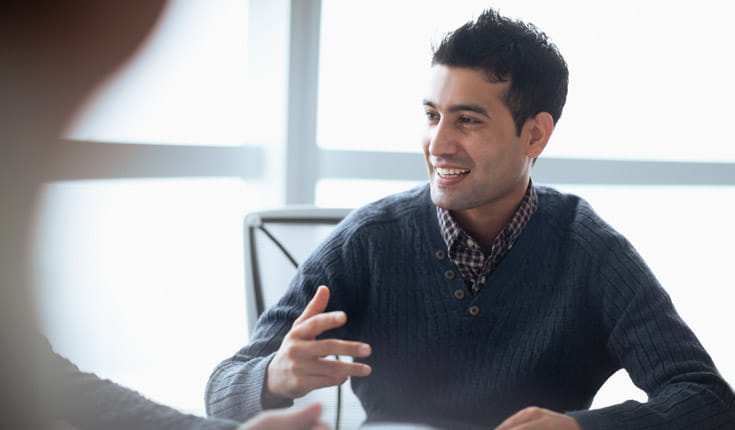 Finding a job is difficult enough during normal circumstances. Layer on an international pandemic and you have a recipe for stress. If you're worried about your ability to find a job in Canada during COVID-19, what can you do?
We've got insights to help you maximize your chances of finding a great job in Canada during COVID-19, including what you can do to upskill to stand out to potential employers and how to target your job search to industries that are hiring right now.
What is the state of the job market in Canada right now?
As with most countries, it's no surprise that Canada's economy has suffered as a result of the COVID-19 pandemic. While things may seem bad, Canada's economy is actually faring much better than that of many countries. So while finding a job in Canada right now is not as easy as usual, your prospects are better than in many other countries at the moment, and with some investments to your skillset you can come away from this time with a brighter future than ever.
How can I improve my chances of being hired right now in Canada?
Let's state the obvious: with fewer jobs available, competition for jobs increases. So, what can you do to make yourself stand apart from the crowd?
The first and perhaps most notable way to make yourself stand out is by upskilling. Specifically, going back to school and pursuing graduate business education can position you for success with employers. Not only will the experience you gain in business school connect you to a valuable alumni network that can help connect you to lucrative job opportunities, but the sheer fact that you have chosen to pursue an MBA or business master's degree demonstrates your commitment and passion for your field. For the past few years, Canada has been specifically recognized for its sizable number of job opportunities for candidates with MBAs.
Learn about the business skills employers will want most in a post-COVID world.
Furthermore, business schools are updating their curricula to meet the shifting demands of today's fluid world. Schools around the world are rapidly incorporating classes that will teach students the skills they'll need most to be successful in what will be our post-COVID world, so you can rest assured that the skills you gain in business school will be more valued than ever after you graduate.
Thinking about taking the GMAT™ exam but don't feel comfortable going to an in-person test center? No problem—you can take the GMAT exam online or in person! Explore which option makes sense for you.
Another way to upskill during COVID and make yourself stand out to potential employers is by pursuing volunteer opportunities. Volunteering demonstrates that you're driven, take initiative and are resourceful with your time. Plus, with countless virtual volunteer opportunities available, the pandemic won't be a barrier to your efforts.
Explore top virtual volunteer opportunities in Canada here.
Which industries are hiring right now in Canada?
Despite the economic downturn, there are paid, full-time job opportunities available in Canada. Which industries are hiring most? According to Statistics Canada, job losses were largely concentrated in major industries where working from home is impossible, including retail, restaurants, hotels, construction and manufacturing. However, several industries are still hiring just as much—or even more—than before.
Banking and Finance
In response to recent financial volatility as a result of COVID, many Canadians are relying on experts to help them secure their financial future, protect their savings, and access support. Particularly, financial services such as investment banking, private wealth management, and roles within banking institutions are in high demand right now. COVID-19 has caused a widespread corporate restructuring which will only continue in the years to come. For this reason, professionals within banking institutions who have experience facilitating the finance of mergers and acquisitions will continue to be sought after.
Health Care
It goes without saying that in the midst of a health crisis, health care workers are critical. Canada's health care industry already needed more hands before the crisis and now with the added surge of COVID-19 patients over the past few months, hospitals and health care facilities are at near-maximum capacity. As such, roles such as health care administrators, pharmaceutical operations managers, and health insurance provider managers are in high demand. One of the most historically stable industries, jobs within the medical profession will continue to be plentiful.
Technology and IT Operations
Startups and retailers need strategic thinkers more than ever to sort through the operational challenges companies now face during the COVID-19 crisis. Many companies are grappling with supply chain shortages, delays transporting goods, managing new use cases for existing products, and dealing with ever-changing customer needs. Operations and supply chain managers are in high demand as companies learn to manage in this unprecedented environment.
In sum, despite the economic downturn, there are job opportunities in Canada, but those jobs are more competitive than ever. Doing things to upskill, such as pursuing graduate business education, can dramatically improve your chances of standing out to employers and securing a great job. Plus, the COVID-19 crisis has provided a clear picture of which jobs will be—and stay—relevant for years to come.
Learn more about how to put the wheels in motion to begin your graduate business education. Create an mba.com account for advice on your business school application, resources from leading b-school experts around the world, and more.