Five Traits of Successful Businesspeople
Five Traits of Successful Businesspeople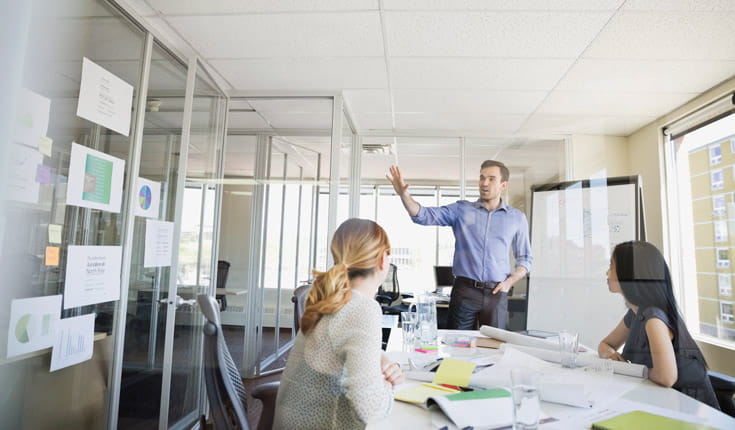 There is no singular predictive model of success—people who excel in business often possess widely varied technical skill sets and backgrounds.
However, there are several temperament-related qualities that most successful businessmen and women share. What personality traits do successful businesspeople have in common—and how can you develop them for yourself?
1. Ambition
Every successful business person has a fire burning underneath them, a passion that drives them to work hard and reach new heights in their career.
If your current career isn't lighting your fire, graduate management education offers many opportunities for you to find one that will. An MBA, for example, is a generalist degree that lets you try your hand across all areas of business, from HR management to entrepreneurship and everywhere in between.
2. A problem-solving attitude
GMAC's Corporate Recruiters Survey found that across industries, problem-solving was the most highly-rated skill among employers. Business leaders are faced with new problems and challenges daily. Successful business leaders have a personal sense of efficacy and know that they have the power to affect change and overcome obstacles even when facing a problem they've never encountered before.
At business school, students are exposed to the most pressing business issues of the day and get insight from experts on how to solve them. It helps give you the experience you need to tackle these issues in the future and develop a valuable problem-solving attitude that will serve you well for years to come.
3. A global mindset
In today's globalized business landscape, "success" often requires working overseas or developing new business opportunities around the world.
Modern Business schools are really international learning hubs. When you earn an MBA, particularly if you study abroad, you're exposed to multicultural perspectives and problem-solving methods. You don't have to study abroad to be exposed to the global mindset. US-based MBA programs offer features such as international business modules, exchanges or immersions.
4. Innovation-savvy
You can't be resistant to technological change if you want to find success in business—but that doesn't necessarily mean running at the latest technology head-first. Understanding the ever-evolving technological landscape is a major asset, and will help you make informed decisions about what changes you need to implement in your own company.
Business schools offer fantastic opportunities for getting up to speed on all things tech—many MBA programs offer technology or innovation tracks, and business schools are setting up new specialized master's programs in topics like data analytics all the time.
5. Resilience
Even the most successful careers have their low moments. Whether you lose a major client, suffer a dip in sales or experience campaign failure, your experience will never be all positive all the time.
The good news is that every successful person has been through the same things at some point, too. What separates successful business leaders from the rest is simply resilience—the ability to pick yourself up post-failure. Business schools act as training grounds. You have the luxury to try new things, lead teams, and even launch your own venture. If you fail, you have all the resources there to help you understand why—and get you back on your feet again.
There's one more "secret" trait of successful businesspeople! Want to know what it is? Read more to find out.