30 Most Successful Women Entrepreneurs in India: Part 2
30 Most Successful Women Entrepreneurs in India: Part 2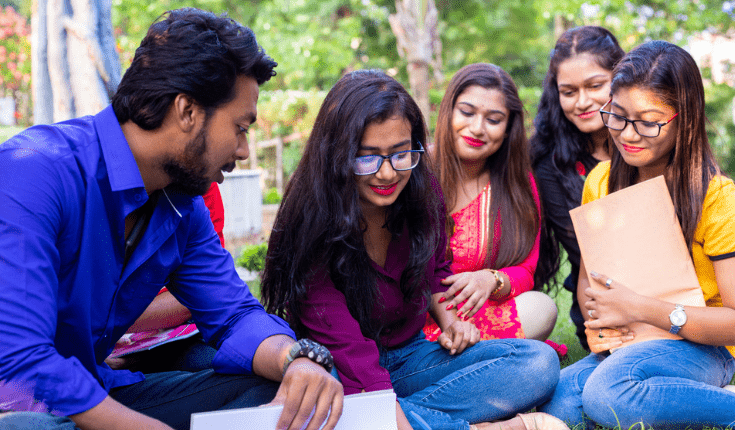 In India today, there are over 8 million successful female entrepreneurs. While men still dominate the world of entrepreneurship in the country, these numbers are a testament to the growing number of talented women who are steering their startups to success.
In 2022, 28% of management programs in India also saw increased applications from women. Business school can be a valuable way to begin your entrepreneurship journey – as the women on this list can attest to.
In our Most Successful Women Entrepreneurs in India series, we're shining a light on 30 of the most influential female entrepreneurs in the country, all of whom also possess MBAs from business schools around the world. In this second part, we'll introduce ten more incredible women founders in industries such as FMCG, beauty, and finance.
New to this series? We've already published our first list of ten inspirational women entrepreneurs in India, which encompasses talented women across industries including travel, finance, and retail. Read on for our next installment below.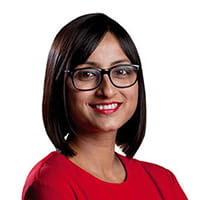 11. Richa Kar, Co-Founder of Zivame
Richa Kar started her career in the IT sector, but the idea for the women's apparel company Zivame came to her after she completed her MBA at Narsee Monte Institute of Management Studies and started working for the retailer Spencer's. After finding a gap in the market for an e-commerce lingerie brand, she put all her savings into Zivame and launched it in 2011.
In May 2012, Richa received her first investment in Zivame worth US$3 million. Since then, the retailer has gone from strength to strength, opening brick-and-mortar stores alongside growing the e-commerce business. Today, Zivame is worth US$13.6 million, and the brand has helped dismantle taboos about lingerie shopping in India, ensuring every woman can find a comfortable product.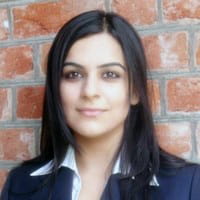 12. Tanvi Malik, Co-Founder of FabAlley and Indya
Tanvi Malik did her MBA at MICA, Ahmedabad, graduating with a specialization in brand management in 2009 and joining Titan Industries as an assistant brand manager. In 2012, she left her full-time job to found FabAlley and Indya, two online marketplaces for women.
Recently, FabAlley generated an investment of US$8.54 million from SAIF Partners, which helped launch the brand offline. In 2019, Tanvi appeared on Entrepreneur India's 35 Under 35 list, and in 2021, she also made Fortune India's 40 Under 40 list. She is known for her commitment to inclusivity in Indian women's fashion and introducing traditional Indian styling to the modern millennial Indian woman.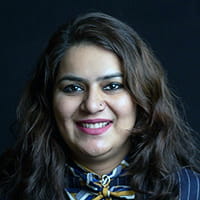 13. Gurleen Kaur Tikku, Founder of HareePatti
Gurleen launched the financial advisory firm Hareepatti in 2005 while studying for her MBA with a specialization in finance at the Institute of Management Technology, Ghaziabad. Since then, the company has grown to over 1,500 employees.
As well as gaining an MBA, Gurleen has also gained certified qualifications in financial planning and mutual fund distribution, making her one of the pre-eminent finance experts in India. With tools like HareePatti's blog and her social media platforms, Gurleen is ensuring that everyone in India has access to comprehensive and practical financial knowledge.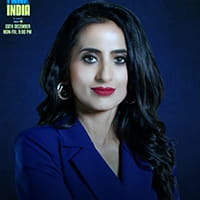 14. Vineeta Singh, Founder and CEO of Sugar Cosmetics
Vineeta Singh started her business career with summer internships at ITC and Deutsche Bank, but after completing an MBA at the Indian Institute of Management Ahmedabad, she progressed to senior positions in industries as diverse as e-learning and HR.
In 2015, Vineeta founded her flagship company Sugar Cosmetics, which has grown into a beauty empire. Today, Vineeta's net worth is an estimated US$36 million, and she features as an investor on the Indian business reality show Shark Tank India, which is helping to inspire more young Indian women to launch a career in entrepreneurship.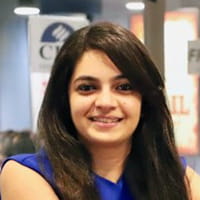 15. Neha Motwani, Co-Founder and CEO of Fitternity
The idea for Fitternity came from Neha's personal frustration at not being able to decide which fitness classes to incorporate into her workout regime. Launched in 2013, today, the online booking platform boasts 10 million users across the website and app and an estimated yearly revenue of US$16 million.
Before founding Fitternity, Neha worked in diverse roles across finance, risk, and HR. She also has an MBA from the Wellingkar Institute of Management and Research. Today, Fitternity is one of India's biggest fitness search engines, empowering people to start their fitness journeys by making it as easy as possible to find a community.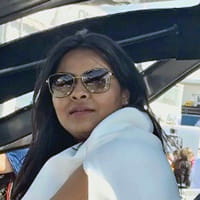 16. Kanika Tekriwal, Founder and CEO of JetSetGo
Kanika founded her aviation startup at the age of just 22, making her India's youngest self-made entrepreneur. Her story becomes even more incredible when you learn that just as she was launching JetSetGo – an online platform for booking chartered planes and helicopters – she got cancer, setting her startup journey back by a year.
Kanika gained an MBA with a specialization in finance from Coventry University in 2011, two years before she founded JetSetGo. After successfully fighting cancer, Kanika put all her energy into making JetSetGo a success. Ten years later, Kanika has a net worth of approximately US$50 million and has featured on Forbes 30 Under 30 Asia list.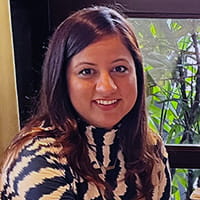 17. Naiyya Saggi, Founder of BabyChakra and Co-Founder of The Good Glamm Group
Naiyya Saggi completed her MBA at Harvard Business School in 2012 after gaining a Fulbright Scholarship for the degree. She had previously worked as a business analyst for McKinsey but used her MBA to transition into entrepreneurship. Her first startup, BabyChakra – an online community platform for mothers – was launched in 2015, followed by The Good Glamm Group in 2021.
In the same year, The Good Glamm Group became India's first beauty commerce startup to hit unicorn status, with a valuation of US$1.2 billion. Now, Naiyya's two startups are partners, and The Good Glamm Group is posting growth of 12% every year, while BabyChakra is viewed as one of India's biggest platforms for parenting advice and support.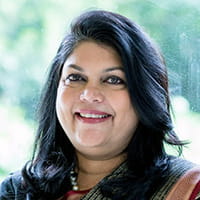 18. Falguni Nayar, Founder and CEO of Nykaa
Falguni studied for her MBA in finance at the Indian Institute of Management Ahmedabad, graduating in 1985. She began her career in the finance industry, working at equity brokerage Kotak Securities until 2012 when she found Nykaa, a beauty e-commerce website.
In 2020, Nykaa became the first Indian unicorn startup managed by a woman. Starting as an online marketplace, the brand has since expanded to brick-and-mortar stores, a YouTube page, and a magazine. In 2022, Falguni appeared at number 89 on Forbes' list of the World's 100 Most Powerful Women and at number 44 on India's 100 Richest list. Nykaa is the only retailer in India to sell some of the world's leading beauty brands like Charlotte Tilbury and Dermalogica, while the CSR side of the brand has supported organizations such as the Society for Nutrition, Education, and Health Action.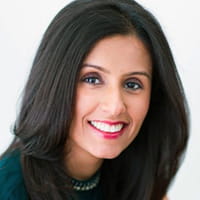 19. Malika Datt Sadani, Founder and CEO of The Moms Co.
Malika founded The Moms Co. in 2016 to bring natural, non-toxic baby products to mothers in India. The startup was founded on her own experience of moving from the UK back to India and not being able to find the cruelty-free, vegan-friendly products she wanted for her children. Thanks to her passion for ethical and non-toxic skincare products, The Moms Co. is the first Indian brand to receive accreditation from Safe Cosmetics Australia.
Before launching her startup, Malika worked in the banking industry and completed an MBA in finance at the Welingkar Institute of Management in 2008. In 2021, the brand was acquired by The Good Glamm Company and finished the year with a net revenue of US$9.6 million.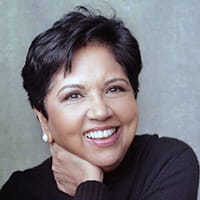 20. Indra Nooyi, Former Chair and CEO of PepsiCo
When Indra Nooyi was made CEO of PepsiCo in 2006, she became one of only a few female CEOs in America. Today, she is one of the world's most powerful women, appearing on Forbes' list of America's Richest Self-Made Women with a net worth of approximately US$320 million. Her innovative approach to design and management encouraged a rise in PepsiCo's share price, and she heralded a new focus on sustainability at the company.
Indra started her business career in India, studying for her MBA at the Indian Institute of Management Calcutta. Afterward, she moved to the US to study for a Master's in Public and Private Management at Yale School of Management. Indra worked for the Boston Consulting Group for six years and held senior roles at Motorola and ABB before joining PepsiCo as a Senior Vice President of Strategic Planning in 1994.
Read Part 1 of our Most Successful Women Entrepreneurs in India.