Types of Graduate Business Degrees
Types of Graduate Business Degrees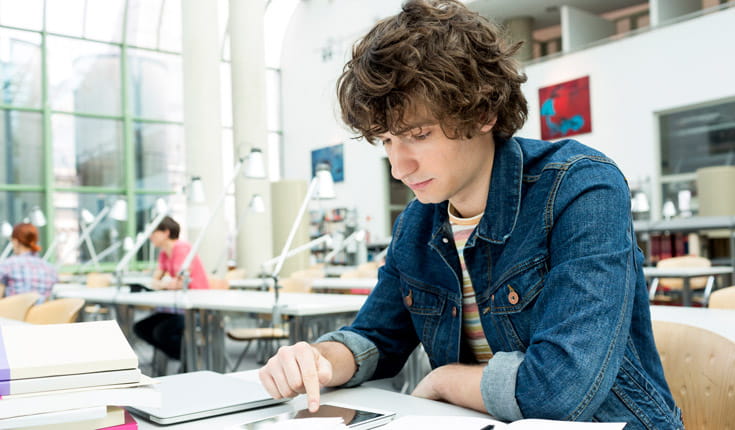 If you dream of getting promoted, changing careers, enhancing your skills, working in the world of business, or owning your own business, pursuing a graduate business degree can provide you with the expertise and credentials necessary to achieve your goals. Once you make the decision to pursue higher education, you will need to decide whether you want to be a specialist or generalist.
Specialist or Generalist?
Graduate business schools offer many different types of programs and finding your best-fit program is essential to achieving your goals. To start narrowing down your options, ask yourself these three questions:
1. What career do you ultimately want to pursue? Research and discover careers that align with your interests.
2. What are the skills needed for that future career? Once you've determined your desired career, decide what education will best support you: a broad, flexible business education and one that helps you become a subject-matter expert?
3. Will your future career require a generalist or specialist business master's degree? Generalist programs, like an MBA, provide a broad overview of business operations and demonstrate how all the parts of a company work together. Specialist programs help you deep dive into the skills specific to a chosen area of study, such as analytics or finance.
Once you've answered these questions, it's time to learn about all of the program possibilities you can pursue in graduate business education. Below, we explore the different types of graduate business degrees so you can determine which program is the best fit for your needs.
Specialist Programs (MS)
Master's in Management degree. This type of business degree typically takes one year to complete and it can help recent undergraduates pursue business-related careers. Master's in Management programs are designed to give someone without a bachelor's degree in business or prior work experience an overview of competencies essential to working in or running a business.
Specialized Master of Science degrees in specific areas of business. If you want to concentrate on specific area of business, such as finance or business analytics, consider a Master of Science program. Because this type of program is highly specialized, it typically does not include significant training in business disciplines outside of the area of specialization.
Generalist Programs (MBA)
Full-time MBA programs. These programs are suitable for candidates who have some work experience and are able to take time off from their careers to pursue their degree. You can expect to improve your general management skills, which can help accelerate your career. There are both two-year and one-year programs that require a full-time course load.
Part-time MBA Programs. Part-time MBA programs are tailored to the needs of working professionals who want to receive general management training while remaining employed.
Online MBA Programs. These programs are primarily conducted online but may include periodic in-person sessions. They typically take two years to complete, but some accelerated online programs can be completed in 12-18 months while some part-time programs can take between 3-6 years to complete.
Executive MBA Programs. These programs are designed for students already in business leadership roles and who expect to pursue an executive-level position. Executive MBA programs are designed to develop the business acumen of individuals who are already business leaders versus some other types of MBA programs that are more suitable for individuals who do not have significant management experience.
Doctor of Business Administration Degrees. This degree is helpful for experienced business leaders who want to teach college-level business courses.
Business PhD Degrees. These types of degrees are research focused and are geared toward individuals who are interested in conducting business research and changing the way people think about business.
Non-Degree Options
Certificate and executive education programs that do not confer formal degrees. Certificate programs are great for individuals who have the short-term goal of gaining highly specific knowledge which they need to advance in their current careers. Earning a certificate in a niche area of business can help a working business professional gain the knowledge they need to be seen as an expert in their field, get promoted, or secure a new position.
Learn more about the different types of business master's degrees and how to choose the best program for you. Create an account below to continue your journey on MBA.com.