What to Study: A Business Master's Now or an MBA Later?
What to Study: A Business Master's Now or an MBA Later?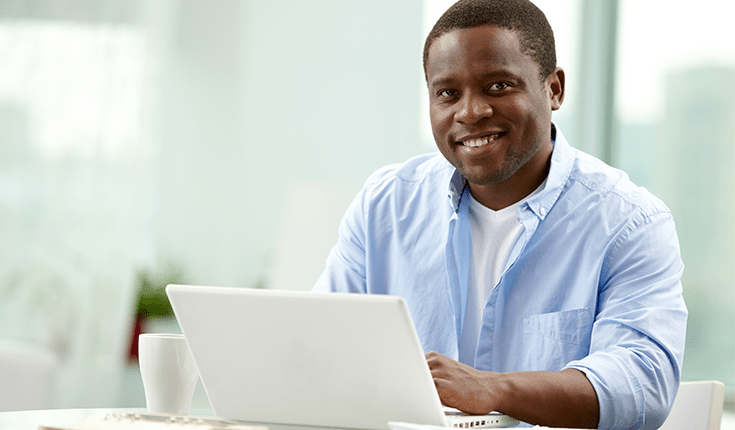 Deciding to pursue business school is a big decision.
Despite the career benefits of an advanced degree of any kind, it's natural to worry about investing the time and money, only to find you've made the wrong choice when it comes to program selection—particularly when deciding between a business master's and an MBA.
Because of this, you might be more inclined to make a choice based on what traditionally has been most popular. However, times are changing. Program options are evolving to meet the unique goals of students—whatever those may be.
More traditional paths
Business master's and MBA programs are typically associated with varying degrees of real-world experience. Traditionally MBA programs require candidates to have at least two to three years of professional work experience. Business master's, on the other hand, are considered more flexible. While work experience might be a plus, it's not necessarily required. This makes them a popular choice for candidates straight out of undergrad or early in their career.
Business programs are evolving
Candidates are no longer confined to pursuing a business master's now and an MBA later. As schools work to help students achieve their professional goals with greater flexibility, they are beginning to offer more options.
Take an MBA, for example. While most MBA programs are still reserved for candidates with several years of previous work experience, a handful of schools are experimenting with early-career MBA options that require little to no work experience. And, even when work experience is required, some schools are offering the flexibility of deferred programs where candidates can lock in their acceptance now, but earn their degree later.
Business master's programs are also changing. For starters, a Master in Management (MIM) degree, has made its way from Europe to the United States, providing candidates with another generalist degree option outside of an MBA. Specialized business master's programs are also moving beyond traditional degrees in finance or marketing to include emerging areas of specialization like sustainability, data analysis, and entrepreneurship. With greater options, comes broader appeal. Now professionals who are more established in their career have more reason to pursue a business master's at any time—whether to advance their ranking with in-demand expertise or to make the leap into a new field with a non-consecutive program.
Goal and degree alignment is critical
When deciding on an MBA, a business master's or both, you must first consider how a particular degree will help them achieve their unique goals. While timing is important, the benefits and value that a degree provides must first and foremost help you get where they want to go in your career—otherwise, what's the point?
To decide what degree type to pursue (and when to pursue it), ask yourself questions like:
Am I seeking expertise or options?
Do I see myself leading a company or excelling as an expert in a specific field?
Am I a natural at managing people? If not, does it interest me?
What about school or work motivates, excites, and inspires me?
What's my financial situation? Can I invest in a degree now, knowing that it will help my earning potential in the long run? Does my current lifestyle support the demands of school? How will my family life and social priorities need to change?
Depending on your answers, you can determine which b-school path is right for them. What's right for one person may not be what's right for another. Some people may gravitate toward an MBA, which is great for leadership-focused individuals that want to gain high-level business acumen that applies to a range of industries and job functions. Others may find that they are better suited for a business master's, as it offers general business options via a MIM or specialized options within a particular area of focus. The answer lies in self-discovery!
Find out what's right for you
Getting an advanced business degree of any kind can help you stand out and elevate your career and earning potential. However, business school is an investment, and you need to be sure you're making the right decision based on what you want to get out of it. Need more help? Check out our infographic for additional information on if a business master's, MBA or both are right for you.
Think you might want to pursue an MBA? Learn more about top MBA programs around the world by exploring Program Finder. Think you may be interested in a business master's? Take our quick quiz, "Which Business Master's Degree Should I Do?"
Create an mba.com account for expert advice on your business school journey and career.