Can a Specialized Business Master's Degree Accelerate Your Career?
Can a Specialized Business Master's Degree Accelerate Your Career?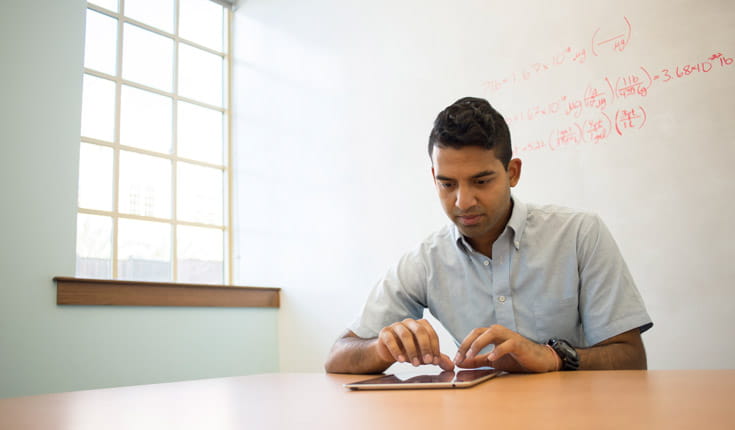 Find out how a specialized master's degree could help you with job prospects.
If you're at a point in your education where you're thinking about how you'll start your career, ask yourself this question: "What makes me stand out?" Internships and work experience are valuable but could a specialized master's degree in business put you over the top? In many cases the answer to that question is, "Yes." So, the real question becomes, how can a degree put you ahead of the competition and help you build new skills along the way?
Dig deep on a specific subject
A specialized business master's degree offers an opportunity for you to gain in-depth knowledge in a specific subject area. Whether you choose to focus on finance, accounting, management, data analytics, publish policy, economics, marketing, or any other concentration, you will graduate with a comprehensive understanding of your specialty and skills that will remain relevant for years to come. The value of this expertise can't be overstated, and it will translate to a greater respect for your ideas and strategies in the workplace.
Hone skills beyond your area of specialization
Pursuing a business master's degree allows you to explore the area of study you care about most. You'll also learn to master interpersonal skills such as teamwork, time management, and communication. As companies' demand for soft skills continues to grow, you'll put yourself ahead of the pack by sharpening these important abilities.
Build a strong network
Your business master's program is much more than just classroom lectures and time spent studying. It's an opportunity to build relationships with your professors and fellow students. A 2016 study by the US Bureau of Labor Statistics revealed that average employee tenure at a company is 4.2 years. In other words, even if you start out with a great job, odds are good that you'll be open to new opportunities in the future. The broad network of peers and professionals you build over the course of your career can get a serious boost while completing a business master's degree. An active network is a powerful force in the business world, and you can never start building yours too soon.

The value of a specialized master's degree in business can be measured in many ways. The experience of earning a business master's degree will pay off for you through the satisfaction of a job well done, but it also prepares you to do your job more successfully. Plus, you'll find that starting salaries for those with specialized business master's degrees are higher than those for individuals with undergraduate degrees only. With so many degree options available, you can tailor your education to your specific goals. Once you've narrowed down the study areas that interest you most, check out the mba.com School Search feature to find and review program options.