GMAT™ Aadhaar Card Terms and Conditions
GMAT™ Exam Aadhaar Card Terms and Conditions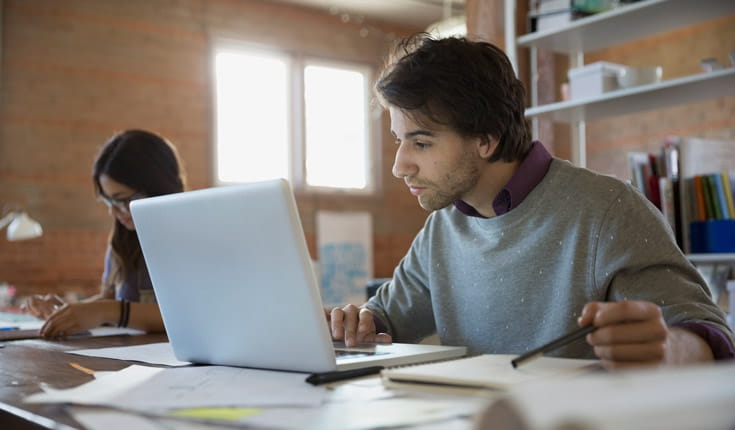 AADHAAR CARD SURVEY FREE GIFT WITH PARTICIPATION PROMOTION
TERMS AND CONDITIONS


NO PURCHASE IS NECESSARY TO ENTER OR RECEIVE A GIFT. ENTRY INTO THIS PROMOTION CONSTITUTES ACCEPTANCE OF THESE PROMOTION TERMS AND CONDITIONS. VOID OUTSIDE OF INDIA AND WHERE PROHIBITED OR RESTRICTED BY LAW.

Binding Agreement: These Terms and Conditions ("Terms") will provide you with information about how to participate in the Aadhaar Card Survey Free Gift with Participation Promotion (the "Promotion"). By entering the Promotion, you agree to be bound by the Terms herein. These Terms form a binding contract between the Graduate Management Admission Council ("GMAC") and you. If you breach a provision of these Terms, you will forfeit your eligibility for this Promotion. All decisions of GMAC on all matters pertaining to the Promotion are final and binding. If you have questions, please contact GMAC at customercare@mba.com.

Eligibility: To be eligible to enter the Promotion and/or receive a gift, as of the beginning of the Term (defined below), you must: (i) be a legal resident of India; (ii) be above the age of majority as per the laws of the jurisdiction applicable to you at the time of entry; (iii) be able to read and understand English; (iv) have a valid email address and Internet access; and (v) submit an entry as described below. Employees, officers, and directors of GMAC, its affiliates, franchisees, subsidiaries and agencies, and their immediate families (parents, siblings, children and spouses of each, regardless of where they live) and those living in the households of such employees, officers, and directors (whether related or not), are not eligible to participate in the Promotion or receive a gift. VOID OUTSIDE OF INDIA AND WHERE PROHIBITED OR RESTRICTED BY LAW. This Promotion is subject to all applicable federal, national, state/provincial, and local laws and regulations, including applicable economic sanctions and other international trade regulations.

Term: The Promotion will begin at on 27 August 2020 12:00 AM IST and end on 12 November 2020 11:59 PM IST (the "Term"). GMAC's computer, or that of its designee, shall serve as the official timekeeper for the Promotion. Entrants are responsible for determining appropriate start and end times in their local time zone.

Sponsor: Graduate Management Admission Council, P.O. Box 2969, Reston, VA 20195, USA, is the sponsor of this Promotion.

Entry: NO PURCHASE IS NECESSARY TO ENTER TO RECEIVE A GIFT. To enter the Promotion during the Term, you must submit your entry as follows:

(1) Have a GMAT™ exam appointment scheduled at one of the following test centers between 27 August 2020 and 12 November 2020:
Pearson Professional Centers:
New Delhi (50495)
Bangalore (50497)
Mumbai (50494)
Select Test Center:
Kolkata – Agile Technologies and Solutions (72266)
(2) Possess and bring to the test center:
Your valid passport; and
A clean recent paper print-out of your e-Aadhaar Card
(3) Complete a short survey from GMAC regarding your test center check-in experience within one (1) week of completing your GMAT™ exam
LIMIT: Entry to this Promotion is limited to one (1) entry per person. All entries discovered to have been submitted by the same individual using multiple accounts will be disqualified. All entries become the property of GMAC and will not be acknowledged or returned. GMAC is not responsible for: (i) lost, late, incomplete, invalid, illegible, or misdirected entries, which will be disqualified; (ii) failed, partial or garbled computer transmissions; (iii) technical failures of any kind, including, but not limited to, electronic malfunctioning of any network, hardware or software; or (iv) any error, technical or otherwise. GMAC reserves the right, in its sole discretion, to disqualify any entry not in compliance with these Terms.

In the event of a dispute regarding who submitted an entry, the entry will be deemed submitted by the authorized account holder of the email address associated with your entry. "Authorized account holder" is defined as the natural person who is assigned to an email address by an Internet access provider, online service provider or other organization that is responsible for assigning email addresses for the domain associated with the submitted email address. A selected entrant may be required to provide GMAC with proof that he/she is the authorized account holder of the email address associated with the selected entry.

Free Gift & Notification: All those who meet the eligibility requirements set forth in the "Eligibility" section above and submit an entry as set forth in the "Entry" section above will receive for their participation a INR 500 Amazon Pay eGift Card (Approximate Retail Value (ARV) INR 500 / $6.66 USD as of 20 August 2020). The gifts will be delivered to the recipients via email. GMAC is not responsible for any unsuccessful efforts to contact a participant and/or send a gift. LIMIT: One (1) gift per person. Actual retail value may vary and GMAC will not award the difference between the ARV and actual value. GMAC reserves the right to substitute a gift of equal or greater value. GMAC is not responsible for any defects or malfunctions associated with any gift and provides NO WARRANTIES other than the manufacturer warranty (if any). Gifts shall not be transferred, assigned, or substituted by the participant. All taxes, fees, duties and surcharges, if any, on the gift are the sole responsibility of the participants. If any participant declines the gift, fails to claim the gift, is unavailable for gift fulfillment, fails to abide by the Terms, or is ineligible, GMAC reserves the right to decline to fulfill the gift with respect to such participant. If any gift delivery is refused or returned as undeliverable, that gift is forfeited. The email address you provide while submitting your entry will be our primary means of communication with you. GMAC is not affiliated with Amazon and does not endorse Amazon and any Amazon gift(s) associated with this Promotion.

License: Except where prohibited by law, by participating in the Promotion and/or accepting a gift, you grant to GMAC the right, without limitation, to use your name, city, country of residence, and/or survey responses for internal research purposes, without additional compensation or notification.

Right to Disqualify or Modify Promotion: GMAC reserves the right, at its sole discretion, to: disqualify any individual(s) who tamper with this Promotion; and/or to cancel, terminate, modify, or suspend this Promotion. GMAC reserves the right to disqualify any entrant from this or any future promotion if, in its sole discretion, GMAC reasonably believes that any entrant has attempted to undermine the legitimate operation of GMAC or the Promotion by deception or other unfair practices, or has tampered with any of GMAC's websites or the survey, violates these Terms, or acts in a disruptive manner, or annoys, abuses, threatens, or harasses GMAC, its agents, its assigns or any other entrant.

Limitation of Liability: TO THE EXTENT LEGALLY PERMISSIBLE, YOU, AS AN ENTRANT, INDIVIDUALLY AND ON BEHALF OF YOUR RELATIVES, HEIRS, ASSIGNEES, EXECUTORS, AND ADMINISTRATORS, HEREBY PERMANENTLY, IRREVOCABLY AND FOREVER WAIVE AND RELEASE ANY AND ALL RIGHTS, DEMANDS, LOSSES, LIABILITIES, CLAIMS AND CAUSES OF ACTION WHATSOEVER WHICH YOU MAY NOW OR HEREAFTER BE ENTITLED TO ASSERT AGAINST GMAC, ITS RESPECTIVE AFFILIATES AND SUBSIDIARY COMPANIES, EMPLOYEES, AGENTS AND OFFICERS, ADVERTISING, MARKETING AND PROMOTION AGENCIES, AS WELL AS ALL OTHERS ASSOCIATED WITH THE DEVELOPMENT AND EXECUTION OF THE PROMOTION (COLLECTIVELY, THE "RELEASED PARTIES"), INCLUDING, BUT NOT LIMITED TO, ANY DEATH, INJURY, LOSS OF ENJOYMENT OR OTHER HARM OR LOSS OF ANY NATURE WHATSOEVER CAUSED BY, CONTRIBUTED TO, OR ARISING OUT OF THE PROMOTION AND/OR ANY GIFT PROVIDED, ANY CLAIM OR DEMAND FOR ADDITIONAL COMPENSATION OR ANY OTHER CLAIM OR DEMAND RELATED TO THE PROMOTION OR WHAT GMAC PROVIDES, AND FOREVER RELEASE AND DISCHARGE THE RELEASED PARTIES FROM ANY AND ALL LIABILITY WITH RESPECT THERETO. THE RELEASED PARTIES ASSUME NO RESPONSIBILITY FOR ANY ERROR, OMISSION, INTERRUPTION, DELETION, DEFECT, OR DELAY IN OPERATION OR TRANSMISSION; COMMUNICATIONS LINE FAILURE; THEFT OR DESTRUCTION OF OR UNAUTHORIZED ACCESS TO PROMOTION ENTRIES; OR ALTERATION OF ENTRIES.

WITHOUT LIMITING THE FOREGOING, AND EXCEPT WHERE PROHIBITED BY LAW, EVERYTHING REGARDING THIS PROMOTION, INCLUDING THE GIFT, IS PROVIDED "AS IS" WITHOUT WARRANTY OF ANY KIND, EITHER EXPRESS OR IMPLIED, INCLUDING, BUT NOT LIMITED TO, THE IMPLIED WARRANTIES OF MERCHANTABILITY, FITNESS FOR A PARTICULAR PURPOSE, AND NON-INFRINGEMENT.

Promotion Conditions: By accepting a gift, recipients agree: (a) to be bound by these Terms and any other documents required by GMAC herein and by the decisions of GMAC, and to waive any right to claim ambiguity in this Promotion, the Terms or any other documents required by GMAC herein; (b) to indemnify, defend and hold harmless the Released Parties from and against any and all liability, claims, losses, damages, demands, causes of action, penalties and expenses arising out of or related to any statement, action or failure to act by recipient during or in connection with his/her participation herein and/or any breach or alleged breach of these Terms or of any other documents required by GMAC; and (c) not to sue and to hereby irrevocably and unconditionally release, discharge and hold harmless the Released Parties from any and all liabilities, claims and demands of any kind or nature whatsoever, in law or equity, whether known or unknown, which recipient (or recipient's successors-in-interest, heirs and/or agents) ever had, now have, or in the future may have against the Released Parties, including, but not limited to, claims arising out of or related to personal injury (including death) and/or damage, theft, loss or any other harm resulting in whole or in part, directly or indirectly, from (i) participation in the Promotion or any Promotion related activity, (ii) the acceptance, possession, misuse or use of the gift, (iii) the use of any of the rights granted herein, (iv) any malfunction or other problem with any Promotion website, webpage, or process, including the survey, (v) any error in the collection or retention of entry information, and (vi) any typographical or other error in the printing, offering or delivery of any gift.

Governing Law: This Promotion and the rights and obligations of all entrants shall be governed by and construed in accordance with the laws of the Republic of India, without giving effect to its principles of conflicts of law.

Data Privacy: Your personal information will be used to fulfill the terms of this Promotion and may therefore be shared with GMAC's affiliates, and/or any subcontractor, agent or partner that assists or is otherwise involved in the Promotion, or the survey operation. By participating in the Promotion, you expressly agree to and permit GMAC to use and share your personal information as set forth herein, and you expressly agree to the transfer of your personal information to the United States, where GMAC and its data processors are located. If you have any questions about the use of your personal information, please contact privacy@gmac.com.

© 2020, Graduate Management Admission Council (GMAC). All rights reserved. GMAC™ and GMAT™ are trademarks of GMAC in the United States and other countries.

Any third-party trademarks mentioned herein are the property of their respective trademark owners. The use or mention of such third-party trademarks in these Terms or in the Promotion is solely for descriptive purposes and shall in no way imply an endorsement or sponsorship of the Promotion.

You are providing your information to GMAC, and the information you provide will only be used in accordance with the Terms of this Promotion.