Letters of Recommendation Made Easier
Letters of Recommendation Made Easier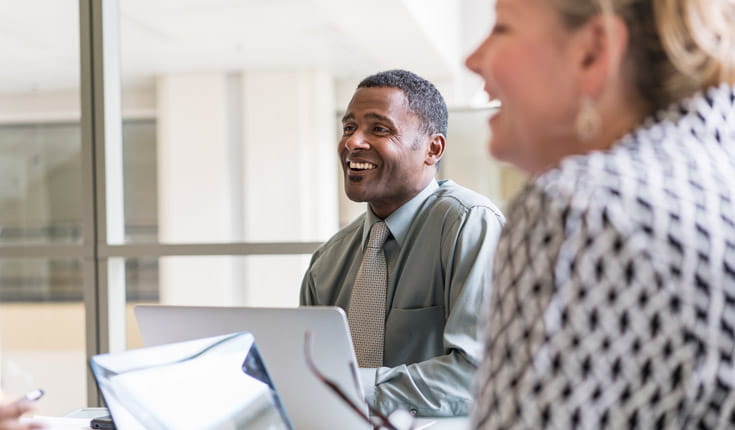 Letters of recommendation (LOR) continue to be a cornerstone of a strong application to business school. Here's how the Common LOR can streamline the process.
Recommendations are critical to a strong business school application, but they can be cumbersome for both MBA applicants and the recommender. The Graduate Management Admission Council™ (GMAC™), the makers of the Graduate Management Admission Test™ (GMAT™) exam, collaborated with a group of leading business schools to help develop a new set of "common" questions, with one goal in mind: to make requesting letters of recommendation easier for business school applications.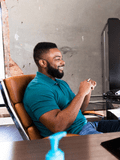 Become an mba.com Insider
Create your free account to access exclusive content, application resources, free Official GMAT™ prep, and more!
Once you've selected your recommenders, who can speak to your strengths, the Common LOR saves them valuable time, providing a single, common set of questions. This approach allows letter writers to use the same responses for multiple letter submissions, alleviating the workload for different schools.
Discover whether your target schools are participating in the Common LOR.
What to expect with the Common LOR
The Common LOR form has three sections, covering the key letter of recommendation questions that schools require.
Section 1: Personal information about the letter writer. This is where the recommender identifies themselves and their relationship to you.
Section 2: Leadership assessment grid of candidate. This section is divided into five categories, each identified for the way they help assess the candidate against 16 traits and competencies—like influence, achievement, and cognitive abilities.
Section 3: Letter of recommendation questions. This essay-style section provides three prompts which must be answered in 500 words or less.
Please provide a brief description of your interaction with the applicant and, if applicable, the applicant's role in your organization. (Recommended word count: 50 words).
How does the performance of the applicant compare to that of other well-qualified individuals in similar roles? (e.g., what are the applicant's principal strengths?) (Recommended word count: 500 words).
Describe the most important piece of constructive feedback you have given the applicant. Please detail the circumstances and the applicant's response. (Recommended word count: 500 words).
There is a final open-ended question, "Is there anything else we should know?" that is optional and has no word count limit.
General instructions for completing and submitting the Common LOR
Once you've verified that you're applying to a participating Common LOR school, refer to the steps below to streamline the experience for your recommender:
Download the Common Letter of Recommendation Template (PDF) and email it to all recommenders once they've agreed to advocate for you in a letter of recommendation for business school.
Provide your target schools with the name and email address for each recommender.
Advise your recommenders to be on the lookout for the official invitation email from the school and follow the school's instructions for submitting the recommendation.
For schools that offer the ability to complete recommendations online through a secure website, the recommender can use the completed Common LOR template to copy and paste their responses into the school's online system.
For schools that accept the Common LOR by email or paper submission, ask your recommender to use the completed Common LOR template to copy and paste responses into the official form before emailing or mailing the completed recommendation to the school.
Ready to get started on your letters of recommendation for business school? Before you approach anyone, check out these expert tips, or watch the short video, "Mastering the Letter of Recommendation." 
If you or your letter writer needs the form in a different language, please click the appropriate link below. Note that it should still be filled out in English.
Common Letter of Recommendation Template: Simplified Chinese (Word)
Common Letter of Recommendation Template: French (Word)
Common Letter of Recommendation Template: German (Word)
Common Letter of Recommendation Template: Korean (Word)
Common Letter of Recommendation Template: Spanish (Word)
Get discovered by schools by registering for GMAC™ GradSelect. Registering is free, quick, and shows schools that you're interested in them.