How to Position Your Extracurriculars for Business School Applications
How to Position Your Extracurriculars for Business School Applications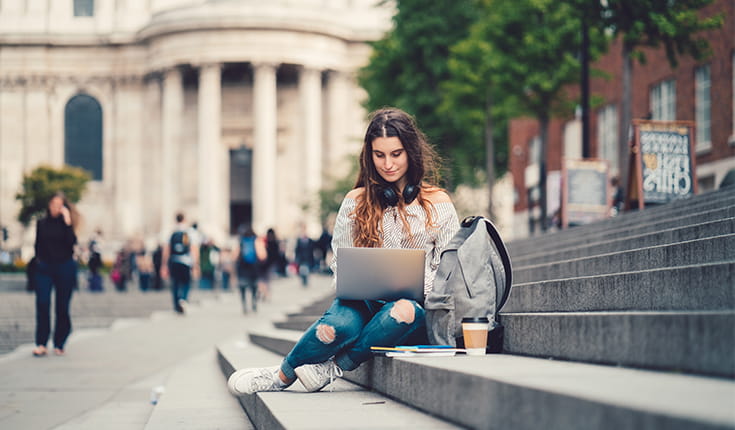 To get into your dream business master's program, you need to put your best foot forward. And preparing your application is no easy feat. You worked hard to achieve a high GPA, studied for months for the GMAT exam, acquired reference letters, and wrote a personal statement – why should your extracurriculars matter?
Simply put, you should take every opportunity possible to impress and showcase what you can bring to the program.
By shining a light on what you do outside of the classroom or your job, you can present to the admissions committee the unique qualities and experiences that you bring to the MBA community. Below, you'll learn what you should demonstrate, which extracurriculars to include, advice on how to position them, and what to do when you don't have extracurricular experience.
Why should I include extracurriculars in my application?
Involvement in extracurricular activities can show the admissions committee who you are as an applicant and what you can contribute to the program. Adcoms are looking for top applicants who are leaders in their community and can bring value to the school culture, and an excellent way to demonstrate this value is through your extracurricular activities. Detailing your extracurricular experience establishes a track-record for giving back to the people around you and helps the admissions committee see how you can become an active and engaged member of their program. Sharing your extracurricular involvement can also help to close the gap on your skill development if you are at the starting point of your career. Some business school applicants have a few years of work experience and can point to career-focused achievements to demonstrate their leadership, values, and interpersonal skills. Others who graduated more recently from university can more readily point to skills gained through school clubs, travel, or other ventures that fall outside their job-related accomplishments.
What extracurriculars should I include?
Not all extracurricular activities are created equal. You signed up to be a member of your school's environmental organization, but didn't go to any meetings or participated in any activities – should you include that? The simple answer is: No. Ideally, you want to demonstrate passion and a long record of involvement in an organization or activity that matters to you. Such a deep level of engagement can show the admissions committee how you became a leader in a cause that you champion and add authenticity to the values you claim to hold in your application. If you don't have a long record of participation in a particular activity, you should still find a way to demonstrate how you go above and beyond in contributing to your community. The admissions committee wants to see who you really are outside of the classroom or your job, so any activity for which you make time can add insight to your application. The b-school environment is also very fast-paced, so adcoms want to be sure you will not only excel academically, but also be actively engaged as a student and as an alum.
What if I don't have any extracurriculars?
Don't worry – you can still craft a strong application if you don't have extracurriculars. The admissions committee knows that it can be exceptionally difficult to get involved in activities outside of school or work. Whether an applicant has important family obligations, a demanding career, or a lack of access to opportunities because of COVID-19, applicants can face challenging barriers to get involved in the community. To create a compelling application, you will need to discuss any other activities that may be relevant to building your character and demonstrating your passions. Travels, cultural experiences, hobbies, or a family situation can help admissions learn more about you. Be aware that joining extracurriculars or community-focused activities through your employer last-minute may not seem authentic or add value to your candidacy. Considering that it takes months to prepare your MBA application, try as much as possible to get involved early on in your MBA preparation to have activities or passions that you are going to present to the admissions committee.
Key tips on how to position your extracurriculars
1. Be specific
It's not enough to say that you merely participated in an activity. Be as specific as possible to show the admissions committee that you really worked hard to give back to the people around you. The admissions committee wants to know what your role was, what specific contributions you made, and what particular impact you left on the community. For example, if you helped organize a fundraiser, describe the responsibilities you had in your position and how your contributions led the organization to achieve its fundraising goal. If the fundraiser goal was met, how did that make a difference to the community you were serving?
2. Be reflective
Take a step back and think more deeply about your extracurricular involvement. Reflect on how your extracurriculars fit within the values of the MBA program and your long-term career goals. Many MBA programs have a clear mission to cultivate leaders that can contribute to the communities around them. Show the admissions committee that you share the same values by highlighting your experience as an involved member of your community. You can also connect what you do in your free time to your career. For example, your goal may be to manage a team. Extracurricular involvement gives you the opportunity to develop your organizational skills and helps you work towards achieving your goal of becoming a manager.
3. Be yourself
Honesty is the best policy. The classic rule of thumb holds true for MBA applications: just be yourself. The admissions committee wants to know who you really are. You shouldn't force yourself to do activities that you don't enjoy trying to get into a business master's program – what matters more is genuine interest and passion in an activity. Being thoroughly active over time in something that matters to you shows the admissions committee how you can be highly engaged in their program and the greater community.
The run-down
Extracurriculars are a significant aspect of your business school application. Discussing what you do outside of school or work can show the admissions committee who you are as an applicant, what you can contribute to the MBA program and larger community, and help you fill the gap in skills you are still working to develop. Authenticity is key – talk about what drives you and how you are working on your passions. Genuine interest in what you do in your free time can help showcase your character and highlight your unique position in the school's community. If you don't have any extracurriculars to touch on, you can still build a strong application. Discuss any barriers that you may face in becoming actively engaged in the community and other activities for which you make time. When illustrating your extracurriculars, make sure to be specific in what contributions you made, be reflective in how they fit into the school's values and your career goals, and be yourself when describing your genuine passions and interests. Extracurricular activities can help paint a fuller picture of who you are as a candidate and why you should become a part of the community – take the time to include them in your application.
Become an mba.com Insider
Create your free account to access exclusive content, application resources, free Official GMAT™ prep, and more!