COVID-19 and Your Business School Applications: 5 Things You Should Be Thinking About
COVID-19 and Your Business School Applications: Five Things You Should Be Thinking About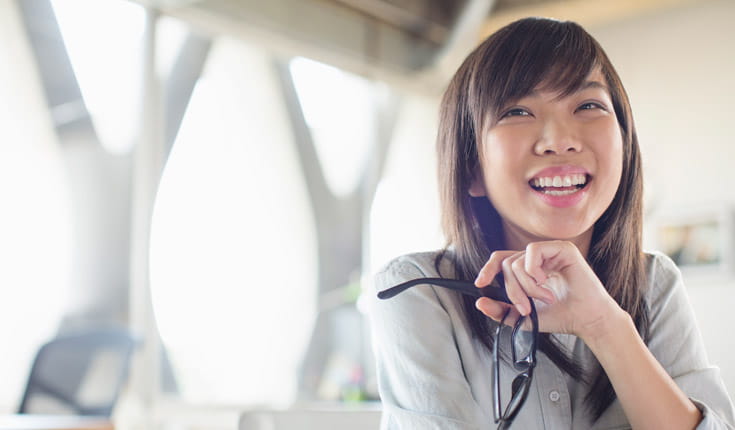 The coronavirus outbreak may be keeping you at home, but there's no reason for it to keep you from your business school goals.
Coronavirus is impacting just about every aspect of everyday life, including what we can do, how we interact, and how we work. As a result, we've all had to adjust, and the world's leading business schools are no exception. In light of this unprecedented situation, programs around the world are changing their admissions processes, deadlines, and events to be more accommodating and flexible to prospective students like you.
If you've already submitted applications, are preparing your applications, or were on the fence but are now more seriously considering applying, here's five things you should be thinking about.
Get the Latest Updates from Schools
As with many things related to coronavirus, the situation can change quickly, so be alert to any updates from your target programs. BusinessBecause has a page devoted to sharing live updates about schools' response to COVID-19. You can also of course visit schools' admissions pages for the latest information, and most are also sharing relevant admissions updates via their social media channels, like LinkedIn, Instagram, and Facebook.
If you have a question, it's best practice to check schools' websites to see if the answer is there. If not, or if you have a question specific to you and your application or situation, you can engage directly with schools directly via email or phone, but keep in mind that many admissions professionals are currently working from home and balancing competing life priorities—as we all are amid the coronavirus outbreak—so be patient. Schools are eager to engage with you and make sure you have the information you need.
Business School Application Deadline Extensions
If you haven't yet applied, you may now have more time! Many programs have extended their deadlines for third or final round admissions. Some programs are keeping their existing deadlines but are extending the deadline to submit GMAT exam scores to account for testing center closures.
For these programs, if you haven't tested yet or want to retest to improve your score, there's still time to put your best foot forward with a strong performance. While you're at home practicing social distancing, why not make the most of your time and prep for the GMAT exam? Read more here about study tips.
Alternative GMAT Exam Available Online
While testing centers are closed in many areas, beginning in mid-April the GMAT exam will be available online.
This interim GMAT exam will provide a comparable structure, number of items, and scoring as delivered in test centers. The Quant, Verbal and IR sections (no AWA section) will have the same number of items and the same time for completion, so the same score scale as the traditional GMAT exam will apply for both the Section Scores and Total Score.
Check-in and security protocols will be modified to accommodate online delivery and remote proctors will be used to manage test integrity. The alternative test will be available in impacted markets, outside of mainland China. The administrator of the GMAT exam, the Graduate Management Admissions Council (GMAC), is continuing to work with Chinese government authorities to present appropriate, alternative solutions for test takers in mainland China.
And an added bonus: This interim online exam will be offered at a lower price point than the standard GMAT exam! Visit this page for updates as they become available.
Virtual Interviews
Many programs are discontinuing in-person, on-campus interviews in light of coronavirus.
Beyond how you would typically prepare for an interview, there are some additional things you should think about when it comes to nailing your virtual interview. For example, have you tested the technology? Do you have a good place to do it, where there won't be disruptions or distractions? Do you need to adjust the lighting so the interviewer can clearly see you?
Don't overthink it, but planning ahead for these logistical considerations will give you peace of mind in the moments leading up to the interview, and allow you to present your best self and focus when the time comes.
Admitted Student Events Are Moving Online
For candidates that have already applied and gained admission, many programs have announced changes to their admitted student events. Based on guidance from the Centers for Disease Control on limiting large events, traditional on-campus admitted students activities are being replaced with virtual experiences.
Before your virtual events, think about what you were looking forward to learning about the school by being there in person, and think of questions to ask that could help you still answer them. While you may be disappointed about not being there in person, understand that school professionals are doing there best to think creatively about how to make their events interactive and give you the opportunity to learn more about the school and what your student experience will be like.
Your business school goals don't have to be put on hold because of coronavirus. Business schools, and the GMAT exam, are adapting to the new environment to ensure your talent doesn't go undiscovered.
Are you ready to begin your MBA application? Our free guide, How to Get Started: Your First Steps to a Full-Time MBA, provides you with step-by-step, expert guidance on how to position your personal brand in your applications to ensure you tell an authentic and compelling narrative that will help you stand out to your top schools.