3 Resources for Starting Your Executive or Part-Time MBA Applications
3 Resources for Starting Your Executive or Part-Time MBA Applications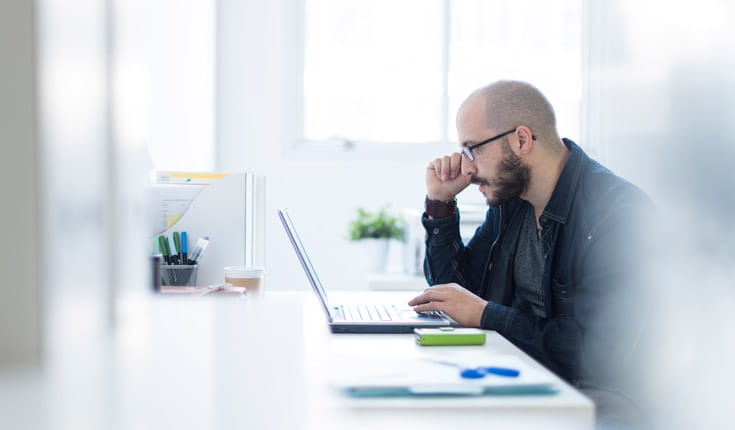 Applications to MBA programs are way up this year, according to the latest research from the Graduate Management Admission Council™ (GMAC™). A growing number of experienced professionals like you are making the decision to go back to school and upgrade their skills. But with so many options for experienced professionals—and such fierce competition to get into top programs—you may be wondering: how do I get started on my executive or part-time MBA applications?
Here are our top tips and resources for getting started.
1. Think through your "MBA Story"
One of the most common mistakes experienced professionals make in the MBA admissions process is to jump right into contacting schools, filling out applications, and writing essays.
It's great that you're excited and want to get going, but one of the top pieces of advice admissions experts give is to first take the time to think through the story you want to tell with your applications. You see, oftentimes in competitive applicant pools, what determines who gets in and who doesn't can come down to who does a better job of telling their story, especially among experienced professionals like you.
Mba.com's free guide How to Get Started: Going Back to School for an MBA, provides you with a collection of expert advice on how to define your personal brand and tell a compelling story through your applications to ensure you stand out and get into one of your top choice programs.
2. Tailor your Executive Assessment prep to your strengths and needs
As a busy experienced professional, your time is limited, and you're interested in taking an admissions assessment that evaluates your real-world skills. A growing number of professional MBA programs worldwide rely on the Executive Assessment, from the makers of the GMAT™ exam, to gain insights into your real-world business skills and your readiness to handle the demands of their programs.
For your flexibility and convenience, there is only minimum preparation needed to get started on your journey. Many executives are ready for the EA after 15 to 20 hours of studying, while some commit up to 30 hours.
The best way to get started on prep is to become familiar and comfortable with the various question types. The Executive Assessment Free Sampler allows you to test yourself against the same types of questions that appear on the actual assessment. After each question, you'll be able to review an answer explanation so that next time, you'll know just how to best respond.
Once you get the hang of it, you can create a study plan using the Official Practice Premium Collection to assess your strengths and areas for improvement, and then focus your prep where you need it most.
3. Focus your Executive MBA or part-time MBA program search with Program Finder
Graduate business schools have never had as many options for working professionals like you than they do today. Between executive MBA and part-time MBA programs alone, there are thousands of options for you to explore, each with their unique value proposition and spin on the MBA experience.
Program Finder—mba.com's program directory—is the best place to start your search. Explore more than 3,000 MBA programs and use the filters to narrow your search by a range of criteria, including location, preferred class style (on-campus, online/distance, and blended/hybrid), and curricular focus areas. To get the most accurate results, create an mba.com account to match programs to your background and aspirations.