Getting the Most Out of an MBA Event
Getting the Most Out of an MBA Event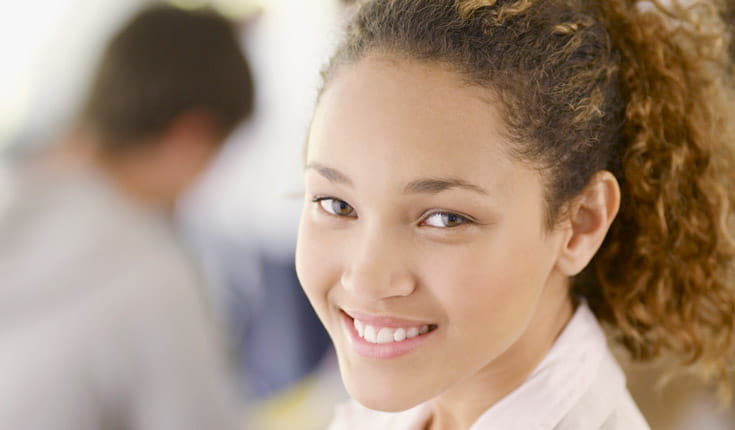 Meeting with school representatives is an important step in your b-school application process.
You'll glean critical information about the program that's not available online, including what the program is like in real life and whether the school is culturally a good fit. This face-to-face experience is invaluable and will help you decide which b-schools match your personality, circumstance, and goals. Attending local b-school events is a great way to meet with several different schools—without having to travel to each campus individually. This can be nerve-wracking, however, being prepared will not only help calm your nerves, but give you the confidence you need to put your best foot forward on event day.
Sign up to receive advice, tips, and exclusive offers to help you on your journey.
Develop an elevator pitch
You'll be in front of admissions personnel from many different schools and programs, so be ready to discuss your motivations and goals for pursuing b-school. Develop a brief elevator pitch that articulates who you are, why you want to go to b-school, why now, and how you hope to apply your degree. MBA Admissions Consultant Barbara Coward recommends making sure, "it's something memorable to make a lasting human connection." Keep in mind that it's not only what you say, but how you say it; be clear and concise to demonstrate your interpersonal skills.
Do your research
Once you've identified the event you'll be attending, research the list of participating schools and come equipped with questions for the representatives. According to The MBA Tour, "Good questions include those surrounding program offerings, school culture, study abroad options, and internship and recruiting opportunities." Your questions should align with your goals and be tailored to the different audiences.
Ask schools about their culture, strengths, and career outcomes.
Ask current students about their classmates and professors, what they like most about the program, and what's been most surprising.
Ask alumni about their career services experience, how they've utilized the school network, and how their degree has improved their career.
Remember to avoid questions that can be easily answered on the school's website.
Dress the part
You're there to make a good first impression and before you say anything, you'll be evaluated based on how you look and how you carry yourself. So, you might ask: What's the dress code for business school events? Professional. This means women should wear a nice pants suit or career dress, and men should don a jacket and tie. Everyone should opt for comfortable shoes as you're likely to spend several hours on your feet. In addition to your clothing, make sure you conduct yourself courteously and professionally, much like you would during an interview. Part of how you present yourself includes your resume and business cards, so ensure these are up-to-date, accurate, and reflective of who you are as a candidate. Want to know more about working a room? Watch this video from the Forbes Etiquette Guide.
Plan ahead
The last thing you want is an unplanned interruption to derail you on event day. Plan out your transportation in advance; know which buses or trains you'll take, where you'll park, or how far you have to walk. Give yourself plenty of travel time and save the address in your phone in case you need to find an alternate route along the way. Make the most of your experience by attending presentations, meeting with schools you haven't yet considered, and connecting with current students and alumni. You can stay organized by keeping a notebook with school information and statistics as well as notes about what you've learned at the event. Finally, it's a good idea to bring water and snacks to help keep your energy up throughout the day.
After a successful b-school event, you'll want to stay in contact with your new connections. Send a personal note or email thanking them for their time and information, connect via LinkedIn, and promptly schedule any follow-up meetings.
New to b-school events or ready to attend your next conference? The MBA Tour hosts dozens of MBA and business master's events across the globe, so you can meet with admissions representatives at a location that's convenient to you. View the list of upcoming MBA Tour events.
Sign up to receive advice, tips, and exclusive offers to help you on your journey.