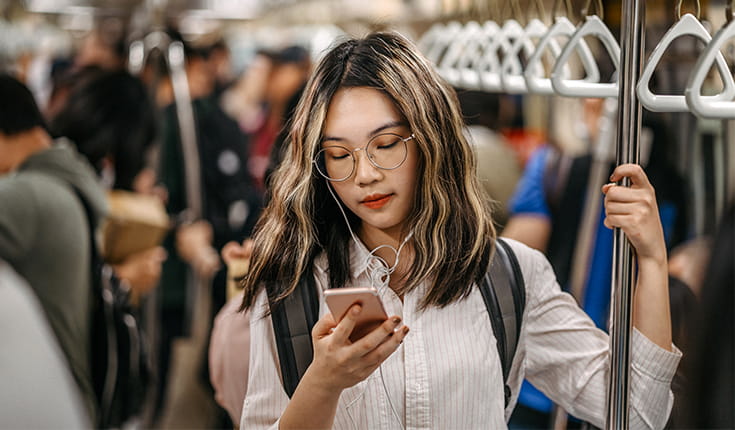 When it comes to evaluating whether you should study in the UK, it's essential to understand the education scenario and plan your first steps properly.
The United Kingdom is home to diverse history, innovative education, and rich culture. More so, some of the world's most prestigious universities from, say, the 12th century or further, hail from the United Kingdom. Universities in the UK often cultivate and thrive in a vibrant, assorted space of students from across the globe.
Another key reason why you should consider studying in the UK is that educational institutions tailor their courses according to the needs and preferences of various students. It follows a multi-level hierarchy of degrees across all subjects and so it's essential to choose your pick with the right information. Each level comes with courses that follow stellar modules and structures maintained by respective universities. They follow a continuous emphasis on the personal and professional development of a student cohesively.
Why do Indian Students choose the UK for higher studies?
Each year, hundreds of thousands of Indian students plan to study abroad for higher education, making it a tough choice of selecting institutions to choose from globally. The need to navigate this process and weigh out factors that help pick the right country, to begin with, can be a potentially life-altering choice and challenge.
This is where the real question pops in, why choose to study in the UK? India and the UK have now joined forces to identify the common goal of internationalizing higher education with integrated plans in TNE (Transnational Education) in the last two years. This has resulted in active cooperation to support student mobility and career opportunities. Also, the UK has 300+ universities and colleges that offer different kinds of courses for international students, with viable fee plans and scholarships to help the transition.
Benefits of studying in the UK
Here's a list of the top 15 reasons you should choose to study in the UK, delving into whether and how to prep you for the future. Explore with us!
The UK is and has always been home to top universities
UK universities are ranked among the top 50 academic institutions across the globe, famously known for their expertise in departments like medicine, business, arts, R&D, and humanities – which are recognized internationally. A few of those are:
University of Oxford

University of Cambridge

Imperial College London

University of Edinburgh

University of Manchester

King's College London

London School of Economics and Political Science
The diversity is REAL
The UK has always been known to host students from multicultural backgrounds, making it a spot of diverse cultures and cosmopolitan. While this opens doors for professional networking, it also ensures that the students are provided a safe space to harbor and thrive in their personal lives.
Courses with short duration
Academic courses in the UK are often of a higher intensity and shorter duration in comparison to other countries, giving you the assurance of promising skills and expertise in your field. When it comes to Graduate programs, the ideal duration for the same is one year in lieu of three years – which saves you time, effort, and expenses quite a bit!
You can travel and study at the same time
When thinking about the UK, how can you not want to travel to Europe? The United Kingdom is extremely well-connected across Europe, especially countries like France, Netherlands, and Belgium, with frequent flights and student discounts that'll blow your mind.
Better employability and advancement in career
Employers from all around the world consider your master's degree to stand proof of your advanced expertise and experience when hiring for entry-level positions across job profiles. This not only adds a significant advantage but also reeks of your experience as an international student.
Active networking
With international students from all over the world, one of the key reasons to study in the UK would be to leverage the country's rich network of working professionals who actively take part in forums, webinars, and events.
Improve your English skills
The United Kingdom is the hub of the English language, and living there should make your communication skills in the language exemplary, to say the least. Apart from this, it also gives you exposure to diverse English accents from within the UK that amps up your confidence and gives you real-world learning.
Work and study together
While you pursue your education in the UK, you can also work through a part-time job/internship to apply your skills, enhance your CV and earn a living. The government also strongly supports this culture and offers immigration routes that help you stay and work in the UK for two years after you complete your course. This system of support helps you not only feel respected and secure but also lets you fit in and grow in the community at ease.
A vast variety of courses and specializations
The UK offers an array of specialization courses you won't find anywhere else in the world. For instance, MBA in specialized areas, Marine Biology, Aerospace Engineering, Dramatherapy, and many more. While it depends on the university, it's essential to make sure you do your homework by researching and checking for your preferences.
Quality of teaching
As an aspiring student of courses like business management and more, it is important to build the skills to lead and manage through challenges to your fullest potential. Apart from a traditional academic route, universities in the UK often believe in practical-based knowledge which is gathered by applying your lessons in the real world and interacting with industry experts from across sectors.
Ease of admission
The process of admission in the UK is very smooth – there are online applications that guide students at each step and help expedite the transition, making it hassle-free and easy.
Support in financial aid and student loans
By law, of late, the British Government granted a loan that holistically covers the tuition cost for postgraduate aspirants, which can be repaid post the course is over and depending upon their salaries. This, along with extensive scholarships for students across the world, makes the UK one of the most financially stress-free countries.
Speedy visa process
In comparison to Australia, Canada, or even the U.S., traveling to study in the UK is painless to obtain. It's faster and comes with the Student Route (formerly called Tier 4 visa) which is easier to get. Even in terms of the IELTS score expected, you can easily get into a good university in the UK with a 5.5 score on IELTS. Also, there are universities that have not even declared IELTS as a mandatory requirement for admissions and require MOI (Medium of Instruction) alternatively.
Assuring healthcare system
The NHS (National Health Service) is the UK's healthcare system – which is known for its affordable and exceptionally well-established services by the WHO (World Health Organization). This is publicly funded by the UK government, making it accessible to everyone, regardless of background or national origin. The only requirement is to hold health insurance, which is extremely affordable as well, especially bearing in mind the other student healthcare insurance like Medicare (Australian Healthcare System) and the American healthcare system which don't provide universal coverage and come with a lot of other requirements as well.
Exceptional research frameworks
The UK is known to have built the world's best and most-reliable infrastructures and facilities for research via mediums like laboratories, faculties, etc. These come with a secure quality of the world-class spectrum of education in the country. More so, the UK is known for its exemplary research framework for students, and for working professionals across departments.
What more? Interestingly so, business management is one of the most sought-after courses recently. The UK makes for a great choice for international students looking to propagate their acumen in the business world. Many universities in the UK ensure that you start building your business network at an early stage as a student itself, enhancing your understanding of the subject and cultural avenues that play a role in the journey.
These courses focus on helping students understand the process of running a business, right from organizing and planning to analyzing growth & devising strategies to resolve challenges. Studying for an MBA or a business management masters in the UK not only ensures that you are ready for a saturated global business environment but also to gain the knowledge and skills required for businesses of all sizes, ranging from multinational companies to start-ups across all sectors. It also gives you the ability to make informed managerial decisions and build on the below skills:
Critical thinking

Written & oral communication

Problem-solving attitude

Extensive reporting

Project management

Hands-on understanding of ethical, economic, and social implications
Not only will the UK give you remarkable (and exciting!) career opportunities after you graduate, but also encore entrepreneurial skills that help you pave your path in life.
Conclusively, while you get numerous benefits and opportunities to grow your career, it also helps you to join synergies with your personal goals, decoding why studying in the UK might be the right choice for you.