Top 11 MBA Scholarships for Women Studying Abroad
Top 11 MBA Scholarships for Women Studying Abroad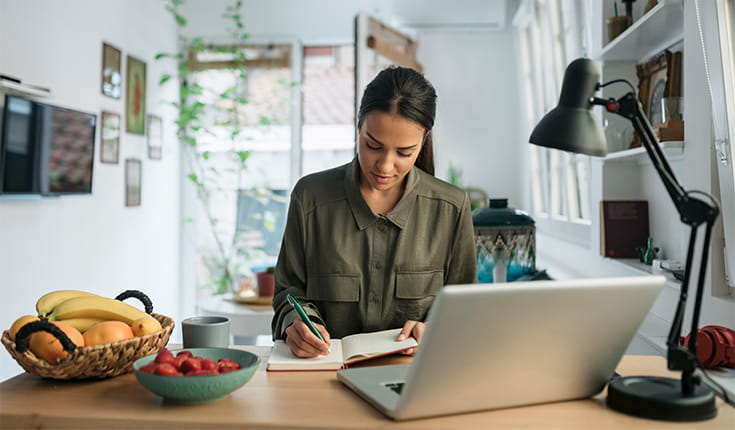 Most business schools are keen to increase the representation of women on their MBA programs, with many offering scholarships for female candidates.
To further diversify their MBA cohorts, and provide opportunities for women from less privileged backgrounds, many business schools also offer scholarships for international female students from developing countries. These scholarships award a significant contribution towards tuition fee costs, making it possible for women to pursue higher education and strive towards making an impact in the business world.
Studying your MBA abroad welcomes a host of benefits. You'll expand your network with like-minded women from around the world, gain insights into international business, and learn the skills needed to get ahead as a woman in business.
Here are some of the top MBA scholarships for women studying abroad.
1. Central Sector Scheme of National Overseas Scholarship
The Central Sector Scheme of National Overseas Scholarship, organized by the Government of India, is open to low-income students wishing to study a Master's degree abroad and improve their economic and social status. There are a total of 125 scholarships available for scheduled castes (115), denotified, nomadic, and semi-nomadic tribes (6), and landless agricultural labourers and traditional artisans (4) in India.
The scholarship covers up to US $15,400 towards costs of the MBA. Thirty percent of all awards are reserved for female candidates.
To be eligible for the award, applicants must:
Have a bachelor's degree (in any subject)
Be applying to an institution that is ranked in the top 500 of the latest QS rankings
Be younger than 35 when applying
Have a total annual family income of less than US $10,800
See the full criteria here.
2. The Nestlé Scholarship for Women
The Nestlé Scholarship for Women is open to female candidates from developing countries pursuing an MBA at IMD Business School, the Nestlé Scholarship for Women will award up to US $28,000.
To apply for the award, applicants must:
Submit the IMD MBA Financial Aid Form and supporting documents
Write a 750-word essay answering the question, "Building a diverse and inclusive workplace requires the participation and accountability of each member of the organization. What would you recommend as ways for Nestlé to better foster allyship among employees?"
3. Lady Meherbai D. Tata Education Trust Scholarship
The Lady Meherbai D. Tata Education Trust Scholarship is a merit-based scholarship is open to Indian women graduates from reputed Indian universities who are pursuing higher education abroad in the US, UK, or Europe.
To be eligible for the award, applicants must:
Have a consistently high-performing academic record
Have a minimum of 2 years work experience
Shortlisted candidates will attend an in-person or virtual interview with the board of trustees to demonstrates why they should receive the scholarship. Performance in the interview will determine the amount awarded.
For those pursuing an MBA, the scholarship is currently awarded at London Business School.
4. AAUW International Fellowship Program
The AAUW International Fellowship Program scholarship is offered to women pursuing a graduate master's degree in the US who are non-US citizens and intend to return to their home country to pursue a professional career. Applicants from developing countries or underrepresented groups will receive special consideration for the award.
US$20,000 will be award to the successful applicants.
To be eligible for the award, applicants must:
Hold an academic degree equivalent to a US bachelor's degree
Be able to submit evidence of English proficiency
To apply for the award, candidates must demonstrate a commitment to the advancement of women and girls in their home country as well as the need for the skills they will learn while studying. Your application should also include your motivations for studying and proof of financial need.
5. A.H.E.A.D Scholarship
The A.H.E.A.D Scholarship is offered at London Business School and is for female MBA candidates from developing countries. Those with clear academic and professional merit will be automatically considered for the US $31,000 award when accepted onto the MBA program.
6. HKUST Women International Award
Seeking to encourage female candidates to pursue an MBA degree in Hong Kong, HKUST Business School is offering the HKUST Women International Award, a merit-based scholarship which will award up to 100% tuition fee payment.
Successful applicants will be able to demonstrate strong professional experience, international exposure, and academic performance, as well as performing well in the application interview.
7. INSEAD Deepak and Sunita Gupta Endowed Scholarship
Created by Deepak Gupta and his wife Sunita, the INSEAD Deepak and Sunita Gupta Endowed Scholarship is for students from emerging markets with the goal of creating economic and social value in the world's most economically challenged regions.
The scholarship grants an award of up to $25,000 to one or two MBA candidates at INSEAD.
As this is a financial need scholarship award, candidates must demonstrate and prove significant difficulty faced in funding the MBA program. To apply, applicant must provide:
Proof of salary
Bank statements for the last two months
Relevant documentation of extenuating financial circumstances
Candidates must also submit a scholarship essay detailing why they are deserving of the award and motivations for pursuing the INSEAD MBA. Scholarship applications must be submitted at the interview stage of the MBA application process.
8. P.E.O International Peace Scholarship
The P.E.O. International Peace Scholarship is awarded by the Philanthropic and Educational Organization (PEO). It's available for female international students looking to study at UCLA Anderson School of Management and offers a year's financial aid to the value of US $10,000.
Upon graduation, students must return to their home countries to utilize their degree to make a positive impact and strive to foster global peace.
9. Jane M. Klausman International Women In Business Scholarship
Founded by Zonta International, the Jane M. Klausman Women in Business Scholarship program is for women pursuing undergraduate and master's degrees in business management, with the goal to help overcome the lack of gender diversity both in the business-school classroom and leadership positions.
Applications must be submitted via a Zonta Club in your home region. Previous scholars have been from all over the world, including India, Nigeria, Nepal, and Taiwan.
The scholarship award is US $5,000.
To be eligible for the award, applicants must:
Be pursuing a degree in a business-related field
Still be in education by the time the funds are dispersed
Have achieved an outstanding academic record
Demonstrate initiative, ambition, and commitment to pursuing a career in business.
10. Akhtarali H. Tobaccowala Fellowship
The Akhtarali H. Tobaccowala Fellowship is offered at the University of Chicago Booth School of Business and was founded in memory of graduate, Akhtarali H Tobaccowala, who became the director of Indian multinational conglomerate, Tata Group.
The fellowship is awarded to two Indian students and provides US$25,000 in financial aid for students of the full-time MBA at Booth.
11. Forté MBA Fellowships
Over the last two decades, the Forté Foundation has awarded $334 million in MBA scholarships to 13,000 Forté Fellows at participating business schools. Around half of the scholarships are awarded to non-US citizens.
To be considered, female candidates must apply to, and be accepted at, one of the 50+ prestigious participating schools. The schools select the scholarship recipients. Becoming a Forté Fellow can lead to excellent networking opportunities within the fellowship, as well as exposure to leading companies. In return, Forté Fellows are expected to support the Fellowship's exposure on campus as well as participate in clubs and societies that support the advancement of women in business.
MBA Application Guide
In our Full-Time MBA Application Guide, you'll find everything you need to make your application stand out in a competitive pool of applicants.
Download the guide for advice on how to:
Define your personal brand and tell a compelling story
Plan your application process around deadlines
Showcase your skills and professional experience to stand out to admissions committees
Choose who will write your letters of recommendation plus tips for managing the process.
If you're applying to study abroad, make sure you also check the visa requirements in the country you are applying to and ensure you give yourself plenty of time to complete all parts of the application for your best chance of success.