Study and Work in Asia-Pacific
Study and Work in Asia-Pacific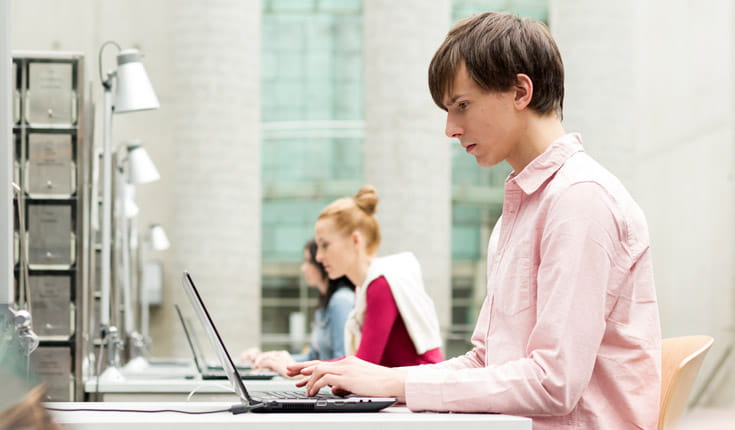 Hear real students pursuing their MBA in Asia discuss their experiences and goals.
What Prompted You to Pursue an MBA or a Masters?
Full Transcript
I was sailing well in my career and climbing management positions since last five years. But then sailing smoothly wasn't a good way and sustainable way for the lifetime career progression and that was the reason why I chosen to quit my career and went for a MBA.

Well there are a couple of reasons so far like I come from engineering side so I wanted to learn more about the management. I've always known things from numbers point of view so I just wanted more of the idea how the management side was like working in the corporate sector for something and by start I realized that management experience is much more required than the technical experience.

I think I come from a doctorate accountant background in India and that's too much of studying, studying entirely bookish sort of a knowledge. But I wanted to pursue a degree where I'd get more practical insight, I worked in India, so after gaining some exposure, I wanted an MBA, well, two things. One, I wanted the alumni network. And two, I wanted more practical insights into different industries, and that's why I really wanted to do an MBA.

Actually, I have approximately now six years of corporate experience as an HR professional, and at the later stage of my career, with my last organization that I was working with, I got an opportunity to sit in meetings and work with people who had done their MBA from some reputable business schools. Then I realize that there was a difference between how I looked at things and how they perceived, and how they all looked at different business problems and the way they would solve it. So there was a lot that I felt in myself that I needed to do something about understanding the business in more depth, in the same way that they did. So it's actually those moments that I realize that I have to pursue an MBA from a good business school.

That... Sort of a lot of reasons, I would say. I was an engineer initially, and I was working at my business organizations where I used to do a number of projects, and I used to going from project to project, and I was only focusing on what the project was, how do I get the project done, how do I meet my deadlines and target lines. But what I needed to do was to take a step back and see where the particular project that I was doing was fitting in the bigger scheme of things. What business sense does the project bring to the company? How does my project, how do I fit in the grand scheme of things so that it helps a company on a broader strategy level, or in a financial level of work? And that's what which I missed. And that's when I thought I should do an MBA, to understand where the company's actually headed to, to understand the financial aspects of it, to understand the strategy aspects of it. And that's what the MBA has done to me. And I think this was one of the prime reasons for which I actually desired to pursue my Masters in Business Administration.

Well, I believe that MBA is one such course that helps you to develop a holistic sense of business environment, especially if you're aiming to become successful later in the world. I think having a sense of the entire ecosystem of business really matters, so you need to have knowledge about operations, you need to have knowledge of supply chain, you need to have knowledge about finesse and all the other aspects. So MBA is one such degree that helps you to gain knowledge about all these things and it helps you to shape yourself as a two shape professional, which I think is very important in today's scenario. So that's the reason why even I wanted to do an MBA and that's why I'm pursuing my MBA currently.

Actually the thing that prompted me was the change in my industry. So my industry, I was from a construction background. So being a project manager, I believe that I need to be all-rounded that has a lot of knowledge in every single field, especially strategies which I'm... Before MBA I was very lack of. So by taking MBA, I hope to fulfill this knowledge space that I left behind.

For me, an MBA or a general Masters is important to continue my career. So early on, even before I started the Bachelor, for me it was clear that most likely I would need to do an MBA at some point. And also now, later on, I discover that there are much more possibilities now that I could pursue after my MBA ends soon.
---
Why Did You Pick Singapore as a Study Destination?
Full Transcript
Singapore is a fusion of entrepreneurship, technology, and cultures. I had chosen Singapore as my destination to achieve three objectives: Global education, getting culture of 22 nationalities, having a business ecosystem, earning highest regulatory environment but still mostly innovative destination. And the third is to remain in Asia and be a part of highest growing markets in the world.

Couple of reasons. First of all it's near home so like, whenever I want to go back to India, I have the option. Second thing it's a value for money. So the amount of, the cost of education in India and Singapore is same. If I had gone for other places, it would've been much higher. And third thing, I don't mind working in Singapore as compared to other countries.

When I was thinking of posing my Masters, I had like a three things to look at. One, I did not want to go out of Asia-Pacific. I believe that Asia-Pacific is the next big thing that's happening. And second was the fact that I wanted the college to be in the top 30 in the world. And third, I wanted it to be a finance hub because I've been in finance and I want to go into finance. So these three things sort of, for NTU and for Singapore, that sort of fit perfectly for me, and that's why I came here.

Well for me it was quite obvious because I had been staying here with my family so this was my first choice. There were other factors considering I'd really liked the place because this place is not only very fair coming to all the foreigners. It's been like approximately two years now. I've never felt for even a second moment that I do not belong to this country so it's a very welcoming country so that plus the fact that I already had my family staying here that made Singapore the number one choice. Plus it has like, it boasts of three good business schools so that's a very obvious choice to pick for your MBA.

It's an interesting question. So honestly, it was not first Singapore. It was first the university and the business school that comes as a priority. But yeah, Singapore is one of my decision factor as well because if you look at it, there are so many ethnicities in this part of the country, or the city I would say, and people co-exist, it's not only about co-existing, people actually appreciate and understand the cultural differences and live in harmony. That is something which is so difficult and in this world where differences are rapidly growing, in Singapore, people living in harmony and peacefully and appreciating cultural differences is something which is great and should be appreciated to a great extent. In terms of learning aspects, I can understand, I can learn about so many cultures, so many aspects. So that was one of the reasons. And personally, it's very close to my home. Singapore actually is closer to a number of countries. And if I have something that I have to go back to my home and support my family or my friends, I can do that very easily because Singapore is very connected to my home city and it has a number of flights and the connectivity's pretty good. It takes me about three and a half to four hours to fly so personally I think that was one of the criteria as well for me to desire to pursue my highers in Singapore.

Well, Singapore was on top of my list when I was shortlisting the schools because I think Singapore is an excellent place to be and I think it's a melting pot of culture. You have the best fit of Eastern as well, best mix of Eastern as well as the Western culture. So that was the reason, definitely, why I picked Singapore, and it's the financial center of Asia, that is another reason. I'm from India, so I think that the proximity to home country was also another factor which I considered that Singapore suited best as for all these requirements.

I was already in Singapore, so I'm a Singaporean. I didn't choose overseas basically because I believe that in terms of Asia, why Singapore is a very international choice. It's in the heart of Asia, in the heart of business. The MBA program in such an environment would be very fruitful and very helpful in my future career.

I think Singapore is very important from the worldwide perspective. The economy plays a big role even though it's only a tiny country. And I think it's very well-positioned in Southeast Asia, and for Asia I think it's a good start also if you're not Asian, to come here and have an easy way to live here with English as the language and a lot of safety but still a very multi-cultural place.
---
What Drove Your Decision to Study at NBS?
Full Transcript
Well, Nanyang Business School gives you a platform where not only you can get good curriculum centered around strategies, but also it is having one of the best ROIs in the world, giving you a platform to earn most advanced management studies.

I was looking for one year MBA, so for that, I pinpoint two, three colleges, NTU, NUS and ISB back in India. Among the three of them, this the first college which offered me to this.

I think I already mentioned, I wanted the college that I studied in to be one of the top 30 in the world. That was the primary criteria. And second, one main thing that I was really looking into was a one year program, because two years for me at that point in time seemed a bit too long to get into the market. So I thought, "If I do a one year program, I can get "back into the market faster." And the curriculum and then the core structure that Nanyang had was something that really caught my attention and I really liked. I did look at a few other programs, but I didn't get the same sort of feels, positive feeling, that I got from Nanyang, and that's why I chose NTU.

A couple of things: As I mentioned, for me, pursuing an MBA, one of the important factor was that it has to be a good business school, and good can be really subjective, but in my case, it was a number of things that it has to do. Number one was that it has to stand really strongly at the global India rankings, which not only the Nanyang Business School has been consistently been ranked on top in rankings, but also the year that I took , it jumped from approximately 10 positions up from where it was. I also spoke to, because I had applied to some other schools as well, considering one of the good business schools in Hong Kong. But after I spoke toand I took their feedback, Ihas been and how the kind of difference that they feel between before they started their MBA and after they completed, all those factors combined pushed me to pick Nanyang as my first choice.

I can actually bring it to three fold. One is the program content and its comprehensiveness, the kind of modules that the Nanyang MBA offers is very unique and special when compared to other India programs If you look at the strategy projects at Nanyang, it allows the students to actually work with firms in Singapore, andSingapore and to engage in aconsulting experience. If you look at BSM, which is a business study mission, we get to go to a country and understand the business aspects of that particular market, and how companies in those countries are actually trying to achieve success in that particular market. So that is one. If you look at the ranking of this particular program, it is now rankedin the world, which is the number one MBA in Singapore. And the other factor was that when I looked at reviews and comments about the program, those were simply great. And it really gave me a lot of trust on Nanyang MBS.

When I was looking at Singapore, obviously my first choice was Nanyang Business School, because I had spoken to a few of thealso, and I spoke to them about the school, about the curriculum. I think that the way the curriculum is structured, it's really, really good. You have lot of live consulting projects where you get hands on learning experience through the consulting role. And apart from that, if you look at the, you have people from almost 24 different countries, which is, I think, an excellent platform to get to know the cultures about different countries, or when a lot of people from different background come together, there's a lot of exchange of knowledge as aculture, which is, I think, very important. So that was one of the reasons why I choose NBS for my MBA.

To be frank, I have several offers, including NUS. The decision came down to actually the culture within the school. So NUS has a more private and they are more professional, I would say. But NTU took a more personal approach. They are more approachable. They are more friendly, and they are willing to cater to your problems and to cater to your needs.
---
What Are the Three Main Attributes that Attracted You Most to the NBS MBA?
Full Transcript
Well, three reasons why I went for Nanyang Business School: brand value, especially in Asia and its surroundings, compact curriculum centered around strategies, and one of the highest return over investments that we get in this program.

Three attributes, so one of them, again, like it's close to home, so from here like going back to India it's very easy as compared to any other location. My sister works in US, so, she just comes like once a year. Second attribute, here it's like a quality education. So, it's one of the best schools in the world, and not just in Singapore. Third would be it's like a diverse environment. So, back in India if you see my undergraduate more like all of them Yet you have the opportunity to meet people from different diverse backgrounds.

Same thing, it's top 30 in the world and to be in Singapore and just to study under the world's best professor was definitely one of the main criteria for me.

As I mentioned before as well, number one it was the ranking of not just the business but also the university because when you are a part of an institution it's not just the school that you're associated with but also there are a number of other things like the kind of platform that Nanyang University offered me in terms of, you know, different entrepreneurship modules that goes side by side. The focus of the university on innovation, on technology, that was the number one factor. Another factor specific to the MBA program was the strategy project that we do here. So it's a very intense program. I just completed in nearly ten months. But within that one of the modules which is, which we know as Strategy Project at Nanyang, it gives you an opportunity to work with some very good employers here in Singapore for approximately four months of period, wherein that you work on a life project, you interact with them. They give you their full support and you have mentors, not only from college but also from the employer itself, so that was a very, I would say, interesting thing that that attracted me to take up this MBA at Nanyang. Another factor would be that the program boasts of approximately more than 20 nationalities and in my cohort we had people from 23 different nations coming and sitting together discussing things. That itself enhances your learning to another level, I mean, just the fact that you would get to hear a perspective on one particular topic from so many different people and all of them would be true, it just changes your entire journey, so I think these are the three factors that prompted me to take up Nanyang MBA.

Firstly I have to say the people. The students, the teachers, and the faculty, staff, they are all very helpful and they are willing to help wherever possible. Second I believe it's the culture of NTU. I believe that's strong competition but the competition is more of a friendly nature. Then lastly I believe in technological university you have a lot of chance to cooperate with very high technology-based startups which for me is something that's really interesting and worth looking forward to.

I think the Nanyang MBA is very attractive because there are so many nationalities. Also, in our cohort we are around 23 different nationalities, so whenever we form groups we have a lot of interaction so usually there is some, there are five people on a team, there are four to five different nationalities and that brings a lot of new insights for the group work.
---
What Are Some of the Key Takeaways for You from This Program?
Full Transcript
Key takeaways for me are like I used to think from one side of the view, now it's much more easier for me to understand what the HR person thinks, what does the finance person think. And how to communicate with them better. So, because in a company you are not working alone, you're working with different people with different departments. You need to know what are their concerns, so you are able to communicate with them better.

The number one take away for me is, prior to me joining this MBA, I always thought, and most of us do, the kind of perspective we have for certain things is correct. And maybe we aren't very open to listening to other's point of view. However after I came here I sat with so many different people, not only functionally different backgrounds but geographically or the way they have been brought up, their beliefs, their hobbies. What has changed in me is now I'm more open to listen to other's ideas because there is not just one solution to a particular problem, there can be a number of correct solutions for one problem. And the more open we are, as a professional, especially the kind of changing and agile world we are living in, the more successful we would be. So, that would be it.

The key take aways. So we always say this, that when we do our 12 standard, back in India, they used to say, once you finished 12 standard you learn a lot. When I did my Bachelor's in Engineering I thought I learned a lot, I knew a lot, after I graduated with my Bachelor's of Engineering. When I did my MBA, I thought after my MBA I'd think so, but it's really not true. Once I did my MBA, and I really understand that MBA is just the start of things. There is so much to learn in life, and that is my key take away from the program.
---
Which Were the Most Challenging or Interesting Modules for You?
Full Transcript
Well, I liked most of the modules in this program, but one of the modules which really challenged my thought process towards life was Learning People Globally. Because it's different elements such as negotiations, human resource, it really challenged my thoughts, how to approach business and people.

We started under Professor Vijay Sethi, and there were three courses that I really, really like. One, the Tech in Your Business that Professor Vijay Sethi taught us, Competitive Strategies that Professor Pad taught us, and third one was Manager Decision-Making, My Key Frameworks that Professor Zafar taught us. All were really interesting and really a good learning experience, but the Manager Frameworks that Professor Zafar taught us, that was the most challenging because it's a course where you have to apply all that we've studied. Like, we have to apply economics, finance, operations, everything together to solve the case. It's not a subject-specific thing. We had to be aware of, we had to be good at every subject that we already covered. And that really was challenging, and it was a lot of fun, great learning.

For me, the most interesting module was definitely Technology and E-Business, because we had to do our own presentations there. Every session, it was one of us, like one team from the cohort, that was starting it, presenting their content, and then with the help of Professor Vijay Sehthi, we analyzed the whole thing, and he gave us additional insights. But I also liked many of the other modules very much, like Strategic Management or also modules like Human Capital.
---
How Tough Was It to Balance Studies, Internships and Projects?
Full Transcript
It was, it is very intense, and when I say intense, it is intense. In fact, before we started the program we were warned from our staff here at Nanyang and staff that these ten months are going to be very difficult for you. But I think once you come into that flow, you happen to manage things. Another thing is, that because we come, we carry ourself with some sort of experience. We know we are very familiar with the kind of pressure that one can go through if you have your own deadlines to meet. So, it has been the same here, because every day you would have not just lectures, but you would have almost, like, every day you would have a project to submit, or you would have a presentation to give. To add on to that, you work in a team, right? So coordinating with everybody on they should be available for the discussion, and then capitalizing on everyone's strength and completing the project based on that, it's very difficult. But at the end of ten months, or when you are done with MB, then you feel that it sort of changes you as a professional, because then you do not look at things like a difficulty. Because you have been able to manage such difficult things, that ultimately when we go on board, we join any corporate, then we will not be scared of any such high-pressure project.

To be fair, it is a tough program. Everything is being cramped up to one year. It's not for the weak hearted. It is highly competitive, because you work with the brighters and the brilliant people. But, overall everyone survived, and it is something to be remembered because it's tough. That's why it's memorable. If it's too easy I don't think much of us will remember it by the end of the day.
---
How Did You Finance Your Education?
Full Transcript
I financed my education with a mix of my own savings, my wife's contributions, as well as my family loan from my parents and brother. I've taken some of a loan from my family and my friend.

I was looking at banks in India and I was talking to some alums who have already passed out but finally I fixed on Prodigy Finance and I really love their whole process. It was fast and extremely efficient. So, I took a loan from Prodigy.

My family did. So I did not have to go outside my home. So my family members, they financed this for me. I financed my education through an education loan from the State Bank of India in India. But I also got a scholarship from the Nanyangan Bill which actually gave me a lot of savings when it comes to financing it. So it wasn't a very difficult process because the Nanyang, it was developed and made back in India as well. And so getting an education loan was very hassle-free actually.

I've taken a student loan back from India from the State Bank of India, which is one of the biggest public sector banks there. So, I've taken an education loan and partly I've got a scholarship to the extent of 20%.

I'm very lucky to have very supportive parents. So they agreed to support my school fees as well I fork it up through my own savings throughout the years of working.

I was sponsored by my company, by paying my MBA.
---
How Did You Go About Finding Financial Assistance or Grants in the MBA Program?
Full Transcript
Finding assistance and grants for MBA is very challenging these days. My experience was very smooth with the help of Borders which I highly recommend such as mba.com, really helps you to compare such scholarships and grants.

I didn't look for a substantial grant initially. The thing was, you're not sure that's gonna happen. So I was like, if I get one, that's well and good, but my first target was getting to college, which I can pay even if I don't get the grant, so that I don't get disappointed later. For that, I decided to SINGA put in it, and you generally get some grant in SINGA put, unlike you waste in other colleges where it can be high also, but it can be zero also.

NTU already had a separate essay for application of grant, a scholarship, so that I applied to, and then the process was shortlisted. There were some people who got a scholarship under different headings like emerging market or different heading, so they chose to give me a scholarship under those specificating, so I wrote that essay, and then they found me eligible for one scholarship.

I had spoken to a few alumini's to understand what kind of scholarships Nanyang offers. I went through Nanyang MBA website totally, and I knew that there were a number of scholarships available for which you have to apply when you are applying for your application. It has to be submitted along with your application for MBA, so I went through it totally. I knew the kind of options I had available, and I made my application accordingly. It has been primarily, first, understanding the kind of options you have available in terms of scholarships from school, and then, talking to alumini and understanding where do you have more chances of getting scholarship from, what aspect of your application can you put forward more strongly so that it syncs in with the kind of scholarship that school is offering.

Once I applied and I was called for interview, I connected to the seniors through LinkedIn, and I got in touch with them, asking about how the interviews are conducted, how's the school, how's the curriculum. So I think the seniors and the alumni's are very, very, helpful once you connect with them, they give you their positive insights which is quite helpful for a candidate coming to do an MBA.

Because I applied for this program at the very last minute, so most of the information are secondary resources. I didn't attempt to reach out to alumni's to ask how is the program, so I solely base on my instincts, and I decided on NBS.
---
When You Researched Scholarship Opportunities, Where Did You Look?
Full Transcript
MBA.com is one of the highly reliable source where you get very up-to-date data and you get a lot of reliable content, so I highly recommend MBA.com to use for future students.

For scholarship opportunities, initially I looked for the US because of that was difficult to finance, but after sometime, I decided, since I was able to get some money from my family and friends, I decided to fund my own education and look for India and Singapore.

Mainly the NTU websites, they have two or three. I researched all the scholarships and what their criteria was to get the scholarship and what would look good on my resume as well. So that was one important thing. Then I spoke to a few alums. I already started speaking to them before even I started applying to NTU. I spoke to them and I asked them what would be a good sort of heading which it would look good on my resume. So they advised me as to what two to three options would be good options. That's how I researched it.

In specific to Nanyang MBA, I only looked for the Nanyang MBA website, the school website and I spoke to the alumni just to be clear. I would also like to add that the staff, the admission staff from Nanyang has been very helpful. It was never a kind of formal relationship. I could anytime maybe WhatsApp to this person, or maybe call up anytime and ask, "This is my concern ... "I'm scared I might not be able to finance my education. "At least, I might not be able to submit "that sort of amount next month or so." They have been very helpful. I think the kind of guidance, I was looking forward to the kind of research I did, the same amount of support and guidance I received from Nanyang staff. It has been both, my research and the input from the alumni and staff.

The official website of the Nanyang MBA, because that's more than sufficient because they give you adequate information on the various scholarships that are on offer and for which I was eligible, actually. So I applied for one scholarship, and I did receive that.

Definitely, one of the avenues was getting scholarship from the school and I knew very well that NTU gives a lot of scholarships to the students. I directly applied to the school for the scholarship and before I was able to get the scholarship. I think that was my first and last application for scholarship and I got at one go.

Actually, all scholarship options are very conveniently available on the NBS website, I believe. Actually when I looked through it, I didn't even see any of the scholarships suitable, so I didn't apply for any. So actually it is the career office that actually reminded me that I have a suitable scholarship and asked me to apply. And yeah, I got that scholarship and I'm very thankful about it.
---
Where Do You See Yourself 5 to 10 Years from Now?
Full Transcript
This education has helped me to relax my muscles in terms of getting mobile across the world, in finding opportunities across geographies. So, five years to ten years down the line I see myself in one of the highest growing economies, which is Asia, and contributing value and solving problems for the industry and economy.

For long term I plan to go back to India. For the short term maybe a few years I don't mind working anywhere. But, my long term goal is like going back to India and I come from an energy background and I willin the energy sector.

Five to ten years from now I would really, really like to. I see myself in India, definitely. It is currently the biggest growing nation in the world. And the opportunity is extremely exciting. So, I would definitely love to work in Singapore. I am internationally mobile, definitely, I am. I would love to visit countries, I would love to work in different countries. But I would definitely like to have a company of my own in India because that's like the most booming market currently and I see a lot of growth going in the next decade, definitely.

Definitely internationally mobile. Singapore is the first country I'm staying outside my native country. And just that experience plus being able to serve with so many people from different countries has changed me as a person, as a professional. So, I would definitely want to know more of what this world has to offer in terms of different countries, or, you know, different practices that different people practice and certainly as a Since I am an HR professional I would want to see myself moving into strategic HR rule and contributing to the success of the organization in the next, I'd say, five years and moving along the ranks to align myself more on the corporate strategy side of an organization.

I see myself in five to ten years in the top middle management of an organization, working on business-critical projects for that particular organization, contributing significantly. Geographically it's always geography is always off the table because it's the rule and the function that I always look at because that's what I want to do and I personally am very interested in operations management, operation management is what I seek. And I would see myself in that particular line of business. In the long run I would definitely see myself back in India which is my home country and definitely give back myto my country.

I would say, so I come from finance background. I'm an accountant, I was working in risk consulting prior to this with KPMG and I definitely want to be into the consulting area, but I want to switch from risk to management consulting. Maybe if we talk about five years or ten years down the line I want to see myself, you know, myself obtaining a position of maybe of or a partner in a consulting firm, I am in consulting firm. And mobility is concerned I think I'm quite mobile. I like traveling also, so geography is definitely not a problem for me. I think what matters more to me is the profile of the job. So, I'm very much flexible, adaptable towards moving to anywhere else.

As a, because I only have two years of working atbefore entering the MBA program, I believe I myself as very mobile. I do not have a family, so I'm open to all options. Looking at the current situation in terms of environment-wise, a growing market would be China, India. I'm very open to traveling to these countries and work there for a period of time to get some relevant experience before maybe coming back to Singapore.

I see myself that by the time of ten years I'll probably lived in various places and outside of Germany and worked there to enhance my career and also my understanding of how things work in different cultures. And by then, in ten years, that I've settled down in a country which could be back in Germany, but which could also be still in Asia.
---
How Important is the GMAT™ Exam in the Application Process?
Full Transcript
GMAT helps you and enforce a candidate's credibility and its interest to pursue higher education. So it is the stepping stone to go for Masters and MBA.

I think it's a good parameter because when you think of a B-school, people come from different countries, different backgrounds and everything, and GMAT is one of the very few parameters which is equal for all of them. So person coming from China, or person coming from US, both has to give GMAT so you can get a comparative idea rather than having ... Because pattern studies are different in different countries. So this is one parameter which is combining everyone and putting them in the same street, so that helps people, that helps candidates to be judged based on academic performances.

I think it's very, very important. I mean, yes, it is in your application process when people consider your GMAT. Yes, it is a part of a lot of different other factors. But having a GMAT, one, good GMAT would definitely get you into a very, very good school and two, just the process of how you go about solving the GMAT questions, sort of prepare you for the kind of analytic thinking that you need when you're doing the MBA. So, I think it is in both ways it is extremely important to do well in your GMAT and succeed.

The application process itself is very, very important. It is the important thing. Because, as an applicant, you are not known to the business school, right? So whatever the business school is trying to know about you as a candidate, is through the application process. Now, GMAT is one part of the application process, because what it basically does tell the institutors that you have that basic ability, basic analytical and verbal ability, that in you would be able to sail through such intensive program. Would be able to keep up with the base of the program and be competitive with other peers. But it is not just it, right? You cannot just have a good score in GMAT and be happy about the application process. Because it's much more than that. So after you've proved your, let's say, analytical abilities, then you have to tell them the kind of experience that you carry with yourself. And that you cannot show from your GMAT, but you have to mention the kind of leadership experiences that you have, or how you've grown, let's say, as a person when you were young, or how you've grown professionally. What kind of learning do you bring along and what kind of contributions you'd be able to make in the class.

I would say GMAT is the first and the foremost step of anyone who wants to pursue an MBA, that want an international MBA. But it was pretty important, because in terms of understanding what a person from an MBA is expected to learn in terms of mathematics or in terms of English comprehension, GMAT is a first step that someone has to conquer and achieve so that he takes the next step to do an MBA. So, GMAT is pretty important because when I was even doing the MBA program, a lot of mathematics and English that I actually learned during the GMAT, the GMAT preparation, helped me and it gave me a lot of help during the program as well. So in that terms, GMAT is not only about the exam, but the preparation for GMAT actually helps you through the process of MBA as well.

I think GMAT is definitely very important because, you know, if you have an exceptionally low GMAT score, might be that could be one of the criteria for you to not making into a ... That might be one of the criteria for a non-successful application. But having said that, even if you have a decent GMAT score, which means around 700 or anything above 680, I think you stand a good chance in applying, when you apply to good B-schools. And I think GMAT is definitely one of the criteria but when your profile is very, very strong and you have very good extracurricular or something exceptionally which you've done, that should not be a problem.

GMAT score alone, I would say is one of the most important factor. It test your analytical skills and based on the score itself is what most of the business schools form their first impression of you. So having a very respectable GMAT score is what that gets you to your dream business school. So I believe, yes, GMAT is very important.

GMAT is somewhat important, but it's not the key component. Of course you should have a competitive GMAT score, which is important to advance to that step, but then you should also not forget about investing in your social skills and also many of the other skills that you need.
---
How Did You Prepare for the GMAT™ Exam and What Recommendations Would You Have for Aspirants?
Full Transcript
Two things, stick to fundamentals and the second thing is practice and practice more. These are the two things which can really help anyone do to well in GMAT.

For GMAT, the total time I took to prepare was two and a half months. So, I started with my English and unlike others who told me like you are supposed to, so there are two practice exams for GMAT. So they asked me to give that exam, just to check where I was. Since I knew, I was out of study, touch of studies. So I didn't give that exam. Or, any. I started one month preparing just the english part. So that I get to some level. I wanted to know where, which level I was. After studying for one month. I was able to revise some basics. But, getting the strategy part was difficult. Which type of question should I do? Which type of question should I leave? It's very difficult to leave questions. To know which questions to leave. Because they save you seconds but at the end of that, that matters a lot. So for that it took me around four to five exams. One of the most difficult challenges is getting yourselves prepared for four and a half hours. To get the maximum efficiency, even after four hours. So that was the difficult part. English was, english, so for that, I started with logical, in logical I was 80 percent efficiency at the end of the day, which was good. For reading part. I started reading a lot. Rather than doing the question and answer. I just started reading, to increase my reading speed. Eventually, I was able to get a reading speed of around one or one and a half minutes. Where it was recommended around four minutes, three minutes sometimes. I had the time advantage that side. So, I was able to use my speed in this and apply to the other parts. Regarding the math's, math is compartively easy coming from engineering background. So it didn't took me much of the time. After like probably three exams, I was able to pinpoint that this topic I will be able to a question like maybe 20 percent right, maybe 80 percent right. So I was able to and accordingly I started improving, every week I used to improve like 20 to 30 marks and after two and a half months. I got a decent score 750.

For me, I started, when I was doing my GMAT as everybody who does, who plans to do an MBA, I was working. And, so I had to fit in time, like everyday I had to fit in like two to three hour so I could sit and prepare the questions. GMAT website was pretty helpful. Book that we get for GMAT, that is also pretty comprehensive. I didn't really look at three to four different other books. So, that was very important, and, but then I realized that, to really prepare well you need to take at least a month or two of leave, before you give the exams. So, that's what I did, so I was fortunate enough to have a pretty good boss too, who gave me a months leave. So I sat at home and prepared for that month, just for the exam.

I prepared it myself. I also took an online material, wherein they give you a login and you can access some content and you can prepare yourself. But, I did not really make use of that very much. So I would say that I prepared most of the GMAT part myself, I, lets say searched through different websites and there is one very prominent portal wherein different people who are preparing for GMAT, they come online and you have questions posted there and you practice them and you can also post your questions and understand. So, its a collaborative group so I think most of my preparation has been through the books referred by GMAT, the preparatory software that they offer, and also the portal that I'm talking about. My advice to other applicants is that, when we are on the other side as in when we are preparing for this exam, we give this exam too much importance, in terms of we think that this is make it or break it. But, and that itself, I think reduces your ability because we are in so much pressure when we, on that day we go and give that exam. I think all of us, individually can do much better than what we ultimately do, if we don not let the pressure build up on us. So, I think the idea is to just be clear on the basics and be comfortable, be confident of your abilities, keep practicing for approximately two months or so, and then give the exam. Just be relaxed about it. It's just one part of the application.

When I started preparing for the GMAT. It was the GMAT, official GMAT material just what really helped me. It was the official guide and there are additional books that the GMAT provides in terms of Maths and English. Those were the books I really relied on and the four GMAT tests that GMAT provides, those were the tests that actually give you the real picture of where you stand in a GMAT exam. And, I think that, it gives you a comprehensive picture of what the exam is and how you should actually approach the exam. Those were the materials that I used to prepare and that I think should be sufficient to help you clear the exam through.

I definitely do-did a lot of practice and I think, if a person wants to excel in GMAT exam. All, what is require is for her or him to do the mock test. I think that was one of the very useful think. I feel it helps you to, you know practice in a timely manner or timeframe manner, which is very very important for the exam, because the exam is so long that you get, you know fatigueness by the end of it. And, I definitely did a lot of practice, I did mock test and obviously before I started with all this, I made sure my concepts a very very clear. So, basically you have to do, maybe you know, two to three step preparation. Firstly, you need to make sure that your concepts are really clear, conceptually you are very, you are, you know, going in the right direction. Secondly, you need to start solving questions, firstly in the un-timed manner and then later on, you need to do the mock test which helps you to prepare yourself in a timely manner as per the exam. So I think these three steps, if somebody follows, it should be, the person should be able to ace GMAT.

I would not advice students to take my approach, for me because I prepare in very last minute, so I looked through past papers and I bought the official GMAT, GMAT guide and I looked through it for, maybe a few days before taking the exam. I have to admit that it is very bad approach, with proper preparation, I think I will be able to get a better score. So that I wouldn't really regret getting, I think getting a just pass score. So, do find the time to prepare. I think two months will be sufficient. And, do sufficient exercises so that you will not be taken aback when you take the exam.

My preparing was that I was practicing the two GMAT books. There were sample questions in there and most helpful for me was that I could work, that I bought one of the books that had a CD in it, so that I could actually do the simulation on the computer which was very close to the real, to the real thing and that was very very helpful for the end process.
---
What Were the Initiatives by JSEU and How Has This Assisted You?
Full Transcript
Since the day we got our offer letter JSEU started engaging us in terms of, before let's say a program started in July, approximately a month before that, we had a joint call wherein they made us familiar the kind of things that we can expect here in terms of our schedule, the kind of events that we will have to address too. They also let us know what should be there in our wardrobe before we even start and so that we are ready and when we are actually struggling through the intense program, we are not then, we are not spending time going and looking out for a dress that we would want to wear when we are meeting a very important employer. So they kept us engaged since the day we got to know that we would be a part of this journey, and since then they have arranged for a lot of networking events wherein we got a chance to meet the different employers and we also had a chance to go through a number of development programs, be it guest interview preparation, or interview preparation per se, so it's been quite engaging.

The JSEU is always a partner. They always help you and guide you and mentor you. But it's very similar to the real world, as in we, the students, have to look for ourselves. We have to fight for ourselves. The only way in which they really support us is by mentoring and by guiding us through the process. So personally, I had a very good experience because my counselor and Professor P, they really helped me and mentored me. When I had tough times, they did motivate me to get back up and start working again. So in that way, the JSEU helps and supports students in the process of getting an employment opportunity.
---
What Were Your Criteria for Shortlisting Business Schools?
Full Transcript
I had three basic criteria, one is, is the modules aligned with my career objectives? What is the return over investments on the business school? And the last but most important thing for any option to choose and go for is the brand value which is attached to me.

My criteria for shortlisting business schools was, one, what time, second was location, and third what is the cost of the program.

My criterion was, my first and foremost was that it had to be one of the top in the world. So I would not have compromised anything for that criteria. So that was my first initial criteria, get into the top 30. And then I wanted something that was more inclined towards finance. So that's what I'm interested in, and those courses were what I was interested in. So it had to be a finance school. So that, again, let me to the third point that the location I was going to be in had to be finance-focused as well. And that's basically what sort of fit the bill.

There were a few criteria, the first criteria would be the ranking of the program, the program content and its comprehensiveness in terms of what it provides to the student, what kind of value addition that it does. How was it aligned to my personal goals and my personal interests? And of course when it comes to financing the program, the affordability of the program as well. So these were some of the criteria that I was looking at when I was shortlisting business schools.

Definitely I was looking for the one year MBA program because I did not want to invest two years in school, that was my first and foremost criteria, then I was definitely looking at the Financial Times ranking, and then I went to the website of these schools and I browsed through their curriculum and their subject offering as well as how good or bad a school is with consulting. So I think these were the the three primary criteria and of course later on I got connected to the alumni, so I got a few insights from them as well. So all these were my criteria for shortlisting schools.

My main criteria was also the feedback that I received from people that already studied here. Before I started at Nanyang, before I applied here, I was also talking to alumni working at the same company that I'm working, and asked them what was their experience and would they do it again, and that was very helpful and insightful.
---
What Advice Would You Give to Prospects for Considering the NBS MBA?
Full Transcript
I would say just, have fun, definitely. It's a very, very short program. Of course everybody comes in with the idea of having a job, being in the rectories, getting a job in Singapore. All of that is extremely important things, but at the end of the day you've got to realize five years later when you look back you don't want to think of your MBA as one year spent just looking for a job. So, you have innumerable resources in your hand, you have the best professors of the world teaching you. So, just enjoy the classes, gain as much learning as you can, and do not forget to have fun. That's what you're going to be remembering after a while.

First, it'll be a good decision that you're going to pursue an MBA from the Nanyang MBA. Personally it was a very challenging year. It was a very enterprising year. It was a very memorable year. I will never regret the decision to do Nanyang MBA. I would also say this, when you enter MBA you should be bold, you should be courageous. You should have all the determination to complete through the process. And I'm pretty sure that you would never regret that decision in your life.

I'll say, know what you want because the MBA program is a program where you wouldn't see yourself turning back from it. Because it is very intensive and whilst you are in it you will know that the challenge and it comes with a certain amount of determination and perseverance. So, do know what you want. And do ask around and know that this MBA, it will get you what you want. So, knowing all of this will actually be very helpful, it gives you the extra motivation to complete the course and pass with flying colors.

One of the main advice I also give when someone contacts me and asking about the program, the MBA program, is that you should always ask yourself if it's the right thing. What are your ambitions for the future, what do you want to achieve for the MBA. And then also have a look on what kind of specializations you can get at the different business schools, and what would fit for you best.
---
During Your Studies What Were Some of the Challenges You Faced?
Full Transcript
Initially it had been some time since the last time I studied, so it was difficult, initially, grasping full time studies as compared to full time work environment. Then, after that once I had gotten started and everything, then it was difficult. I hadn't been in the habit of writing papers, for 10 pages, 20 pages, sometimes even 40 pages. So, it was difficult to get into that kind of a... Once you get used to it, it becomes easier every time.

I was in the school, I was part of the case competitions, I had done the assignments, I was doing an internship, and I was searching for jobs. So, handling everything and doing a good job at all of these was definitely challenging, I mean. Before joining an internship you feel like it's only eight hours and you'll have time before and after. But it really doesn't work that way. So, handling everything along with working in a proper office when doing my internship, handling all of those assignments together was definitely the most challenging.

MBA as a program itself is very challenging. It takes a lot of grit and determination to actually clear through the program. But one of the key challenges that I faced was the fact that in MBA it's all about pure learning. In every subject you need to sit with teams and work with teams. And an instance, when it came to subjects like financial accounting and management I found it very difficult to cope with it. So I had to work, and I had to put in a lot of effort backstage so that when it comes to team meetings, and when it comes to assignments that I could contribute a part to my classmates. This was very challenging, but the learning experience was absolutely wonderful.

I'm sure in the case of study, as I mentioned earlier, that I don't have a business background. I think that would be the toughest in terms of accounting, finance, these other topics that are actually quite hard to absorb in such a short period of time. I think academically that would be my biggest challenge.
---
How is the NBS MBA Preparing You for Your Career in the Future or to Help You Achieve Your Goals?
Full Transcript
First of all it provided me opportunity to work with different companies here in Singapore. And, they are project based and a lot of things. So, these are real life problems. So you get to know what is required in company, what is happening and these are global scenarios. Maybe one of them was in market entry operations, one of them was a internal difficulty for the declining sales, what to do now? So these are real life problems. So that way you can communicate and you are preparing yourself, because this is not just like a final deliverable. It's more about your studying effort, you can ask you professors who have experiences in this area. You can ask your classmates, again who have experiences is this area. So, that way you are able to get the better results.

In two aspects, I will say the first aspect is academic. I learn, I fulfill my goal to learn more about strategy, business level, corporate level, and what goes behind. How do you formulate the strategy, I think that alone is already very helpful. Secondly, why is, we deal with a lot of networking. So now you have a lot of friends with like minded people that, they will be helpful in terms of future growth and in term of having a wide network when, wherever you need any kind of assistance or advice. I think that alone is also very helpful.

The good thing about the Nanyang MBA was that additional to the very helpful core courses, there were also electives that reflected my interest. So, I was already before that very interest in change management and in the Nanyang MBA, I was also able to take additional courses that were for global management of human capital and also managing change in the workplace. So, this is also very well than forming my future career.
---
What Were Some of the Challenges You Faced When Applying?
Full Transcript
Challenges were not many. Since, it was easier to get information. Plus, NBS comes to India, in the MBA fair. So you can contact them and they are ready to meet you. Even before, after applying the program, and getting, before they interview and everything they come to India and meet you in person. So if you have any doubts you can ask them. If you want to know the program or there's something you have some, want to meet some seniors or something, you can contact them. After the program, the assigned counselor talks to you. So she guides you through the process. So whether it's an interview, when you have the interview, or who's gonna take your interview, these kind of things. So she guides you after getting the admission and everything even after that the counselors they can provide information regarding your scholarship and everything. They journey from the first step group after that so you are able to communicate even the people who have got through and they are themselves there so you can ask them questions without then having a reputation of questions again and again.

I applied for this program at the very last minute. My previous job as a project manager requires me 3 times, 3 month notification. So actually informed the admission team and they are very helpful. Willing to schedule interviews earlier and inform me of the results earlier. So give me enough time to inform my company that I will be leaving.
---
How Has the NBS Faculty Guided You?
Full Transcript
The faculty's role, there are two types. Firstly is the academic. For me, I don't have any business background so I am very thankful to have faculty that's very open to questions, even though mine will be less interesting than those with a business background. Secondly, they help us through drop finding, and any types of interviews, case studies, case interviews. Those are all very helpful and help us advance further in our career.

The faculty has been a very big help. So usually we get quite an advance some of the information already, we already get the outline of the course and that also whenever we have questions there's always someone that we can contact and quite quickly responds and are also quite flexible to help us.
---
Hear from More Real Students
Kyle Baron
Home: USA | Attending: CEIBS | Enroll year: MBA Class of 2014
---
Khiem Vu
Home: Vietnam | Attending: Chinese University of Hong Kong Business School | Enroll year: MBA Class of 2016 | Undergraduate degree: Foreign Languages & Literature | Previous industry: NGO

Consulting | Dream career: Entrepreneur
---
Atsushi Sugiyama
Home: Japan | Attending: Chinese University of Hong Kong Business School | Enroll year: MBA Class of 2016 | Undergraduate degree: Laws | Previous industry: Investment & Trading | Dream career: Entrepreneur (Family Business)
---
Jason Yeung
Home: Hong Kong | Attending: Chinese University of Hong Kong Business School | Enroll year: MBA Class of 2016 | Undergraduate degree: Accounting and Finance | Previous industry: Accounting | Dream career: Finance
---
Juan Alejandro Aboitiz
Home: Philippines | Attending: HKUST Business School | Enroll year: MBA Class of 2016 | Undergraduate degree: Accounting | Previous industry: Family Business | Dream career: CEO of Family Business
---
Sarah Ho
Home: Malaysia | Attending: HKUST Business School | Enroll year: MBA Class of 2016 | Undergraduate degree: Pharmacy | Previous industry: Pharmaceutical family business | Dream career: Pharmaceutical family business
---
Sharon Leung
Home: Singapore | Attending: HKUST Business School | Enroll year: MBA Class of 2016 | Undergraduate degree: Arts/Economics | Previous industry: Finance | Dream career: General Management
---
Timothy Edmunds
Home: Australia | Attending: HKUST Business School | Enroll year: MBA Class of 2016 | Undergraduate degree: Mechanical Engineering | Previous industry: Airport Operations | Dream career: Operational Turnarounds
---