Who In South Korea is Heading to Business School?
Who In South Korea is Heading to Business School?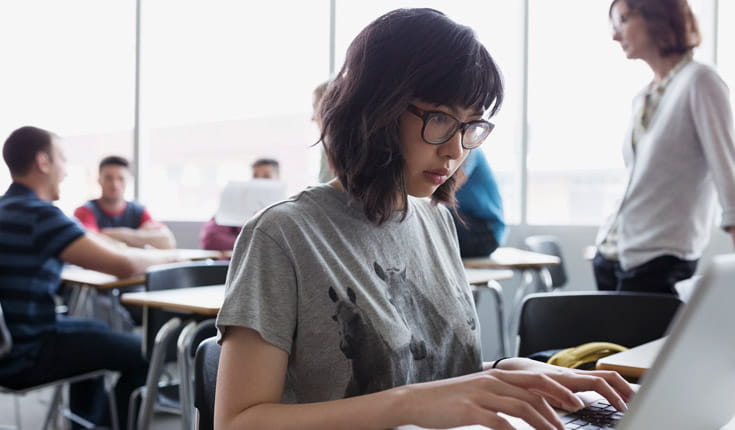 Business school is a signifcant step in any career. To learn more about who in South Korea has decided to take this step, explore the data below, or click here to view and download the full PDF infographic.
Over 7,000 South Korean residents took the GMAT exam, and half of this group was under the age of 30. Many residents would like to move into consulting or finance and accounting. Also, many are looking to move for their study, with nearly nine in ten looking to study internationally.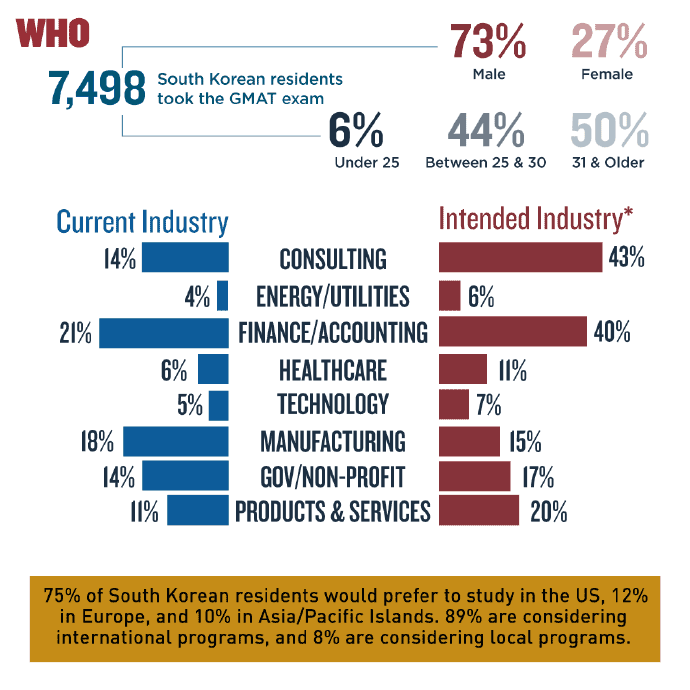 Most South Koreans are choosing to attend a full-time two-year MBA program for their study, but more than one-third are considering a specialized master's degree. We also saw the South Koreans see business school as a way to adjust their career path, with half of students saying they wanted to change careers with their degree.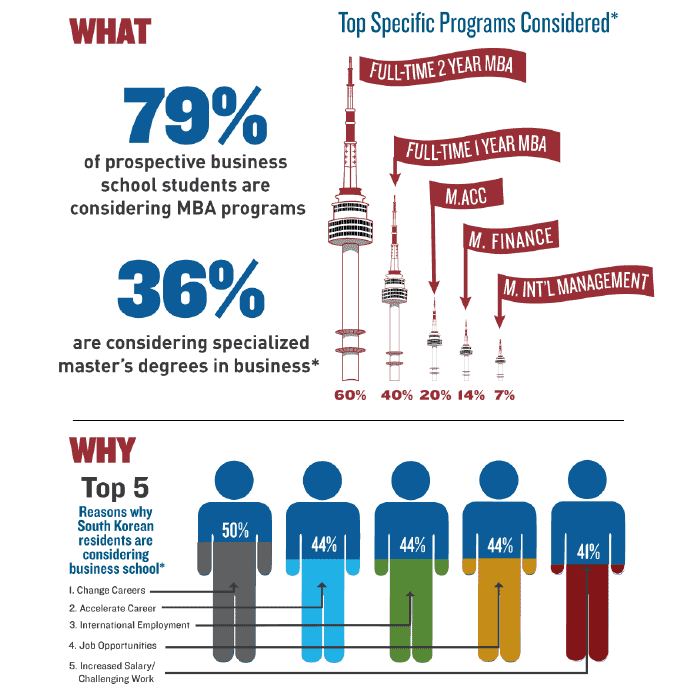 Paying for business school is an important factor to consider. Below is the breakdown of financing these students expected.