Should I Leave Home for My MBA?
Should I Leave Home for My MBA?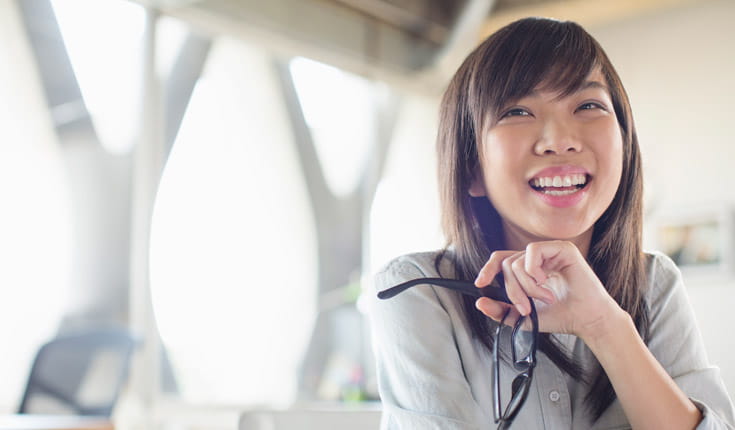 Are you considering going abroad for your MBA? Weigh the pros and cons to decide whether an international MBA is right for you.
We live in a global world. No matter where you grew up, or what career you see yourself in, the world is a much more interconnected place than it was 10 years ago. An MBA provides a strong foundation for gaining experience in today's global economy, whether you pursue your degree on campus, online or a combination thereof. For many students studying abroad and living in another country can offer a unique perspective that not only enhances your course of study but is also valued by employers.
It's always a good idea to evaluate the pros and the cons if you're considering a decision as important as international study.
Going global means more than a new place to live
In the Graduate Management Admission Council 2018 Alumni Perspectives Survey, recent alumni reported a number of benefits gained as a result of their international studies, including:
A globally oriented curriculum
Classmates with different perspectives
Opportunity to build a global network and diversify post-graduation job prospects
Faculty and advisors from diverse world regions
Co-curricular activities with an international focus
Combine these in-classroom opportunities with the life skills and cultural experiences you gain from living abroad, and you'll be better prepared to take on the challenges of today's global business landscape.
Prospective employers will notice
If pursing your graduate business degree in another country fits with your goals, you'll be sending a strong message to prospective employers about who you are. Your international experience demonstrates that you're:
Willing to take risks or push yourself out of your comfort zone
Able to work with colleagues from diverse backgrounds
Have had exposure to different perspectives and new ways of doing business
Your international MBA can help you stand out and affords you valuable resume experience even before you land your next position.
You may find a new home
The immigration, work permit, and visa rules for studying abroad vary from country to country, so be sure to do your homework on specific laws before making your decision. It's also important to stay informed on any changes to the policies while you're away.
You may also consider staying in your new country after graduation. Again, laws will vary by country for post-study work options, but if you secure a position with a local company, there are a variety of ways to extend your visa and open the possibility for permanent relocation.
Start building your network early
Studying abroad is not just about going to school, it's also a lifestyle change. Are you prepared to adjust to a new culture and language, at the same time you're adjusting to a new school?
If you've chosen to study internationally, you likely have an adventurous spirit. Remember, however, that in the beginning, you may be living alone in an unfamiliar place. Make sure you reach out to other students from your home country before you arrive to start building your local network. There may be clubs or affinity groups on campus that you can tap into.
Most schools have programs designed to assist students from other countries, including using social media to connect you with other international students, buddy programs and resources to help ensure you have a smooth transition. Your university will want to warmly welcome you and prepare you for success, so make sure you plug into resources, information and people who are there to help you. Whether it's the first time you're sick or you need some advice on navigating new territory, you'll be happy you already have connections to help ease the transition.
An international education is more than just studying abroad. It's the opportunity to open the doors to a new lifestyle, new ways of thinking, and most importantly, to gain a different perspective on how businesses operate around the world.
Want to learn more? Hear what other students have told us about their international experiences.