Seven Reasons to Consider India for Your MBA
Seven Reasons to Consider India for Your MBA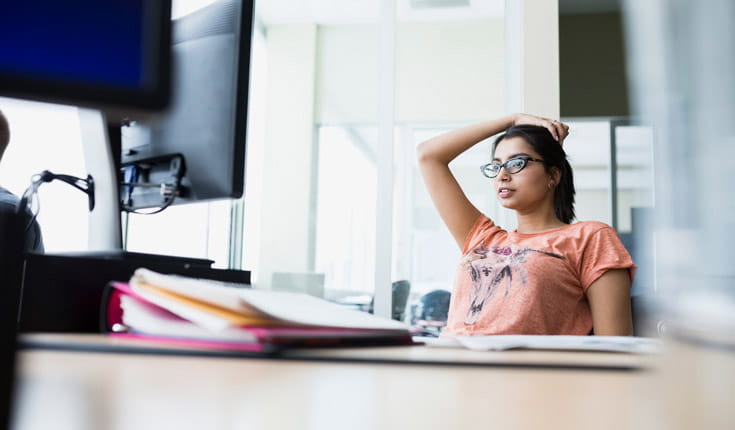 A recent GMAC survey indicates that India is the 5th most popular international study destination.
Rupesh Bisht is head of Marketing, PGP at the Indian School of Business.
Burgeoning economic powerhouse. South Asia's natural hegemon. Thriving start-up fraternity. The world's favorite tourist destination. Cultural hub.
With recent socio-economic and political developments, India is, once again, the cynosure of the world's eye. These are exciting times, full of the promise of opportunities and unprecedented growth. Can there be a better time to live and work in India, and be a part of the action?
A recent GMAC survey of prospective graduate management candidates indicates that India is their 5th most popular international study destination, following the US, United Kingdom, Canada, and France.1 Consider these key attractions that an MBA in India has to offer.
Quality of Education. The best MBA programs in India have strong associations with the world's top B-schools and are thoughtfully designed to create global business leaders. The one-year PGP at ISB, for instance, offers a cutting-edge curriculum that focuses, in equal parts, on research and practical industry application. We draw on our strong association with The Kellogg School of Management, The Wharton School of the University of Pennsylvania, The London Business School, The MIT Sloan School of Management and The Fletcher School of Law and Diplomacy at Tufts University to ensure that our curriculum remains globally relevant, contemporary, and innovative. To hone students' leadership skills and foster a hands-on spirit, many b-schools in India also let students independently run campus-based governance bodies, for-profit ventures, academic and interest-based clubs, and events/conferences.


World-class Infrastructure. B-schools in India have invested heavily in building infrastructure that meets (and often surpasses) students' learning needs. Through high-speed broadband connectivity, tele-presence, audio-visual and video-conferencing facilities, students can easily access information and interact with faculty or industry leaders across the globe. Indian b-schools also boast of a thriving social and cultural life outside of study. Sports arenas, fitness centres and gyms, coffee shops, swimming pools and more have become an integral part of b-school campuses. For instance, ISB's campuses in Hyderabad and Mohali offer all facilities required for an international residential business program. This includes student accommodation on campus with 24-hour security, multi-cuisine dining options and wellness and recreational centres.


Exciting Career Opportunities. As one of the fastest growing economies, India is expected to become one of the world's largest free markets by 2040. From established sectors like IT and BFSI to emerging ones like e-commerce, mobile, healthcare, non-profits or the social sector, there are myriad opportunities to be explored in India from a career standpoint. This is equally true for professionals who want to grow faster in their chosen field or switch to a new industry or role. Not only is the start-up scene looking very bright, many large global corporations also recruit regularly from Indian B-schools. An example of this is ISB's most recent placement statistics: 287 global companies came to campus for recruitment and made 987 job offers to students of ISB's class of 2015. These figures are significantly higher than those of previous years. To fuel our students' career growth, we have a dedicated Learning and Development team that conducts regular one-on-one interaction sessions, resume workshops, mock interviews and speaker sessions.


Positive Socio-economic Outlook. India's current GDP of $2 trillion is expected to triple in the next 5 years. With a healthy demand in consumer sectors, inflation under control, healthier government finances owing to improved tax collections, improving industrial output, the outlook for India seems quite bright. Add to that other factors such as a stable political outlook, good standard of living and early signs of increase in investment, and the optimism seems quite justified.


Cultural Exposure. Very little needs to be said about what India has to offer in terms of cultural exposure. The subcontinent is a melting pot of cultures, languages, religions, and practices, and studying in an Indian b-school is an excellent way of experiencing this mind-blowing diversity. Indian B-schools actively look for students with diverse profiles and personal/professional backgrounds, because this is the best way to ensure peer learning. At ISB, for instance, you will get to work alongside people from diverse backgrounds, from engineers and doctors to lawyers, accountants, entrepreneurs, and artists. It is also very likely that every fourth classmate of yours speaks a different language and comes from an entirely different cultural background


Return on Investment. This is a term that every student manager gets acquainted with in the early days of his/her MBA education. The question is, to put it colloquially, do I get bang for my buck? When it comes to doing an MBA in India, you almost certainly will! Low tuition fees, reasonable cost of living, and a competitive earning potential compared to counterparts in the USA or Europe, are all factors that make studying in an Indian B-school an attractive proposition.


Financial Assistance. Financial aid and scholarship options based on merit and need in India are wide ranging. ISB, for example, offers full tuition waivers amounting to $32,500 each to 16 candidates of non-Indian origin. Collaborating with AIESEC, we also offer two scholarships of over $15,000 to AIESEC alumni of non-Indian origin. These are awarded based on the candidates' professional background, leadership experience, merit, and reasons for choosing India as a study destination. To avail these scholarships, applicants will need to submit an essay along with their admission application. More details here.
---
[1] Source: GMAC (2015) mba.com Prospective Students Survey Report.