From Peru to the US: An MBA Journey
From Peru to the US: An MBA Journey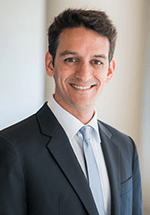 "A full-time MBA program provides time and opportunities to navigate your interests, discover new things, and expand your network."
Name: Rodrigo Errea
University: Massachusetts Institute of Technology
School/College: Sloan School of Business
Program: MBA
Undergraduate program: Universidad de Lima / University of Lima, Bachelor's degree in Industrial Engineering
Why did you pursue an MBA degree?
I decided to pursue an MBA for many reasons. First, I planned to decide what I truly wanted to do in the long run, and at business school, you get to experience and learn more about the different industries and functions you are most passionate about. Furthermore, I wished to become a better and more thoughtful leader by engaging in discussions about the purpose of businesses and management. Lastly, I wanted to meet interesting people and make new friends. A full-time MBA program provides time and opportunities to navigate your interests, discover new things, and expand your network.
Why did you choose to study in the US?
I chose to study in the US for both professional and personal reasons. First, it has some of the most prestigious universities in the world with top-notch faculty, classes, and networks. Moreover, most of them have a representation of over 50 countries which I thought was the best way to get to know the world in a single place. Finally, many of the companies I was most interested in were based in the US or had strong connections with schools there.
Did you consider other graduate business programs in other countries including your own?
I did research other schools offering 2-year full-time business programs in Europe and Latin America. However, because of the reasons mentioned before, I only applied to schools in the US.
How was the student visa process?
The student visa process was very straightforward and most schools' international student's office help with all the information you need. Nonetheless, I recommend prospective students to research and decide early on which visa (J1 or F1) best suits their plans. I also suggest to complete all the paperwork required by the school and to book the embassy interview in advance so that any mistakes can be corrected on time.
What resources did you use to research the application process and programs in the U.S.?
I researched the different programs and application processes through the schools' websites first. There I also found email addresses to contact students, as well as links to sign up for information sessions and events being held in my country. Finally, I took a couple of weeks off work to travel and visit schools. Most of them had well-structured visitor programs which consisted of information sessions, student chats, class visits, and other interesting events.
What was your biggest challenge as an international student? Biggest reward?
I think developing a strategy for recruiting (especially for a summer internship) was somewhat challenging as an international student. Some companies that I was interested in weren't clear whether they would hire international candidates for the summer, and it took some extra time and effort to find out. The career office, the clubs, and the school's alumni network had relevant resources that helped me better understand the opportunities, evaluate the alternatives and create a structured plan for recruiting.
On the other hand, my biggest reward was realizing that having worked outside the US was considered valuable and insightful for both class discussion and interviews. Professors, colleagues, and interviewers were genuinely interested in learning about the different ways people do business, address challenges, and socialize in other countries.
Did you take part in an internship or other experiential learning opportunities in the US as well? If so, how was your experience?
Yes, after my first year of business school I spent the summer working at Amazon as a Sr. Program Manager Intern. There I worked on an 11-week project that aimed to solve a real problem in the company's operations. The internship was designed to immerse us in the business' culture in various ways. The company assigned me a manager, a mentor, a buddy, and what they called a bar raiser. All of them had different roles that were complementary and essential for the project and for my adjustment to the firm. In addition, I attended trainings and events hosted by senior leaders that were offered exclusively for interns. I think the internship was a challenging, yet engaging and fruitful experience that highly contributed to my education and professional development.
What are your post-MBA ambitions?
The intersection of strategy and operational excellence with a focus on analytics and sustainability is what I'm most passionate about. I plan to work for fast-paced, consumer-oriented companies helping them design operational systems that add the most value to all customers, employees, and investors at the same time.