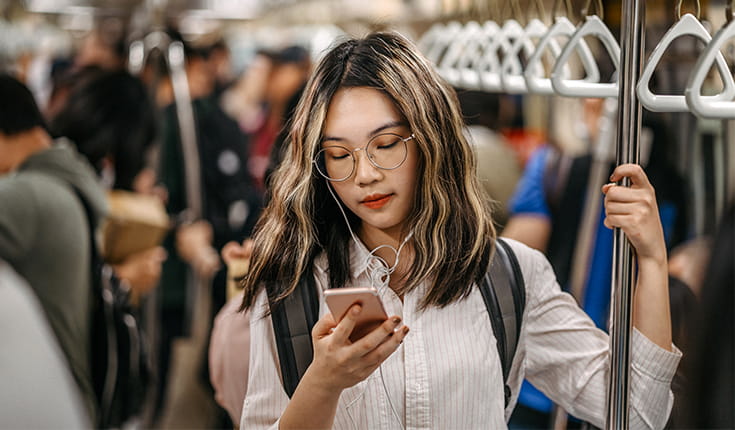 Studying abroad is a great opportunity to expand your network, explore a new culture, and discover top-ranked business schools outside of your home country. However, if you are planning on studying abroad, it pays to be prepared.
The UK is one of the most popular destinations for MBA and Master's students. The UK education system is frequently heralded as one of the best in the world, and many of its business schools are represented in the Financial Times' global MBA and Master's rankings.
There are also ample career opportunities in cities like London and Manchester, while the UK is also home to major companies like Barclays, Kier Group, and GlaxoSmithKline.
If you're wondering how to study in the UK, this guide will give you all the key information you need to know.
Why Study in the UK?
The UK is the second-most popular destination for MBA students, and is equally popular among Master's students. Between 2020 and 2021 there were just over 600,000 international students in the country: but why do so many students flock to the UK for their studies?
Firstly, the UK's education system is highly regarded; US News & World ranked the UK the second-best country in the world for the quality of its education. If you're looking for a place to study a rigorous business course, then the UK is it.
Students are also attracted to the diversity of life in the UK. The country has a rich history and many different cultures call it home, making for a rewarding study abroad experience where you'll learn not just about British culture but also meet people from all over the world.
Finally, the UK is a compact country, making travelling while you study easy. As an international student in the UK, it's possible to experience life in a big city like London as well and unwind in picturesque countryside.
Top Business Schools in the UK
As we've already mentioned, the UK's education system is regarded as one of the best in the world, and even more so when it comes to business education.
The UK is home to a number of top-ranked business schools including London Business School, the University of Oxford's Saïd Business School, Cambridge Judge Business School, Imperial College Business School, and Alliance Manchester Business School (the Financial Times ranks the MBAs from all five of these schools in the top-50 programs in the world).
Studying business in the UK also gives you a chance to practice your English language skills, which will be all-important if you're aiming to have a career in international business in the future.
Finally, you'll also find plenty of job opportunities available in the UK. It is the world's fifth-largest economy, with many business graduates finding employment in the services, aerospace, or insurance industries. In the capital, there are also significant opportunities in finance: London is the world's second-biggest financial center after New York.
How to Apply to Study in the UK
The applications process for business schools in the UK is very similar to other countries. For example, many business programs in the UK accept the GMAT, which is a key step in applying for an MBA program.
For undergraduate courses, international students can apply to study in the UK through UCAS (Universities and Colleges Admissions Service). For master's and MBA programs, you'll apply directly through the university or business school.
The university or business school will require specific documents from you in order to process your application. This will usually include a personal statement, transcripts from your previous study, and two professional references. If English isn't your first language, you will also have to take an English language exam such as TOEFL or IELTS.
All international students also have to apply for a UK student visa. This costs £363, or £490 if you are switching from your current UK visa to a student visa. To apply, you need to have already been offered a place on a UK course, have enough money to support yourself during your stay, and can prove you have a good knowledge of the English language.
You can apply for a UK student visa from six months before the start of your course, or three months if you're already living in the UK. The student visa allows you to stay in the UK for up to five years, after which you can switch to a graduate visa.
How Much Does it Cost to Study in the UK?
While costs will differ depending on where in the UK you choose to study, overall the cost of living in the UK is very reasonable. It ranks 33rd out of 135 countries for its cost of living, and it is less expensive than nearby European countries like France, Ireland, and the Netherlands.
Naturally, studying in a large city will come with higher costs than in a smaller town, though even London does not stray into the top ten most expensive cities in the world. Still, rent will vary considerably depending on whether you're living in the south or north of Britain, or in Northern Ireland.
To give you an idea of the cost of living as an international student in the UK, here are some approximate monthly costs for everyday items and bills.
Rent: £400-£900
Monthly groceries: £101
Transport: £34
Going out: £47
Restaurant meal: £13
Gym membership: £30
Data gathered from savethestudent.org and numbeo.com
UK Scholarships and Loans
As an international student wondering how to study abroad in the United Kingdom, your first thought is probably going to be paying for your studies. Average tuition fees for international students on an undergraduate program in the UK are approximately £10,000-£20,000 per year (remember that most undergraduate programs are three years).
For postgraduate courses like a business master's, tuition fees average £16,000-£18,000 per year. Fees for MBAs are much higher, hovering at around £50,000 per year.
However, fees will differ depending on the business school you study at. As an example, a master's program at Bayes Business School costs £31,000, while a similar program at the London School of Economics and Political Science costs £40,000.
If you've found your ideal program but can't afford the cost, don't panic: there are scholarships available for international students studying in the United Kingdom. Many of these are offered by large organizations, such as the Chevening Scholarship, and may have stipulations as to the country you come from or course you plan to study. For example, GREAT scholarships are available to students from a range of countries including China, Sri Lanka, and Vietnam.
Unfortunately, international students are not eligible for governmental student loans to study in the UK. However, there are options available from companies like Future Finance. Additionally, your university or business school may have some financial assistance available, so it's always worth checking their website or speaking to their international students office.