How to Study Abroad in Spain
How to Study Abroad in Spain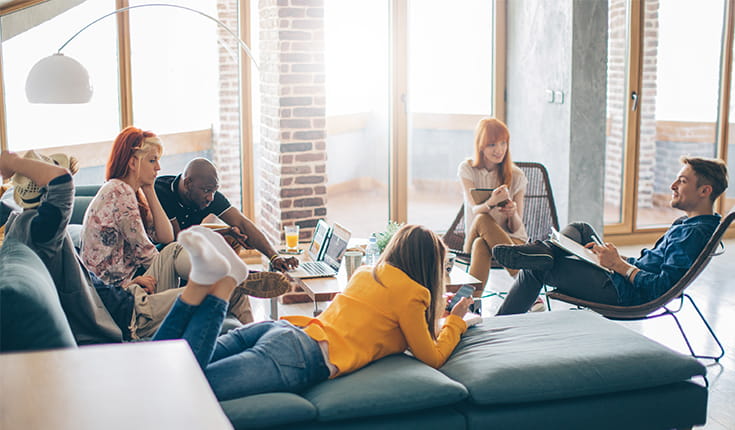 When choosing a study abroad destination, you'll probably be thinking primarily of which business school you want to study at. A top-ranked business school will give you a head start in your career with networking and job opportunities, making this one of the biggest decisions you'll ever make.
However, there's more to studying abroad than your business school. You're going to be living abroad for one or two years, meaning you should also be thinking about all of that time you'll spend outside of classes.
Spain is an ideal destination if you're looking to blend a relaxed lifestyle with an intensive business program. Not only are lively cities like Madrid and Barcelona home to some of Europe's best business schools, but you'll also spend time soaking up the incredible food, culture, and history.
If you're wondering how to study abroad in Spain, this guide has been made for you. We'll review the best places to study in Spain, details of Spanish student visas, and Spanish scholarships, so you'll be prepared for your time abroad.
Why study abroad in Spain?
There's a reason that more than 82 million people visit Spain every year (the second-most visited country in Europe). The country is world-renowned for its gastronomy, weather, and vibrant culture, and there are plenty of ways to fill your free time during your study abroad experience.
Many international students in Spain come to learn or study the language, which is one of the most spoken in the world. Learning Spanish connects you with 534 million speakers across the world in Europe, Latin America, and the US.
However, Spain is also an attractive study abroad destination thanks to its low cost of living and quality of life. In Barcelona, for example, you can take a break from studying to relax on the beach, while in Madrid there are plenty of cultural sights to see including the Museo Nacional del Prado and the Royal Palace and Gardens.
Studying business in Spain
It's not just the sunny lifestyle and incredible cultural sights that people flock to Spain for. It's also an ideal place in Europe to study business, especially if you're looking at attending a top-ranked business school.
One of the best places to study in Spain is thus Madrid, where many of Spain's best business schools are located. Globally, IE Business School ranks 13th for its Master in Management program and 40th for its MBA program. Meanwhile, the international business school ESCP also has a campus in Madrid.
The capital is also an ideal place to start your career after business school. It is the major financial center of Spain and also has large IT, energy, and life sciences industries.
Barcelona is an equally exciting business school destination, home to ESADE Business School and IESE Business School, both of which have MBA programs that rank in the top-40 in the world. The city also has a growing startup ecosystem, ranking fifth in the world for its potential to be a world-renowned startup destination.
How to apply to study abroad in Spain
As in other European countries, if you want to study abroad in Spain at a postgraduate level you'll apply directly through your chosen business school or university. However, EU students who want to study for a bachelor's degree in business will have to apply through the Spanish National University for Distance Education (SNUDE), a universal form for all Spanish universities. If you're not from the EU, you'll have to begin your undergraduate application with the Spanish Embassy in your country.
For postgraduate applications, your business school or university will likely ask for specific documents, such as your university diploma, academic transcript, two professional recommendations, a CV, and a copy of your passport. For most master's and MBA programs at a business school, you'll also have to submit a GMAT score with your application. The GMAT can be taken online or at a global testing center.
If you're a non-native English speaker, universities will likely ask for proof that you have sufficient English language skills. The most commonly accepted English language exams are the TOEFL, IELTS, and Cambridge certificates.
After you've been accepted to a Spanish university or business school, you can apply for your Spanish student visa – remember, EU citizens will be exempt from the visa requirement. Most likely, you'll be applying for the Long-Term Student Visa, which allows you to stay in Spain for more than six months to study.
To apply for your Spanish student visa, you'll need a completed Schengen Visa application form, passport, ID card, current student ID, your letter of acceptance, confirmation of health insurance, and proof that you have sufficient funds to cover your stay. The application costs €60, and you should apply two to three months before you arrive in Spain.
Cost of living
If you're wondering how to study abroad in Spain on a budget, then there's no reason to be worried. The country is one of the cheapest in Europe when it comes to the cost of living, and you could spend just €1,000 per month on all living costs.
As with most other countries in the world, you'll spend more living in a big city than you would in a smaller town. For example, Barcelona is known as the most expensive city in Spain, where private rent could easily top €700-€1,000, while Madrid can also be equally expensive. However, many of Spain's best business schools are located in these cities, so you may have to weigh the choice of spending less or attending a top-ranked business school.
Renting a room in student residence halls can keep costs down, as can buying food rather than eating out. International students are also required to take out health insurance during their stay, which may cost between €70 and €180 per year.
Rent: €400-€1,000
Groceries: €200
Transport: €42
Restaurant meal: €10
Gym membership: €37
Data gathered from numbeo.com, mastersportal.com
Spanish scholarships and loans
As well as being a reasonably cheap place to live, Spain also has highly affordable tuition fees for business study. A bachelor's or master's degree could cost between €10,000 and €35,000 per year, while an MBA is usually higher, at around €70,000 per year. However, these fees are less than for comparative courses in the UK or US.
Most business schools and universities will offer scholarships to international students. These will usually come with stipulations, for example, that you hold a certain nationality or are studying a certain program. However, they may not always be full scholarships, so check the details carefully.
Other European organizations also offer Spanish scholarships to international students and may be worth checking if you fail to receive a scholarship from your university or business school.
Remember, a Long-Term Student Visa also allows you to work part-time during your studies for a maximum of 20 hours per week, which could be an option if you're struggling financially during your studies. Alternatively, some companies offer loans to international students without a co-signer, such as Prodigy Finance. However, you should check requirements and details for these loans carefully.