How to Find an International MBA Program That's Right for You
How to Find an International MBA Program That's Right for You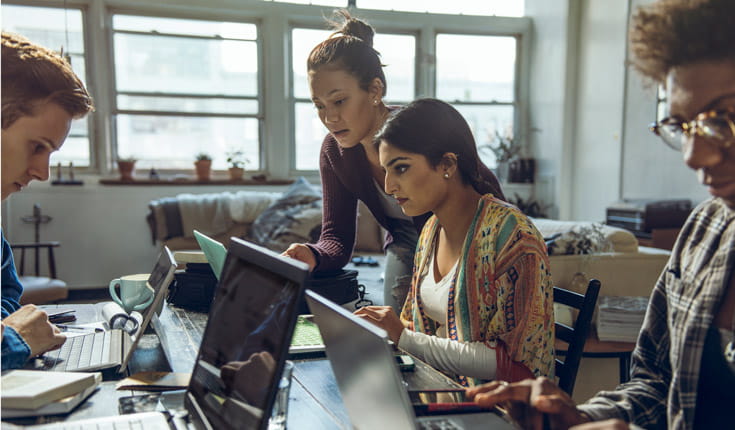 In today's global economy, international business experience is in high demand.
If you have aspirations of working for a global corporation or want to expand your career focus beyond domestic boundaries, an international MBA is a worthwhile investment that equips you with the training, networking, and job opportunities you need to advance.
However, once you start looking into international MBA options, it can be overwhelming. As you begin researching, figure out what you want to get out of a program. To narrow down the options and find the best overseas program for you, here are questions to ask yourself:
Which country or countries are you interested in?
Choosing the country where you'll pursue your degree is a big decision. Not only should you enjoy where you'll be living, but your decision will also impact your opportunities during and after school. To help you decide on a country for your MBA program, consider the following:
Do you speak a foreign language? If you're fluent in a foreign language, you're probably considering programs in countries that speak that language. If you're not, you should be. Speaking the country's native language can make you a more competitive applicant, and it can give you a leg up both inside and outside of the classroom. When looking into programs, make sure you're clear on language requirements, as some international programs require proficiency in a second language for admission.
Where are the top programs for your area of interest? Just as you would research domestic MBA programs, check out international program rankings for your specific area of interest. If you're interested in finance, for example, London is a leading global financial center with top-tier MBA programs.
Are career opportunities abundant? Assess the long-term career prospects and job economies in your countries of interest. If you want to work in a specific industry, or even for a particular company, look into opportunities for practical experiences, such as internships, that you can take on while in school. This hands-on experience can directly influence your job opportunities when you graduate.
These considerations can help you understand how your degree will translate into real-world opportunities and can help you find a program that aligns with your career goals.
What are your top priorities for a program?
While location is a major component in deciding on an international program, it may not be your top priority. When weighing your options, understand what's most important to you, as this will help to refine your search. Some deciding factors may include:
Affordability. If you're like most people, you'll need to control living expenses while in school. As you evaluate tuition rates and funding options, don't forget to compare the cost of living for different program locations.
Accelerated tracks. Many European schools have one-year MBA programs. If you're planning to be a full-time student, accelerated tracks can be an attractive option, as it means less time away from the workforce (and a regular salary).
Job opportunities. Understandably, you want to know how your choice will impact job opportunities once you graduate. One helpful way to gauge this is to look at a school's internship programs and careers of their alumni. Or if you already have connections in your area of interest, tap into your network to inquire about potential job opportunities.
Check into requirements
Once you've narrowed down your options, start looking into application requirements! Use our interactive tool to find out which application materials are most important in admission decisions for global MBA programs.