Four Exciting Fields GMAT Test Takers Can Work in After Business School in Germany
Four Exciting Fields for GMAT Test Takers in Germany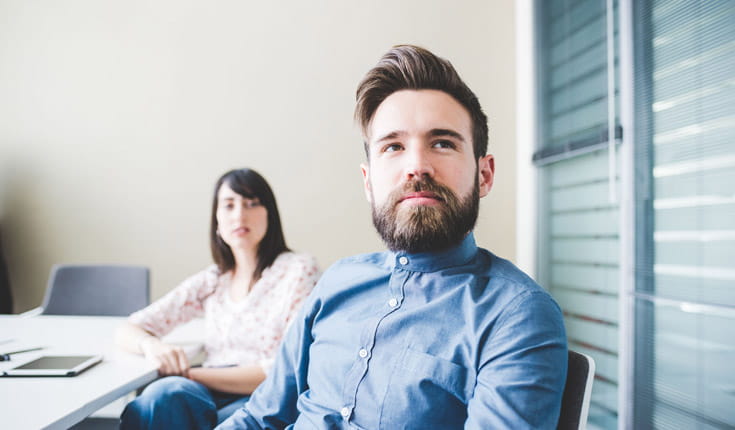 Germany has the fourth-largest economy in the world, with a nominal GDP of nearly four trillion dollars. This economic prosperity is bolstered by investment in research and development, world-renowned high-quality manufacturing, a strong foundation of small and medium-sized businesses, and an openness to entrepreneurs.
Because of how lucrative and innovative the German economy is, it is an excellent place for business school graduates. After pursuing an MBA or business master's program, professionals can take advantage of the opportunities Germany has to offer by entering one of its many creative and successful industries. Here are four different sectors that present great opportunities for business school graduates.
Germany has the largest automotive industry in Europe
The automotive industry is the backbone of the German economy. Volkswagen, Mercedes-Benz, BMW, and Audi are all internationally recognized and acclaimed for their quality. In recent years, German producers have also become renowned for their high-tech automotive products, including autonomous driving technologies.
What's more, the German auto industry is growing exponentially, accounting for 60 percent of Europe's total research and development growth. This makes it a lucrative space for business school graduates who can access high-level executive opportunities in sales, marketing, the supply chain, finance, and many other areas.
After you study business in Germany, you could find yourself in a position developing and implementing branding strategies, raising capital for new products, or making the supply chain more efficient for top German auto companies. Some programs, such as the MBA Plus degree option at the EBS Universität, even offer students the option to specialize in and focus on the automotive industry, among several other options.
Mechanical and plant engineering is Germany's largest employer
The mechanical and plant engineering sector is Germany's largest employer. With over 6,400 companies employing more than a million workers, this industry is an important driver for the economy's growth.
It's also where a tenth of the national expenditure on research and development is allocated. With the development of digital technologies such as 3D printing and building information modeling software, this industry is a hotbed of economic and creative progressiveness.
Thousands of small or mid-size businesses make up the foundation of these industries, with larger corporate groups coexisting alongside them. The openness towards smaller businesses provides many opportunities for entrepreneurs, too, making it a great area for a business school graduate looking to strike out on their own. There are also many positions available in marketing, finance, or supply chain management.
Interested in getting into a new industry? Find out Three Ways Going to Business School Will Help You Switch Careers.
Enter the finance and insurance industry after you study business in Germany
Aided by an excellent infrastructure and well-educated professionals, the finance and insurance sector in one of Germany's fastest-growing industries. This is due to the location of the European Central Bank in Frankfurt and the fact that German financial institutions can do business anywhere in the European Union.
This development is aided by the explosion of the insurance technology industry. Germany is a global hub for insurance technology firms due to a bustling start-up culture developing artificial intelligence, machine learning, and blockchain solutions.
A degree at a top German school, such as a Master of Finance from the Frankfurt School of Finance & Management or the Otto Beisheim School of Management could give graduates the versatile skill set to help businesses navigate this exciting intersection between finance and technology. Choosing to sit for the GMAT exam in Germany will also allow test takers the opportunity to develop the critical thinking and analytical skills to succeed in this rapidly evolving environment.
The world-leading chemicals and pharmaceuticals industry
Germany is known worldwide for their chemical and pharmaceutical production. The country has the number one chemicals industry in Europe and is the international leader in exports.
Much of this work is housed in Cologne's "Chemical Belt" or in other chemical parks around the country. These dedicated spaces are part of what makes Germany's chemical sector unique. They offer state-of-the-art conditions for international investors, increasing effectiveness by splitting cost and overhead. The parks are connected to important European shipment centers and served by excellent logistics networks.
Investments in this industry are always healthy, and it is further supported by Germany's significant research and development spending. This has placed the country as the world's second-largest market for biopharmaceuticals. Business school graduates can expect to find opportunities in marketing, the supply chain, finance, or mergers and acquisitions.
A graduate business degree can help you tap into these numerous opportunities and pave the way for future career growth. The first step is preparing for and completing the GMAT as part of your application process.
Interested in working towards business school entrance in Germany?
Finding the program best suited to your goals and needs will help you advance your career in your field of choice. Learn more about the many different types of graduate management education you can choose from. You can also use our Program Finder to find the best fit for your career.