Booming Demand for European Business Masters Programs
Booming Demand for European Business Masters Programs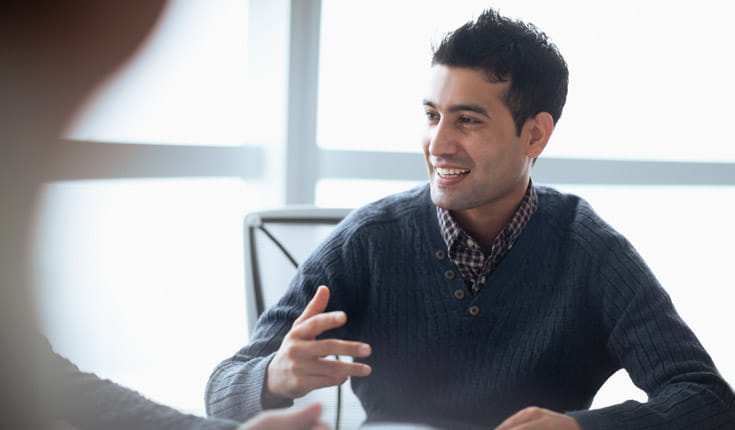 Applications to European business masters programs are booming—that's according to the latest Application Trends Survey Report released by the Graduate Management Admission Council (GMAC).
The vast majority of European business schools (79%) reported increases in applications to their masters programs in 2020 and more than half reported a significant increase of over 20%.
84% of European Master in Management programs and 90% of Master in Finance programs reported application growth, up from 36% and 42% respectively in 2019 and setting record highs for recent years.
Increasing demand for European masters programs accompanies an overall increase in applications to business schools in Europe and globally amid the COVID-19 pandemic, with significant demand from domestic candidates.
Applications to top European business schools
The big-name European masters programs all saw application increases.
London Business School saw a 40% application increase for its masters programs. Applications to Rotterdam School of Management (RSM) also increased by 40% to over 3,200 applications, excluding additional applications from RSM undergraduate students.
Why are applications increasing?
With strict visa rules and the anti-immigration policies of the Trump administration, the United States has become less attractive to internationals, pushing more people to consider pursuing business masters programs in Europe in recent years.
European masters programs also lead the rankings tables and are more established than their counterparts in Asia or North America, where the MBA is still the most prevalent graduate management degree.
Yet a number of additional factors have come into play in 2020:
COVID-19 Impact
The coronavirus pandemic, and its impact on the global economy and jobs market, is the most obvious change.
"When there's a recession, lots of people want to upskill. They know job markets are very competitive, so they want the best competitive advantage going into recruiting season," explains Stephanie Thrane, recruitment & admissions director at London Business School.
Veronica Sullo, international recruitment coordinator at Bocconi University, speaking on another BusinessBecause panel on the impact of COVID-19, says students tend to turn to education in times of recession and uncertainty.
Bocconi saw a strong increase in applications to its two-year masters programs in 2020. "Because the jobs market is a bit tricky right now, students are taking two years to make sure they acquire new knowledge and skills that companies in the future will appreciate," Veronica says.
IESE Business School received the majority of applications to its Master in Management in the later application rounds, after the coronavirus outbreak.
"We took advantage of COVID, extending our deadlines to allow applicants to apply to the MiM until the end of the summer," explains fellow COVID-19 panel speaker Tomofumi Nishida, associate director for MiM and MBA admissions at IESE.
Domestic interest
Shani Pearson, who heads up international recruitment at BI Norwegian Business School, says more domestic undergraduate students decided to stay on for a master's degree this year, while many Norwegians returned to Norway from abroad for BI's masters programs.
Hannah Page, admissions manager at WHU Otto Beisheim School of Management in Germany, saw a similar trend.
"A lot of bachelor's students who had planned on international travel or internships in Asia or the US stayed in Germany," she says. "Often, they would go on and do a master's program somewhere else, but with international travel more difficult, we saw a big increase in undergraduate students staying on."
The pandemic made local European candidates less likely to uproot and study internationally. COVID-19's impact, says Amy Janssen-Brennan, assistant director for recruitment and admissions at RSM, caused popular alternatives like taking a gap year or doing an internship to become less attractive.
"Continuing to study or doing a second master was a safer alternative and students hope that when they complete their studies the world will have returned to normal."
Brexit
The combined impact of COVID and Brexit on applications to business schools is what Leon Laulusa, dean for academic affairs and international relations at ESCP Business School, calls the "Brovid" situation.
Since Brexit increased uncertainty around job opportunities in the UK for internationals, candidates from India and China, who may have traditionally considered programs in the UK, have been drawn to master's degrees in mainland Europe instead.
BI saw increases in applications from China, India, Mexico, Germany, and the US. The Norwegian government opened its borders to full-time international students in July allowing them to join in-person classes starting in August.
Hannah Page, from WHU, says she's seen more candidates choose Frankfurt over London because companies and banks have moved their offices there. WHU is based an hour's drive from Frankfurt.
"A lot of people who would usually come to Europe and go the UK, look at what else is out there and see Germany," she says.
Brand power
UK schools with strong brand reputations continue to attract applications regardless. Imperial College Business School saw significant growth in applications to its masters programs in 2020, particularly its business analytics and fintech programs.
Amy Duckworth, director of admissions at Imperial, says the school's strong reputation in technology, innovation, and the STEM fields, as well as its position in the rankings, contributed to its success.
Anne-Flore Maman Larraufie, academic director for advanced masters in strategy and management at ESSEC, puts the school's huge growth in applications partly down to its reputation for innovation.
"We're advanced in terms of the experience we can provide for our students and innovation is in our DNA. When the pandemic started, the school got prepared to switch online, so when it came to March, all our professors knew what to do; it was really a natural process."
ESSEC also allowed candidates who couldn't take the GMAT due to test center closures to take an alternative admission exam designed by the school.
While 2020 has been a disruptive year for business school candidates, European business masters programs continue to offer students transformative experiences, access to the top employers, and rigorous training for future management roles.
INSEAD welcomed its first Master in Management cohort in fall 2020 and expects to increase its class size next year.
"By all means, 2020 was unlike any other previous year," says Virginie Fougea, INSEAD's global director of admissions. "But, despite the uncertainty, applicants are still considering investing in their education."
Want to learn more about pursuing a business master's degree? Learn more below:
LEARN MORE
---
This article was originally published on BusinessBecause.

Whether you're considering an MBA, EMBA, or Master's program, read more content like this and get practical resources to help your business school application on BusinessBecause.