7 GMAT-Accepting MBA & Business Master's Programs in China
7 GMAT-Accepting MBA & Business Master's Programs in China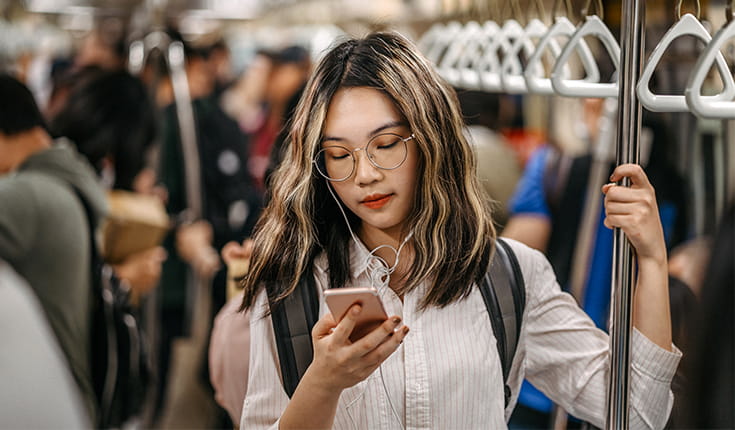 The GMAT™ exam is the most widely used exam for admission to business schools. Of the 9 in 10 applicants to top 100 ranked MBA programs who applied with an admissions test score, 7 in 10 used the GMAT exam.
As a Chinese business school applicant, taking the GMAT exam and earning your best score can demonstrate to some of the most competitive programs in China that you have the skill and determination to be successful in their classrooms, as well as top programs abroad.
If that sounds like you, a Sino-International MBA program may be a great fit for your goals. These Chinese MBA and business master's programs are taught in collaboration with business schools in countries like the United States and United Kingdom and accept the GMAT as an entrance exam.
Not only will you find it easy to apply to these international programs with your GMAT score, but you'll also discover other benefits like more opportunities to network internationally and access to global employers.
Here's some of the top Sino-International programs you can apply to with the GMAT, listed in no particular order:
Tsinghua-CUHK MBA in Finance
The MBA in Finance from Tsinghua University and the Chinese University of Hong Kong offers students a deep dive into the finance industry in China, as well as granting students access to the alumni networks of two of the biggest business schools in Asia.
Peking University-UCL MBA
Students in this program will be based in Beijing, but can opt to study at UCL in London for some of their modules. The Peking University-UCL MBA covers general business, with additional electives specializing in business in China.
Fudan University-University of Hong Kong IMBA
This two-year MBA program is based on Fudan University's campus in Shanghai, but students can take electives in Hong Kong as well. While the Fudan University-University of Hong Kong IMBA program broadly covers global business, students can opt for electives focused on the Chinese market and innovative topics like digital marketing and blockchain.
Shanghai Jiao Tong University-UBC Sauder School of Business IMBA
This part-time MBA program is ideal for students who are looking to get a global outlook without the commitment of a full-time program. The Shanghai Jiao Tong University-UBC Sauder School of Business IMBA course consists of 20 months of weekend classes in Shanghai once a month plus two weeks at the University of British Columbia's Vancouver campus.
CEIBS MBA
One of a few Chinese business schools to accept the GMAT™ exam, the China Europe International Business School (CEIBS), was the first mainland Chinese business school to be accredited by both EQUIS and AACSB. The CEIBS MBA is China-focused with a global perspective too, and two-thirds of the school's faculty hail from outside China.
NYU Shanghai MS in Quantitative Finance & MS in Data Analytics and Business Computing
China's first Sino-US research university, NYU Shanghai is a branch of New York University with a focus on global learning with a Chinese focus. The MS in Data Analytics and Business Computing and NYU Shanghai MS in Quantitative Finance are both taught with NYU's Stern School of Business, and begin with summer teaching in New York followed by two terms in Shanghai.
Chinese University of Hong Kong, Shenzhen Master Programs
CUHK's School of Management and Economics benefits from a strategic location in Shenzhen, a leading financial and business center. The school's Shenzhen-based master's programs include degrees in Finance, Economics, Accounting, and Data Science, which can all be taken either full-time or part-time.
Applying to a Sino-International MBA program begins with GMAT prep
Get your free GMAT™ Official Starter Kit + Practice Exams 1 & 2, which includes a sampler of 90 past exam questions and the first two full-length GMAT™ practice exams that match the real exam format, increase in difficulty, and help you manage your pacing.