What Is The Value Of An International MBA Degree In China?
What Is The Value Of An International MBA Degree In China?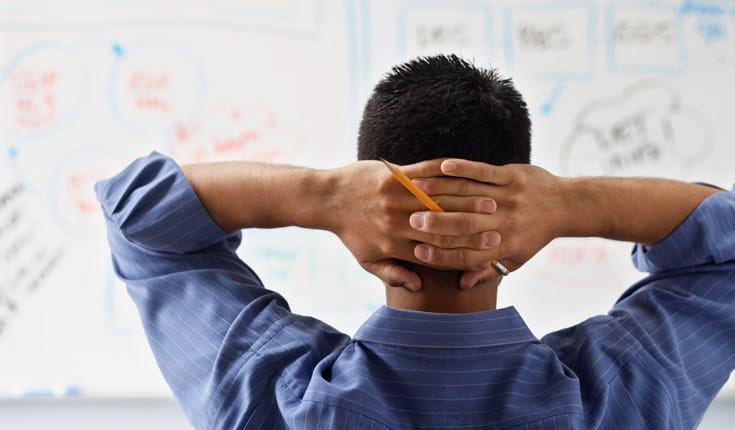 China's growth over the last few decades has coincided with an explosion in business opportunities and Chinese companies dominating in their respective industries.
At the tail end of 2020, there were nearly 120 Chinese Unicorns—privately held startup companies valued at over $1 billion. Tech giants Tencent, Alibaba, and JD.com are household names in China too.
So, if you're a Chinese candidate, why study an MBA internationally when business is booming at home?
Obtain a global mindset
For Elaine Chow, an MBA graduate from the University of Cambridge's Judge Business School, an international MBA equipped her with the knowledge to showcase China on the global stage. Elaine works as director of brand strategy for RADII, a publication that aims to take China's emerging creatives and showcase them to countries outside of China.
"There's a definite benefit of having an international perspective," she says, "one that is helpful for China as it moves forward in the world."
Globalization is also the future, thinks Ling Lei, a 2018 MBA graduate from Oxford University's Saïd Business School, which enhances the value of an international MBA. Ling works as the head of the MCA omnichannel innovation project at JD.com, the Chinese ecommerce giant.
"As China becomes stronger and stronger a lot of Chinese companies will globalize, so international talent will become very popular," he believes.
Expand your network
An international MBA offers you the chance to not just build your network with professionals from different industries, but from a wealth of countries too.
The most diverse MBA programs in the world, according to the Financial Times Global MBA Ranking, are based in Europe.
IMD Business School in Switzerland has a classroom made up of 99% international students. So too does Rotterdam School of Management. Esade Business School in Barcelona has an MBA classroom that consists of 98% internationals, as does the UK's Lancaster University Management School.
Develop your cross-cultural understanding
Han Gao, a 2020 MBA graduate from HEC Paris who is currently part of Johnson & Johnson's Experienced Human Resources Leadership Development Program in Shanghai, says that studying and learning alongside an international cohort developed his understanding of intercultural management.
"It's an opportunity to not just learn in the classroom but to also visit companies and do internships in the summer," he adds. He spent his summer working for a digital startup, as well as L'Oréal.
"The networking empowered me a lot," he says. "The cross-cultural experience makes you think more inclusively and be more open minded."
Ethan Wang, a 2019 graduate from the Daytime MBA at Duke University's Fuqua School of Business, adds that being surrounded by talented peers with diversified and extensive backgrounds is invaluable.
"The main benefits were not coming directly from the courses themselves, but rather interacting with passionate people. I firmly believe that these memories will remain for a long time in my mind."
Earn a prestigious education
Mandy Mei, a current student on Fuqua's Daytime MBA, says an MBA from the US will allow her to advance her career.
"After seven years in a professional environment, I realized I still needed an advanced degree in order to make a transition," she explains. "I think the US has the best opportunities for MBA education, and that's why I came to Duke University's Fuqua School of Business."
The reputation of your MBA school can also assist your career advancement back in China. Ethan from Fuqua explains that Duke's reputation back in China is strong, and an international MBA can be a ticket to career advancement.
"More students plan to return to China after graduation than before because of available opportunities in the job market that are in favor of international MBA students," he thinks.
Reputation is also why Ling chose Oxford University's Saïd Business School. "In China brand is really important," he says. "The Oxford brand is very good in China, and I think I've picked a brand that can help me my whole life."
Boost your career
Brand plays a part in the respect your MBA holds back in China. "For me personally, I am fortunate enough to use the MBA ticket to gain admittance to a top program at a multinational firm in China," says Mandy from Fuqua.
An MBA is also needed though for certain leadership development programs at multinational firms, such as the HR program Han is currently on. He doesn't believe he'd have been able to land the role without the degree.
And for Ling at JD.com, an international MBA has provided him with a comprehensive education that will boost his chances of moving into further senior leadership positions.
"An MBA is a degree for future CEOs," he says, "and if you decide to go deep into a certain area of business you can do that [with an MBA].
"Joining JD.com as an international MBA I can lead projects directly, and these projects need this kind of person with comprehensive skills across marketing, operations, and other business units."
Learn more about studying internationally and returning to work in China by exploring the most popular and highest-ranked programs globally in Program Finder.