Should I Consider a Deferred MBA Program?
Should I Consider a Deferred MBA Program?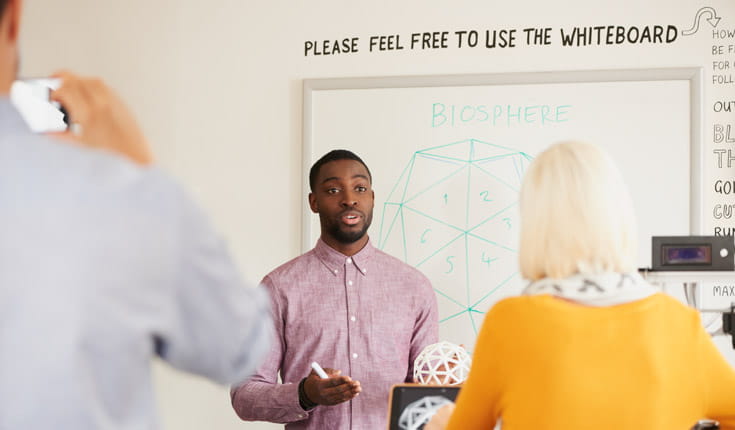 For most full-time MBA programs, applicants are required to have at least two to three years of post-undergraduate work experience.
If you're still in school or just starting your career, this requirement can feel like a roadblock to pursuing an MBA degree. However, don't despair. If you're eager to plan for the future and lock in your MBA acceptance, a deferred MBA program may be the perfect solution for you. Here's why:
What is a deferred enrollment program?
Designed to lock in early career talent, deferred MBA programs grant pre-admission to candidates who apply immediately after completing their undergraduate degrees, or during their final year of undergraduate study. If candidates are accepted, they have the option of enrolling after two, three, or four years of gaining relevant work experience, depending on the program.
While deferred programs, also known as "early career programs," are increasingly available among leading MBA programs, they're extremely competitive. Since class sizes are small, and they allow students to secure spots at some of the most prestigious business schools, applicants must demonstrate exceptional promise in their application materials. To make up for their lack of work experience, they need strong GMAT™ scores, high GPAs, demonstrated leadership potential and noteworthy extracurricular experience. They'll also need to articulate an unwavering passion and clear long-term professional goals.
What are the benefits of deferred enrollment?
If you're a planner, and you want to guarantee your path to an MBA while still having the opportunity to gain valuable work experience, a deferred MBA program is a great option. Early acceptance gives you a sense of security, which can give you the confidence you need to explore work options and get important real-world exposure. Not only that, but you can remove an element of uncertainty about your education and map out your career plans knowing an MBA degree is on the horizon. And last but not least, deferred acceptance allows you extra time to earn money and save up for business school.
Find a program that's right for you
While deferred MBA programs have their perks, they're not for everyone. Before you think seriously about applying to programs, take time for some soul-searching. To find a program that's right for you, ask yourself these key questions.