How Can a 'New-age' MBA Program Support An NGO Management Career?
How Can a 'New-age' MBA Program Support An NGO Management Career?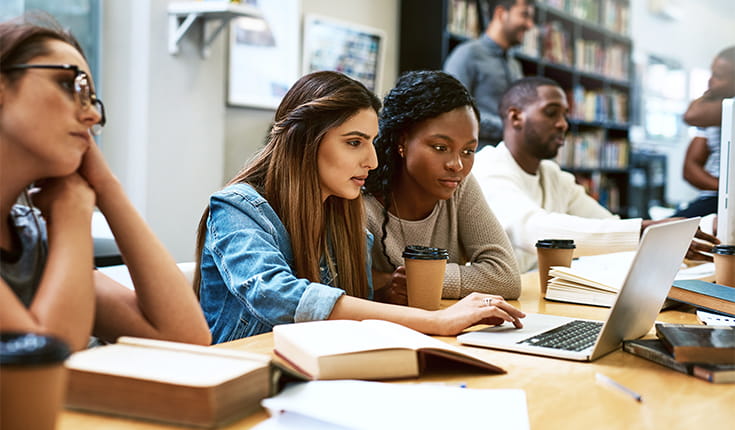 A new range of MBA programs has emerged to support careers for the mid-21st century. Find out what these are – and how they could support an NGO management career
As educators of future business and organizational leaders, MBAs and other business school courses are tailored to help future business leaders gain insight into and launch a career in the modern world.
With rapid digitalization, the business world has seen huge changes over the last decade or so. To address this, business schools have had to radically adapt their curricula to remain relevant.
In the last few years, Indian b-schools have transformed to accommodate the changing times.
The pandemic caused massive disruption and advancements to the business environment, and schools have responded. Navigating the hybrid workforce and remote working, creating a resilient supply chain, and many aspects of digital transformation are all emerging in MBA courses.
These 'new-age' specializations are designed to prepare students for the transformed business landscape, and to help them thrive in NGO (non-governmental organization) management careers.
If you want to work in NGO management, gaining an understanding of modern business challenges will be a weighty advantage.
Find out the new-age MBA programs cropping up across Indian business schools, and how they can help you launch an NGO management career:
Sustainable development management
If you're keen to pursue a career in NGO management, it's likely that deep knowledge of the United Nations Sustainable Development Goals (SDGs) will you offer a significant advantage. To support such expertise, some business schools have introduced programs focusing on sustainable business practices and social entrepreneurship. These programs address corporate social responsibility (CSR), environmental sustainability, and inclusive business models.
Which schools have sustainable development management on the curriculum?
The Indian School of Business has integrated sustainability into its curriculum. The school's Hyderabad and Mohali campuses offer a core course in Responsible Leadership and an elective in Sustainable Manufacturing and Operations. Mohali has the electives Sustainable Strategic Management and Marketing for a Sustainable Planet.
The numerous Indian Institutes of Management (IIMs) have also introduced sustainable development topics as electives. For example, one of the second year elective choices at IIM Calcutta is Management Centre for Human Values, which incorporates Corporate Social Responsibility: Perspectives and Practices, Entrepreneurship in NGO, and Leadership Excellence: Insights from Indian Ethos.
Xavier School of Management (XLRI) also looks to impart skills and an understanding of sustainability through courses such as Social Finance, Impact Investing & Insurance. This teaches students how companies in the social sector create sustainable value creation.
Data analytics/data science
Technology significantly impacts MBA education as it allows graduates to grasp and solve complex business problems thanks to business and data analytics.
Accurate analytics are vital to the smooth running of a company. Today's businesses demand that managers deal with massive datasets to forecast sales, recognize market patterns, predict customer demand and future trends, and to support with stock ordering.
Understanding large data sets and trends is also important for people who want to launch a future career at an NGO.
To aid both career pathways, MBA students can acquire these skills to enhance their core expertise – and set themselves apart in the careers market. These MBA programs help develop students' business and organizational intelligence, enabling them to problem solve and strategize imaginatively with the help of data-driven insights.
Due to the need for these skill sets, data analytics and data science have been introduced at top-ranked universities in India.
Which schools have implemented data specialisms and electives?
All IIMs offer specializations or electives in data, and some – such as IIM Lucknow and IIM Kozhikode – offer certificate and executive programs. The Decision Sciences specialization has data analytics focused electives such as Analytics for Cross‐functional Excellence, Analytics for E-commerce and Retail Operations, and Data Visualization and Storytelling.
ISB Hyderabad and ISB Mohili have electives that include Business Analytics using Data Mining, Data Analytics in Finance (at ISB-H), and Data-Driven Strategies for Digital Platforms.
SP Jain Institute Mumbai (SPJIM) also prioritizes data in its curriculum, offering a dedicated Postgraduate Program in Management (PGP) in Business Analytics.
The Great Lakes Institute of Management in Chennai also has an MBA in Business Analytics.
Artificial intelligence
The rise of Artificial intelligence (AI) and machine learning is undoubtedly transforming business and the world of work. Future leaders need to be prepared for this rapid transformation, and therefore business schools are adapting their curricula to prepare MBA graduates.
The impact of AI on business and how it generates new products, services, and business prospects are all areas that MBA students need to grasp. In most areas of complex and senior work, it will also be increasingly necessary to have a basic understanding of the technical components of algorithms.
AI electives are emerging to enable MBA students to specialize in this domain, with several b-schools already offering a Machine Learning for Business elective, and many institutions are actively exploring the broader digital economy as a topic.
Many top business schools across India are embracing AI and machine learning courses to help advance MBA students' skill sets and help them to work in NGO management.
Schools with artificial intelligence on the curriculum
ISB Hyderabad has electives that cover AI and machine learning, including Intro to FinTech: Innovations and Disruptions to Traditional Finance and Human and Machine Learning, while ISB Mohali has Human and Machine Intelligence and Artificial Intelligence for Business and Society.
IIMs offer a substantial choice of electives for those looking to learn more about AI. There are several options within the Information Systems collection, including Artificial Intelligence and Deep Learning and Foundations of Machine Learning.
BITS Pilani also offers an online PGP in Artificial Intelligence and Machine Learning to help working professionals better understand AI and ML.
Finance and Technology (Fintech)
The intersection of finance and technology has led to the rise of specialized programs in FinTech. These generally cover blockchain technology, cryptocurrencies, digital payments, and financial innovation – all of which are important to understand both for business and NGO managers.
MBA programs are responding to changes in the finance world and FinTech is a new industry with a lot of emerging career opportunities.
Which schools have FinTech in their curriculum?
ISB Hyderabad and Mohali students have the option to study FinTech through the electives Intro to FinTech: Innovations, and Disruptions to Traditional Finance.
XLRI also focuses on this transformational sector in its course Leading Digital: Turning Technology Into Business Transformation.
SPJIMR offers FinTech and Blockchain electives, as well as Blockchain for Business Applications.
Digital marketing
With the rapid evolution of the digital landscape, business schools in India have started to offer programs focusing on digital marketing.
A digital marketing manager is continuously on the lookout for new trends and how they affect a brand's discoverability. With the overwhelming rise of social media, it is essential that companies and NGOs engage competent digital marketers to keep their marketing operations up to date.
Indian business schools have introduced various programs to cover all aspects of digital marketing, including social media marketing, search engine optimization (SEO), content marketing, and online advertising.
Which b-schools have digital marketing in their curriculum?
ISB's campuses in Hyderabad and Mohali have made digital marketing a core course in the form of Strategies for the Digital Economy. Both also have the option of the Digital and Social Media Marketing elective.
IIM Kozhikode, offers a core course in Marketing Management and many electives in the marketing sphere.
SPJIM has a range of MBA electives and specializations in semester two, including digital marketing focuses. Within the marketing specialization there are numerous of future-oriented electives such as Digital Marketing, E-commerce, and Cognitive Automation leveraging RPA & Chatbots.
Healthcare management
With the growth of the healthcare industry in India, several business schools have introduced programs focusing on healthcare management. These programs cover topics such as healthcare policy, hospital administration, healthcare operations, and healthcare marketing. For a career at a health-focused NGO, this could support your knowledge and grow your problem-solving skills.
Which schools have healthcare management in their curriculum?
At ISB Hyderabad, the elective The Indian Health Care Services System, Healthcare Analytics focuses on healthcare management in India.
IIM Bangalore has a specialization in Public Policy, and also offers the elective Health Economics: Theory and Practice.
For more details of the right 'new age' program to help you reach your career goals, take a look at our Program Finder tool, which will support your search.