Joint or Dual Degree Programs
Joint or Dual Degree Programs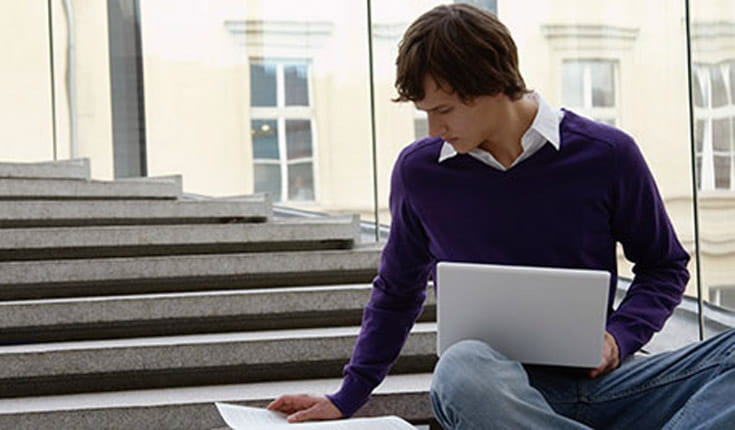 Combining a full-time MBA program with another full-time graduate program of study.
Are you an undergraduate thinking about graduate education or MBA? Or a nurse considering a formal education in healthcare management to reenter the medical field in a different role? Joint and dual degree options present a great opportunity to combine areas of study and broaden your knowledge base.
Here are a few facts on these programs to help you determine if this may be the right path for you:
Time Commitment – Most joint or dual degree programs take between three to four years to complete as a full-time student. In many cases, you can complete a dual or joint degree in less time than if you pursued the degrees separately, since some courses can fulfill requirements for both. Many universities also offer programs that allow you to begin your MBA or graduate coursework while completing your undergraduate studies.
Your Peers – With numerous options and programs available, you'll find undergraduates, graduate students and seasoned professionals in your courses.
Learning Opportunities – There are a wide variety of joint and dual degree programs at most schools. Some of the more common degrees to combine with an MBA include, Healthcare Administration, Public Policy/Public Administration, Engineering, Technology and International Studies. But the list doesn't stop there. A dual MBA and Law degree is also common, but most schools will require separate programs to complete.
Your Experience – In most cases, your two selected programs will be taught at the same school, but some do have cooperative relationships with other universities.
Is a Joint or Dual Degree right for you?
Where you are in your career or education, will likely play a big role in your decision to pursue a joint or dual degree. If you're an undergraduate, you'll need to start considering these options early in your bachelor's program. Depending on your areas of interest, some coursework may overlap and help minimize your time and financial commitment. Talk to your advisor to learn more about the programs at your university that match your career and personal goals.
If you're already in the workforce, you'll need to decide if you are financially able to be out of the workforce for up to four years to complete the most common programs. Also realize that during your absence, it can be difficult to maintain your current career path and skills.
With a broad knowledge base, combined with a concentration in specific areas of expertise, joint and dual degree programs can open up a world of opportunities today and in the future.