Hispanic Heritage Month 2022: Spotlighting Hispanic Student MBA Journeys
Hispanic Heritage Month 2022: Spotlighting Hispanic Student MBA Journeys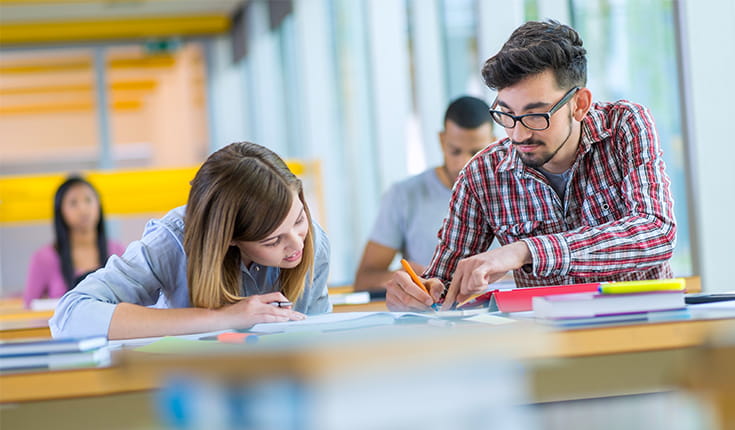 Hispanic Heritage Month is an annual celebration from September 15th to October 15th, offering an opportunity for Americans to celebrate Hispanic communities, traditions, and stories in the US.
The Hispanic population is the second-largest racial group in the US after White Americans, comprising 19% of the entire population. Despite this, they are underrepresented in the Graduate Management Education (GME) pipeline, in part because of the cost and bureaucracy involved in applying and attending, but also because many are intimidated by the whiteness of US colleges. As a result, according to recent data, fewer than 1 in 10 GMAT takers are from the Hispanic community.
But Hispanic and Latino students do see the value in GME. GMAC research has shown that Hispanic/Latino students pursue GME in large part to build on their existing education and work experience (64%), but a significant number of applicants are also entering GME to learn new skills (36%). Consequently, Hispanic Heritage Month is also a vital time to reflect on and spotlight Hispanic students' experiences of business school.
To celebrate Hispanic Heritage Month, we're documenting the stories of three Hispanic students who have either graduated from or are currently attending a US business school to gain their MBA. Their paths are dissimilar, with varying motivations for pursuing an MBA and different career goals, but their stories demonstrate how rewarding GME can be.
Joshua Poker Raiman – MBA at University of Chicago School of Business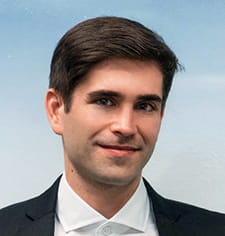 What's your background?
I consider myself an international nomad. My Argentinian mom met my New Yorker dad in Israel. I was born and raised in New York, shifted to Miami in 2001, moved to Argentina in 2008, and recently relocated back to the US for my MBA and beyond.
I completed my undergrad degree in Commercialization and a graduate degree in Marketing & Communication in Argentina. Ever since I arrived in Argentina, I've worked for my family's business, Forbex, had various startups of my own, and part-time coached the Quantitative Reasoning portion of the GMAT.
I consider that my professional and personal life experiences made me an open-minded, perseverant, and dedicated person.
How did your GMAT journey begin?
I definitely underestimated the GMAT. I had recently completed my master's degree when I decided that an MBA would provide the professional and financial independence I wanted. I tried studying on my own but was overwhelmed by the vastness of online resources. I also subscribed to some on-demand GMAT prep platforms but didn't feel like I was getting towards my goal.
Then, I went to an MBA access event hosted in Buenos Aires, where I overheard an informative chat conducted by the co-founders of Merchant GMAT and was instantly hooked by their perspective on the worth and benefits of an MBA program. I signed up as a Merchant GMAT student, and the entire GMAT preparation journey became a lot more efficient.
What were your admissions outcomes?
I applied to six of the seven M7 business schools with my 720 GMAT score. I ultimately decided to accept The University of Chicago Booth School of Business's offer. I felt really connected to the various Boothies I networked with and aligned with the Pay-It-Forward culture. Plus, the scholarship that Booth gave me affirmed that my being a part of the class would be mutually beneficial.
What advice would you give to others studying for the GMAT?
It's never too early to start preparing for the GMAT. Don't underestimate the psychological aspect of the GMAT and keep account of the underlying business aptitude the exam is testing with each question. The GMAT is not a math or grammar test, it's a business aptitude test, and identifying your weaknesses with this in mind will allow you to achieve your desired score.
Claudia Guzman, Ph.D. – Corporate & Advanced Qualitative Research Manager, H-E-B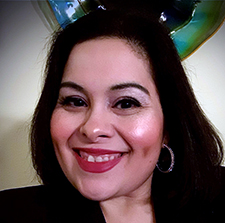 What's your background?
I have a degree in biology and from there, jumped into an MBA, then went into organizational leadership. Basically, I went from, 'I want to be a doctor' to 'I want to do hospital administration,' to 'I really like research, but what does that mean?' Now, I find myself doing market research. So, it was a bit of a journey to get here, but a good one.
What was your career journey as a college graduate?
As an undergrad, I was so sure of my path, which was Med School. I was a senior and slated to graduate, and my scholarship is going to end, so do I dare change my major and try something else?
I took a year off school just to figure out what it was that I wanted to do next and ended up working for a grant-funded program through the Department of Education called Upward Bound Math Science (UBMS).
During the time I was working with UBMS, I had a mentor (good mentors are wonderful to have as a resource), and he was like, 'Hey, I have a position available if you're interested at the University of Texas Health Science Center. The position was with a DHHS grant to guide students into health professions. Once I began working there, my mentor recommended an MBA from UTSA to sharpen my program management abilities and broaden my opportunities. And that was something that I'd never considered because I'd been so science focused.
What was your MBA experience like?
I do not recommend going into the GMAT cold, which is what I did. You need to get your brain into standardized testing mode. Anyway, I come to find out, hey, business is really interesting. I did have to take the levelling courses, so my MBA took a little longer than two years.
How did you find your current job?
After graduating with my MBA, I worked in Grant Administration for many years and while there, I discovered a doctoral program in organizational leadership that was actually part of the College of Business. That's where I got really excited. You have a curiosity, you apply a method in order to figure it out, and then you have these results that have endless possibilities. After leaving grant administration, I worked in fundraising and then as a program director for a local non-profit. These roles combined my passion for research and positive social impact.
Currently my business education with my previous research experience is very fulfilling. Never did I think that I would work for such an iconic company here in Texas – it was always just my local grocery store.
What was the first thing that made you want to pursue GME?
Taking the time to reframe, to ask, 'what is a purposeful move?' I realized, I still have hopes and dreams, and I still want to find my place. And an outlet for me is always learning.
I could have easily just done certificate programs, and all of those are very valid. But there was something more that I wanted to earn myself. And that was something that I'm really proud of, that I paid for my MBA myself. I was working full-time, and I had gone through my undergraduate program without debt, so it was just a moment of like, 'great, this is a good time for me.'
What were some of the resources that were useful in your journey through GME?
For me, it was a lot of talking to people in the program. What were their motivations? What are their experiences? How are they balancing work and going to school? And thinking, in a realistic way, was I going to be able to do this and not drive myself insane from being overburdened? So, it was a lot of asking and talking.
I immediately was overconfident and figured I could go into the GMAT without prep. So wrong. I would recommend people either explore testing assistance or just go online and practice questions because it's that mindset of going into that room and sitting down for an extended period of time.
Do you have any advice for anyone going into an MBA today?
You're investing a lot, you're investing in yourself, but it's so much time and money. So do your research. Find the right school and the right financial assistance for you.
But also, life happens, and that's okay. So, give yourself space to acknowledge that you may have to take a step back or go part-time or online only. You've just got to be flexible and roll with it. The best-made plans might not work out, but you might find yourself pleasantly surprised.
Do you think companies see substantial enough value in an MBA for it to be worth it?
Take some time to do research on the company to see, in general, how they value education. Look for cues! For example, do they have scholarships? Do they allow time for you to take classes?'
Do I think it's worth it personally? Yes, I think it's worth it. You really start to refine your skills and how you want to impact your role; how you want to impact your organization by using the technical knowledge that you're gaining in classes.
Alina Vazquez – Former Technology Consulting Manager, Accenture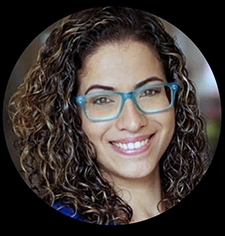 What's your background?
I never would have ever thought that I would end up working in technology consulting. I have an undergrad in Industrial Engineering, and I have an MBA in Logistics Supply Chain Management.
The funny story is that when I graduated from my undergrad, I actually applied and got accepted to law school. And then I got offered the job at Accenture, so I actually started my MBA as soon as I started working at Accenture.
What was your career journey as a college graduate?
I originally wanted to go into criminal justice. But then, obviously, moms are always right, and she told me, 'Hey, you know, that sounds a little bit scary.' So I went to college to major in industrial engineering, and, lo and behold, I actually loved it. And that's where I discovered in one of my concentration classes that I loved logistics, and I loved supply chain management.
What was your MBA experience like?
I started working and studying full-time. But then, obviously, life happens. I had my daughter, I became a mom, so now I was a mom and a professional, a wife, a partner. So, it did take me a little bit longer. I switched to part-time study, and it took me four years to finish my MBA. But I did it. And I actually applied each and every single thing in my job.
What was the first thing that made you want to pursue GME?
When I graduated, I thought, 'Thank you, mom and dad. I'm an engineer. Now, let me go to law school.' But when I got the job offer to jump from working in Puerto Rico as an engineer to the continental US at Accenture, that's when I decided to start studying for my MBA.
What were some of the resources that were useful in your journey through GME?
By the time I decided to get an MBA, completely online MBAs were available, which was something that I chose given the lifestyle that I lead.
The thing that helped me get through the MBA was the fact that I had experience in the field, and I was seeing the things that I was being taught happening live in front of me.
How do you think the MBA has impacted your future growth?
The fact that an MBA is so adaptable to other businesses and to other scenarios. I think that makes it the most attractive post-grad option. I can definitely assure you that from both a professional and also a personal perspective, you will find yourself being reminded of what you learned in the classroom, from finance to human resources.
Do you think companies see substantial enough value in an MBA for it to be worth it?
It's whether or not a company values the fact that you have a rubber stamp that says, 'I have an MBA' on your resume. They will eventually. And you will eventually value the fact that you have acquired those skills.