All About the Executive MBA
All About the Executive MBA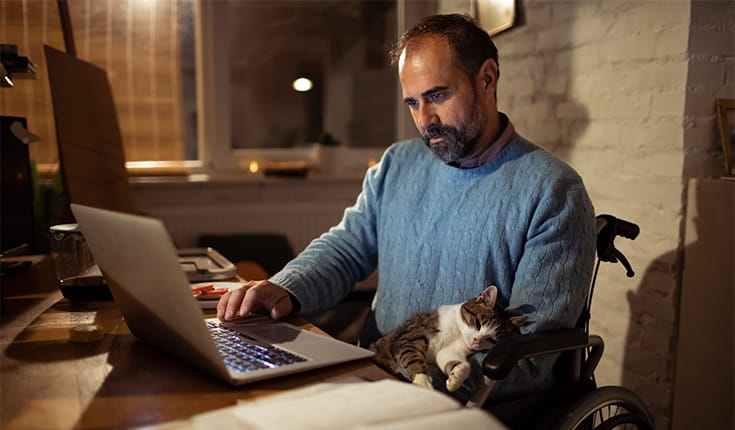 An MBA is one of the most widely pursued, as well as accepted, degrees across industries and functions. Many business schools have typically delivered the MBA in three formats – full-time, part-time, and executive MBA, but the differences between formats have become more blurred in recent times. A number of full-time programs are now delivered in the hybrid (virtual & in-person) format; part-time options are being considered by younger candidates who want to "earn while they learn", and an increasing number of older candidates continue to explore opportunities to "learn while they earn".
What is an Executive MBA or an EMBA?
In its simplest form, an EMBA is an MBA designed for Executives with post-undergrad experience of 10 to 20 years, typically delivered in the part-time format. This is not to say that all part-time MBA programs are EMBAs.
The following is a comparison between an MBA and an EMBA:
| | | |
| --- | --- | --- |
| | Regular MBA | EMBA |
| Class Profile | Candidates with 3-7 years of full-time experience, looking to enhance their employment opportunities or to make a career switch. | Candidates with 10-20 years of full-time experience, looking to upgrade their business skills, enhance leadership capabilities, and achieve internal growth. Often sponsored by their current organization. |
| Acceptance Rate | Acceptance rate of 10-20% with a rigorous application process including an aptitude test, online application, and a personal interview. | Acceptance rate of over 50%, often with relaxed test requirements, less competitive application process, and a personal interview. |
| Program Structure | Full-time 1-2 year program with comprehensive core courses, wide range of electives, summer internship, industry projects, etc. | Part-time 10-20 month program with focused courses, higher curricular flexibility, leadership assessment and coaching, and high peer-learning prospects. |
| Tuition Cost | Approx USD 30,000 (India), USD 100,000 (UK & Europe) & USD 150,000 (USA) | Similar range as MBA - often higher than an MBA from the same university |
| Placement Support | Strong career guidance and placement support through Career Services | Much lower than the full-time MBA since participants are already employed, and often company sponsored |
| Degree Granted | PGDM or MBA | Customized, such as PGPpro, PGPMAX, etc., or an MBA |
Why Pursue an EMBA?
EMBA programs are designed to augment the career progression of mid-to-senior level executives, who are often on the verge of moving up to senior leadership positions. Even with substantial experience in their respective industry or domain, there is a vital need to enhance the professional perspective and refine leadership capabilities, in tandem with robust career progression.
Leadership assessment tools such as MBTI and 360-Degree Feedback are often used by EMBA programs to help participants identify skill gaps and set out an actionable path. This is supplemented with one-on-one leadership coaching to help achieve specific leadership goals. Courses in Finance, Operations, Strategy, etc. serve to provide future leaders with a holistic overview of the organizations they are likely to lead. Further, EMBA programs bring together accomplished individuals from diverse fields and backgrounds to create a diversity-enriched learning environment. Above all, pursuing a business degree from a leading business school significantly increases the prospects of securing more rewarding opportunities within the organization.
The following are the top 10 advantages of pursuing an EMBA:
Opportunity to gain cross-functional learning
Fresh perspective, to help innovate at work
Leadership assessment and coaching
Best-in-class training on soft skills such as communication, negotiation, and teamwork
Global outlook through case studies and international immersion
Peer-learning and networking with accomplished individuals
Advantage of a leading business school education and a brand on the resume
Access to a strong alumni network
Career growth within the organization
New employment opportunities through the program and the alumni network
What are some of the Best EMBA Programs?
Globally, some of the best universities such as MIT, University of Pennsylvania, New York University, INSEAD, and the University of Oxford, offer an EMBA program. Since the EMBA program is part-time, and participation is constrained by the geography one is employed in, the most suitable EMBA program will be determined by the feasibility to attend the required sessions indicated for the program. Whereas there are students who fly all the way from Singapore to San Francisco to attend the Wharton EMBA, or from Bangalore to Boston to attend the MIT EMBA; for many participants, it remains inconvenient to travel as frequently to pursue an internationally delivered program.
The following are some of the best EMBA programs in Asia/Middle East:
INSEAD GEMBA: The INSEAD GEMBA includes a total of about 12 weeks of classes, with the option to take the program in Singapore, Abu Dhabi, or France. The Abu Dhabi campus delivers the EMBA program only, whereas the Singapore and France campuses offer both full-time and the executive MBA. With about 200 participants, the GEMBA class usually presents an average work-experience of 13 years.
INSEAD Leadership Programme for Senior Executives – India (ILPSE): This program is specially designed for senior executives in India, with different modules delivered primarily in Singapore, Mumbai, and online over 12 months. ILPSE participants have a minimum of 10 years and an average of 16 years of full-time experience.
ISB PGPMAX: Delivered over 15 months, the PGPMAX is the only EMBA equivalent program from India to be ranked in The Economist's Executive MBA Ranking. With an average work experience of 16 years, the program claims to attract participants from over 19 industries. Here are all the details about the ISB PGPMAX.
ISB PGPpro: With the option to take up the program in Bangalore, Mumbai, Delhi, or Hyderabad, this is the first program from ISB to be offered outside its campus locations. The ISB PGPpro is an 18-month weekend program designed for a relatively younger set of participants with minimum of 5 years of work experience. Applying to the ISB PGPpro involves writing multiple essays and attending a personal interview.
IIMB PGPEM: Designed for working mid-level and senior executives, the PGPEM is a rigorous program, with 750 contact hours, delivered over the weekend. Whereas the qualifying criterion to apply to this program is 4 years, the average experience of the class is about 12 years.
IIT Bombay – Washington University EMBA: Delivered jointly by Shailesh J. Mehta School of Management, IIT Bombay and Olin Business School, Washington University in St. Louis, this is another popular EMBA program with 17 residency teaching modules delivered in India and 3 in Washington, D.C. Designed for candidates with significant managerial exposure, about 50% of the class has over 15 years of full-time experience.
A few other programs such as the LBS EMBA (Dubai), Kellogg HKUST EMBA (KHEMBA), UCLA PGPpro, etc. serve to add good value to the upskilling needs of Indian executives.
Sloan Fellows MBA – Full-time MBA for Senior Executives
EMBA programs are normally delivered part-time, with a participant pool that is fairly homogeneous, geographically. The Sloan Fellows programs are full-time programs, targeting a similar audience as the typical EMBA, but the class comprises participants of 40+ nationalities. Started at the MIT Sloan School of Management as the world's first mid-career and senior career master's degree in general management and leadership, the program is now also offered by the Stanford Graduate School of Business, and London Business School. Notable alumni include Kofi Annan, former United Nations Secretary-General, and Carly Fiorina, former CEO of Hewlett-Packard, among others. Here is a chat with Dawna Levenson, Assistant Dean at MIT Sloan School of Management.
Test Requirements
EMBA programs, though part-time, require high academic aptitude and the ability to contribute to class discussions. Whereas one's ability to contribute is tested through the application essays, recommendations, and the interview, it is the test score that allows the school to assess one's ability to cope with the academic rigor of the program. The most common test scores accepted by EMBA programs are the GMAT and the Executive Assessment (EA). While some of the programs waive this test requirement, some also conduct their own test in the absence of one of these standardized tests.
What to consider before committing to an EMBA
Whereas there are multiple reasons to opt for an EMBA, it is important to introspect thoroughly and weigh the pros and cons before committing to any structured academic program. Here are a few critical considerations to review while planning to take an EMBA:
Are you ready to juggle full-time work, the EMBA program, and your family commitments? It becomes extremely difficult and challenging to manage multiple priorities, especially for an extended period of time.
Have you planned your expenses well? An EMBA costs anywhere between INR 20 Lakh to INR 50 Lakh, along with the expenses incurred during the international immersion. It is important, therefore, to be prepared for this additional expense. Many candidates use this as an opportunity to demonstrate their commitment to the organization and negotiate a complete or partial sponsorship for the program.
Are your expectations realistic? The ROI on your investment should be a long-term calculation rather than an expectation of a 100% salary jump right after the program. The 2020-21 EMBAC Student Exit Survey revealed that EMBA graduates reported receiving a 14.7 percent increase in compensation while in the program.
Ashwini, Head of Business Tech Services for the Swedish company H&M, applied to EMBA programs to accelerate his career and climb the C-Suite ladder. Here is a chat about his profile and application strategy.
To sum it up, participants often find their EMBA a transformative experience, with skills they would leverage forever, memories they would cherish for life, and relationships that would last a lifetime.
Prashant Tibrewal is a double master from MIT Sloan, USA (2021) and ESSEC Business School, France (2010). He is the Founder of admissions consulting firms Admit Square Consulting and ISBmantra. Prashant is also a Forbes-featured international education expert and has personally mentored 1000+ applicants to the top global universities.