School Expert Q&A: The Tuck School of Business at Dartmouth
School Expert Q&A: The Tuck School of Business at Dartmouth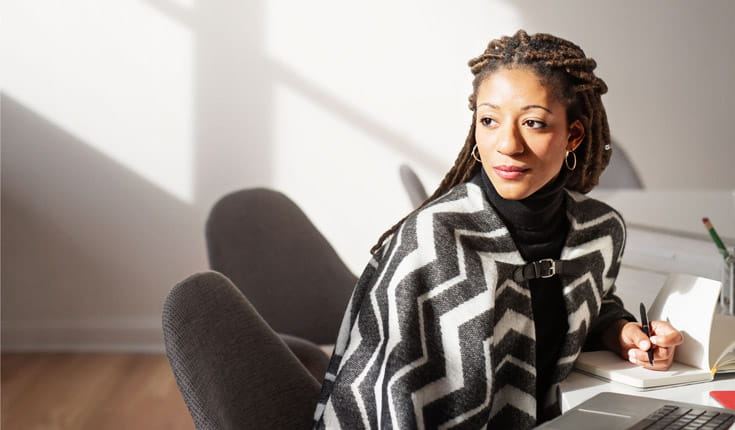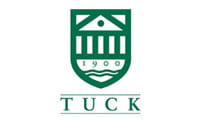 Sudershan Tirumala (Suds) helps answer questions about getting an MBA at The Tuck School of Business.
Sudershan Tirumala (Suds) earned his MBA from the Tuck School of Business in 2010. He is the Key Country Representative for Tuck in India and South East Asia. He lived a lifetime of experiences in the two years he spent in the idyllic town of Hanover, NH and Upper New England, the home of Dartmouth College.
He is focused on raising Tuck's profile in South/South East Asia and bringing to the school, its richly deserved recognition. He is also the head of Tuck Club of India, which, among other things, brings together Tuckies (as Tuck alumni are referred to) and fellow alumni from the other Ivy League business schools.
---
About the Program
Name of the School: The Tuck School of Business at Dartmouth
School Location: Hanover, New Hampshire, USA
Year School Started: 1900 (first graduate school of management in the US)
Global Ranking: Multiple publications rank Tuck among the best business schools in the world:

The Economist: #2
BusinessWeek: #12
US News & World Report: #9
Forbes: #6
Financial Times: #10
Poets & Quants aggregate: #8
Admission Criteria

GMAT™ Score: Yes. The school accepts either the GMAT or the GRE General Test. Test results must not be more than five years old. Average GMAT for Class of 2015: 718.
Work Experience Requirement: Yes. Average years of work experience for Class of 2015: 5.
English Proficiency Requirement: Yes. The Admissions Committee looks for quality and clarity of thought in written answers and essays. Also, non-native speakers of English must report scores from either the TOEFL, the PTE Academic, or the IELTS. Test results must not be more than two years old. This test requirement is waived for applicants who have lived for at least three years in an English-speaking country or who received a degree from an institution outside the US where instruction is in English.
Letters of Recommendations: Yes. Two recommendations from people capable of commenting on the applicant's professional, leadership, and intellectual capabilities.
Interview/Group Discussion: Yes. Applicant-initiated interview if the candidate is able to visit Tuck. In case the applicant is unable to visit Tuck and the for an on-campus interview by the published deadline, the admissions committee may invite you to interview. Such invitations are made only after an initial review of the application.
Others: Tuck does not accept applications from individuals who have already earned an MBA. If the candidate holds a similar graduate degree from another country that is not an MBA, we will consider your application; however, the candidate must provide us with an additional essay explaining why the candidate needs an MBA in addition to the current degree.
Application Process
How does one apply for the programme? Applicants must apply via Tuck's online application, which can be found on the Tuck website at www.tuck.dartmouth.edu. If an applicant is unable to apply online, please contact us at tuck.admissions@dartmouth.edu or at (603) 646-3162.
What is the application fee? $225.00 payable by MasterCard or Visa.
Where do I get a copy of the Application form? See above.
When does the application process start? Tuck has four rounds of admission starting with Early Action round that is in early October, First round which is in early November, Second round which is in early January, and Third round which is in early April.


What is the last date to apply? Applicants are encouraged to apply whenever they feel the application is fully ready.
Admission Process
What is the range of GMAT scores for accepted students? For the class of 2015, the GMAT range for enrolled students is 530-780.
Is there a requirement of 16 years of study prior to applying? Yes.
What constitutes work experience? We consider as work experience, full-time employment the applicant has had after graduating from university.
Is there a minimum cut off for TOEFL/IELTS/PTE test scores? There is no cut-off as such, but if you have taken these tests multiple times, please self-report only the highest two scores for each test. If offered admission to Tuck, your self-reported scores will be verified.
Who should letters of recommendation come from?We have found that the most useful Confidential Statements of Qualifications (CSQs) are those from people who are able to speak with certainty about your leadership, maturity, team orientation, communication skills, intellectual ability, and interpersonal skills. If you are currently employed, we prefer that you submit CSQs from people who know you well and are in a position to judge your professional performance and leadership, such as your direct supervisor. If you are unable to provide a CSQ from a direct supervisor, please include a brief explanation as to why in the optional essay question. Generally, we do not find CSQs from professors to be helpful in our evaluations.
When should I expect an invitation for an interview? Tuck offers all applicants the opportunity to interview on campus in Hanover. Interviews are scheduled online on a first-come, first-served basis and must be completed by the published deadline for the application round. To schedule an on-campus interview, visit www.tuck.dartmouth.edu. Please note that all applicant-initiated interviews are conducted on campus only. If the applicant has not been able to come to Hanover for an on-campus interview by the published deadline, the admissions committee may invite the applicant for an interview. Such invitations are only made only after an initial review of the application. Unfortunately, we cannot invite all applicants to interview; therefore, we underscore the importance of taking advantage of the applicant-initiated on-campus interviews. Committee-initiated interviews will be conducted on campus, off campus, or by telephone/video call.
Who should I contact if I have a question regarding my application status? Please contact Tuck Admissions at tuck.admissions@dartmouth.edu.
Fees & Other Expenses
What is the estimated cost for the entire program for a foreign student?
| | | |
| --- | --- | --- |
| | Class of 2016 | Class of 2015 |
| Tuition | $61,605 | $61,605 |
| Books and Supplies | $1,400 | $1,400 |
| Housing | $11,100 | $13,632 |
| Miscellaneous and Health Expenses | $13,400 | $16,368 |
| Program Fee3 | $4,470 | $1,680 |
| Board | $1,575 | $975 |
| Total | $93,550 | $95,660 |
What is the cost of living for the duration of the programme? See above.
Are there other costs to be taken into consideration? If yes what? See above.
Are there any job opportunities on campus that can be pursued while the programme is on, to lower the overall cost impact? The Tuck MBA program is a two-year immersive experience and students are not encouraged to take up part-time job opportunities; however, all students are expected to a summer internship at the end of the first year of the program which will be a paid engagement with companies after an extensive recruiting exercise.
Financial Support Options for Students
What are the scholarship options available for the students?
Need- and Merit-based Scholarships: Tuck offers scholarships to US and international students based on a combination of need and merit. These scholarships range anywhere from $5000 to full tuition. In assessing merit, Tuck considers a variety of factors, including exceptional academic performance, leadership, professional accomplishments, service, and ability to contribute to the diversity of the Tuck community.
Consortium for Graduate Study in Management Fellowship: As a member of the Consortium for Graduate Study in Management, Tuck awards scholarships to students selected via the consortium.
Forte Foundation: Each year, the Tuck Admissions Committee selects several exceptional women candidates as Forte Fellows who receive a Tuck scholarship in addition to the other Forte Fellow benefits as outlined on their website.
Center for Business and Society: The Tuck Nonprofit Fellowship program provides financial assistance, mentoring, and networking support to graduating Tuck students who take a position working with a qualifying nonprofit or public sector organization. It can be compared to a loan forgiveness program. Recipients have used it to pay off loans as well as provide needed cash to transition to their new job. Post-9/11 GI Bill and Yellow Ribbon Program: The Yellow Ribbon Program (YRP) is a provision of the Post-9/11 Veterans Educational Assistance Act of 2008. The program allows institutions to enter into a voluntary agreement with the VA to fund tuition and fee expenses that exceed the annual VA cap of $19,198.31 at private institutions for individuals eligible for the 100% payment tier. The institution can contribute up to 50% of those expenses and VA will match the same amount as the institution. Tuck participates in the Yellow Ribbon Program (YRP) without limitation on the number of veterans enrolled and at a maximum level of $18,000 in funding for the 2013-14 academic year.
What are the criteria for determining scholarship applications? See above for a description of the scholarships at Tuck. Criteria is based on eligibility, need, and merit. Tuck scholarship awards are made possible through the generosity of Tuck alumni, corporations, and nonprofit foundations. Recipients will be notified at the time of their offer of admission. Students who do not receive scholarships in their first year should not expect to receive scholarship in their second year. All applicants who wish to be considered for scholarship must complete an application for Tuck School of Business Scholarships by the specified deadlines.
What are the options of availing a loan? An overview of available loan programs is given below. The full details on each of the loan programs will be available upon your admission to Tuck.
DERAL DIRECT LOAN PROGRAMS.
1. Direct Unsubsidized Loan
Under the Direct Loan program, sponsored by the U.S. Department of Education, graduate students who are U.S. Citizens or Permanent Residents may qualify for $20,500 per academic year from the Direct Unsubsidized Loan. Effective for loans made on or after July 1, 2012, graduate and professional students are no longer eligible to receive Federal Direct Subsidized Loans.
2. Direct Graduate PLUS
Graduate students are eligible to borrow through the federal Graduate PLUS loan program up to the cost of attendance minus other estimated financial assistance.
INSTITUTIONAL LOANS
There are a number of institutional loans available in limited amounts from Tuck. All loans are need-based, and eligibility is determined based on a financial needs analysis performed using the information you provide. Many require positive credit history in the U.S. and may require a guarantor. Some are reserved for those with the most demonstrated need. Students who qualify for federal loans are strongly encouraged to borrow those funds prior to institutional loans.
INTERNATIONAL LOANS
Tuck offers funding options for international citizens attending Tuck. The programs do not require a U.S. co-borrower and offer very competitive terms. The maximum amount is determined by a needs analysis using the information provided by the student and may vary by individual. International students can borrow up to the cost of tuition and mandatory fees less other aid for the two years at Tuck. Our goal in providing the programs is to supplement the student's others financial resources. International students should also investigate all sources of funding from within their home country including government and private scholarships and loans. International students may also be eligible for other types of loans if they have a U.S. cosigner with positive credit history
PRIVATE EDUCATIONAL LOANS
Private educational loans are available to U.S. citizens and permanent residents who have positive credit history, and to international students with a creditworthy U.S. cosigner. A student's current aggregate indebtedness may also be considered when determining eligibility. If you decide to pursue a private loan, you must apply directly through the lender. Loan terms may vary widely between lenders and loan programs. Students have the right to borrow from any lender who participates in student lending. International students borrowing private educational loans in their country will have different terms and requirements.
What is the amount of loan that a student is eligible for and what are the documents required? This depends on the student's need, the institution that is giving the loan, and the requirements set by that institution.
At what rate of interest is the loan available? What is the date from which loan repayment begins? What is the maximum period in which a loan is to be repaid? Again, this is specific to the institution that is disbursing the loan
Does the Institute/School help in getting loan? The enrolled student is ultimately responsible for the amount of loan taken, the source, and repayment. Tuck's assistance will be limited to helping the student identify the various loan options and educating the student regarding the expenses involved and the sources available.
Curriculum/Faculty/Student Exchange/Hostel Accommodations
How many intakes in a year ? Tuck is a full-time two-year MBA program and starts in the fall quarter every academic year.
Size of the intake? Tuck's class size is around 270 students per year. The class of 2013 (the latest graduating class) had 277 students.
What is the percent of foreign students in an average class/intake? International students comprise approximately a third of the class
What are the specializations available? Tuck MBA is a General Management program and the diploma does not come with a specialization.
What percent of the batch finds jobs within 3 months of graduation? In the Class of 2013 (the latest graduating class), 95% of the graduates had job offers within 3 months of graduation
What is the mean starting salary of a class after graduation?
Average starting compensation of the Class of 2013 (the latest graduating class) is as follows:
Starting salary: $115,031
Signing bonus: $29,237
Other guaranteed compensation: $39,124
What are the key sectors represented in recruiters for this programme? Tuck is known for its personal approach to management education and its best-in-class career services. Tuck has active recruiting relationships with more than 900 organizations across a breadth of industries worldwide, and fosters and develops new and existing partnerships with leading companies. A sample of the top employers of Tuck graduates and interns in 2012-13 is below.

| | | |
| --- | --- | --- |
| 3M | Danaher Corporation | McKinsey & Company |
| Adobe | Deloitte Consulting | Medtronic |
| Aetna | Ernst & Young | Microsoft Corporation |
| Amazon | Fidelity | Morgan Stanley |
| American Express | Five Mile Capital Partners, LLC | PG&E |
| Bain & Company | Goldman Sachs | The Parthenon Group |
| Bank of America Merrill Lynch | Google | Procter & Gamble |
| Barclays Capital | Graham Partners | Reckitt Benckiser |
| The Boston Consulting Group | Green Mountain Coffee Roasters/Keurig, Inc. | Samsung Corporation |
| British Telecom | Harris Williams & Company | Sanofi-Aventis |
| Cargill | Hewlett Packard Company | Siemens |
| The Chartis Group | Johnson & Johnson | Starbuck's Corporation |
| Citi | JP Morgan | Symantec |
| Colgate-Palmolive Company | KPMG Consulting LLC | UBS |
| Corning Inc. | L.E.K. Consulting | Wal-Mart |
| Credit Suisse | Liberty Mutual | William Blair & Company |