School Expert Q&A: Tippie School of Business
School Expert Q&A: Tippie School of Business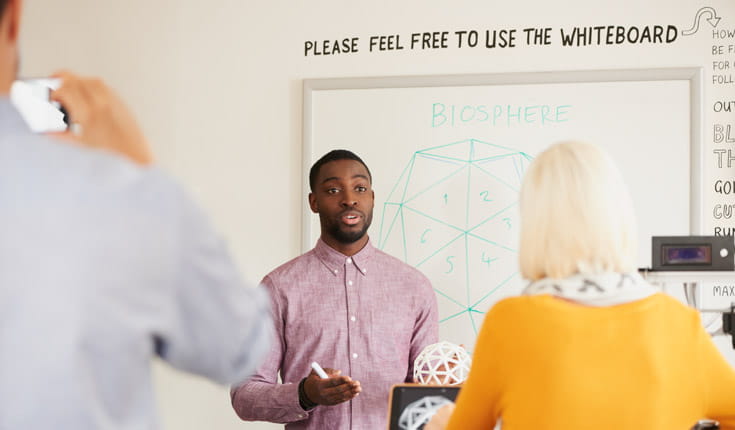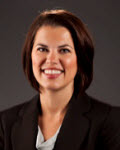 Get answers to your questions about graduate management education from admissions professionals across the globe.
Jodi Schafer, Director, MBA Admissions and Financial Aid
Tippie School of Business
Jodi answers your questions below.
---
About the Program
Name of the school: The University of Iowa
School location: Iowa City, Iowa
Year school started: 1846
Any global ranking: #65 overall (world rank), The Economist; #74 overall (world rank), #6 Best in Finance, Financial Times
Name of the program: Tippie Full-Time MBA Program
Admission Criteria
Work experience requirement: At least two years is strongly encouraged for all candidates.
English proficiency requirement: No English proficiency test is required for those educated in English (your academic records must indicate this). A TOEFL or IELTS score is required for all others. Minimum TOEFL iBT = 100. Minimum IELTS is 7.0, no subscore under 6.0.
Letters of recommendation: No letters of recommendation are required; names/contact information of recommenders are gathered, and used only if the admissions committee deems it necessary.
Interview/Group Discussion: An admissions interview is required for all admits; interviews are by invitation.
Transcripts: Transcripts are required for all applicants. We can accept unofficial transcripts from international candidates for the admission process (though official documents are required before the start of classes).
Essays: Two essays are required, both gathered in the online application.
Application Process
How does one apply for the programme? Apply online.
What is the application fee? US$100 for international candidates.
Where do I get a copy of the Application form? View the application online.
When does the application process start: We begin accepting applications October 1 for August enrollment.
What is the last date to apply? International candidates: April 15 (later applications are acceptable for international candidates already in the US).
Admission Process
What is the range of GMAT scores for accepted Indian students? The average GMAT score for admitted Indian candidates in the 2013 application cycle was 705.
Is there a requirement of 16 years of study prior to applying? Generally, yes. However, 15 years of study is acceptable in some cases; an application is required before we can determine if an exception can be made.
Who should letters of recommendation come from? We do not require letters of recommendation. Recommender names/contact information is collected instead. These should be individuals familiar with the person's professional successes and potential to be successful as an MBA.
When should I expect an invitation for an interview? We begin interviewing in November. After applying, depending on volume, most invitations for interviews will be out two to four weeks after the application is submitted.
Who should I contact if I have a question regarding my application status? Contact Tippie MBA's admissions teams at tippiemba@uiowa.edu.
Fees & Other Expenses
What is the estimated cost for the entire program for a foreign student? Tuition and fees for a foreign student who receives no aid is $73,880. However, approximately 85% of admitted international candidates receive merit-based aid that reduces their tuition responsibility significantly.
What is the cost of living for the duration of the program? Approximately $28,000. Iowa City has a very low cost of living compared to many large metro areas in the Midwest.
Are there other costs to be taken into consideration? If yes what? Books average about $1,000 per year; health insurance for students without a merit-based aid package is about $1,500 per year.
Financial Support Options
What are the scholarship options available for the students? Full-tuition and partial-tuition merit-based awards are available for international students.
What are the criteria for determining scholarship applications? Work experience, admissions interview results, standardized test scores, undergraduate academics, and essays.
What are the options of availing a loan? Loans for international candidates are not available through the university. Candidates can apply for loans from private lenders with a US co-signor.
How many intakes in a year and when? Students matriculate once per year in August.
Size of the intake? The incoming class varies in size from 50 to 70.
What is the percent of foreign students in an average class/intake? The goal for each incoming class is approximately 35% international.
What are the specializations available? Marketing, Corporate Finance, Investment Management, Supply Chain & Analytics, and Strategic Management & Innovation.
What percent of the batch finds jobs within three months of graduation? Over the past five years, an average of 91% of students have been employed within 3 months of graduation.
What is the mean starting salary of a class after graduation? For the graduating class of 2012, the average was $80,737.
What are the key sectors represented in recruiters for this program? Functions include finance, marketing, operations/logistics, consulting, general management, and a variety of others.
For further questions regarding admissions, programs and application process at University of Iowa, write to tippiemba@uiowa.edu.