School Expert Q&A: School of Inspired Leadership
School Expert Q&A: School of Inspired Leadership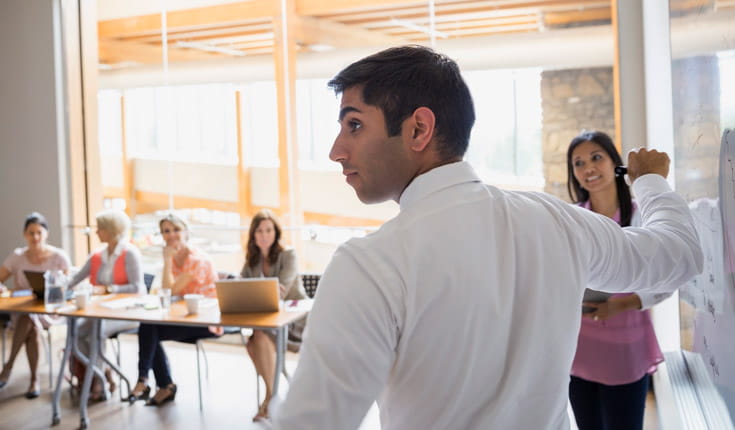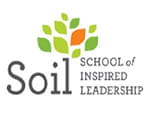 1. About the Program
Name of the school? School of Inspired Leadership
School location? School of Inspired Leadership, Plot no 76, Sector 44, Gurgaon (Delhi NCR) Haryana - 122003
Year school started? 2008
Name of the program?
One Year Post Graduate Programs (PGPM):
PGPBL – Post Graduate Program Business Leadership
PGPHRL – Post Graduate Program Human Resource Leadership
Two Year Post Graduate Program (PGDM):
Post Graduate Diploma in Management in Business Design
2. Admission Criteria
GMAT™ score? We accept GMAT (non-mandatory). We have our own STAT (SOIL Talent Appreciation Test).
Work Experience requirement?
PGPBL – Minimum 2 years
PGPHRL – 0 and above
PGDM – 0 to 2 years
English Proficiency requirement? Intermediate to expert
Letters of recommendations? One Professional, one Personal
Interview/Group Discussion? Both are necessary
3. What is the Application Process?
How does one apply for the programme? All students seeking admission for SOIL Post Graduate Programs starting 16th July '18 can access the online application from:
What is the Application fee? INR 2000
Where do I get a copy of the Application form? Website online: www.soilindia.net
When does the application process start? Once the application form payment is done
What is the last date to apply?
PGPM Programs Application deadline: March 23
PGDM Program Application deadline: April 6
4. What is the Admission Process?
What is the range of GMAT scores for accepted students? 500 and above is acceptable. Students with more than 650 will be preferred due to their excellence in the Exam.
Is there a requirement of 16 years of study prior to applying? Yes
What constitutes work experience?
Min 2 years for the PGP Business Leadership Program
0 and above is required for the PGP Human resources leadership and PGM in Business Design Program
Who should letter of recommendation come from? One professional (official), one personal (parents, relatives)
When should I expect an invitation for an interview? We have a rolling interview process. You can expect to get a decision on your shortlist within five weeks of submitting your application and two weeks of taking the STAT test. Interviews are scheduled within 1-4 weeks of your completing the STAT test. Shortlisted candidates are required to arrive 60 minutes before the interview to take a few on the spot tests at the campus.
Who should I contact if I have a question regarding my application status?
Admissions Office: 9654467153 / 01204302222
Hina Verma: 9650068911
Siddharth Sharma: 8754717297
5. Fees & other expenses
What is the estimated cost for the entire program for a foreign student?
PGPBL- 15.03 Lakhs,
PGPHRL - 12.85 Lakhs,
PGDM - 16.5 Lakhs
What is the cost of living for the duration of the programme? Approximately 2 lakhs.
Are there other costs to be taken into consideration? No
Are there any job opportunities on campus that can be pursued while the programme is on, to lower the overall cost impact? We have research assistants who work with the professors on live projects, research methodologies etc.
6. What is the financial support option available to students?
What are the scholarship options available for the students? In order to encourage gifted students and support students with limited means, SOIL offers various up to 70% of tution fee as Scholarships. The number of seats under each scholarship category are limited. The scholarships available at SOIL are:
Need based Scholarship
Merit based Scholarship
Defence - Capt. Vikram Batra Scholarship
NGO & Non-profit organisations scholarship
AIESEC/Teach for India Scholarship
Woman in Leadership Scholarship
What are the criteria for determining scholarship applications?
Applicants with family income (excluding applicant's income) of less than INR. 5 lakh per annum.
Last drawn salary would be considered for retired family members.
Applicants from family business, entrepreneurial & self-employed background will not be considered.
Applicants who have studied or worked outside India will not be considered.
Merit Based: Exceptional Students with proven track record in Academics & Career.
Defence - Capt. Vikram Batra Scholarship: Students from the Armed Forces background are eligible for this scholarship. It is also applicable for students whose parents have served in the Defence Services of India.
NGOs & Non-Profit Organisations: Students who have been actively working for an NGO or Non-profit Organisations presently or in the past (for at least one year).
AIESEC/Teach for India: Students who have contributed to society by finding sustainable solutions to bring about development.
Women in Leadership: Women candidate who have done exceptional work in leadership roles.
What are the options of availing a loan? SOIL has loan agreements with leading banks/institutions to provide loans that cover 95% of the total cost of Education. These loans are customised for our students and usually do not require any collateral. Educational loan covers tuition fee, living expenses, food and books. Loans are offered at customised interest rates. SOIL has partnered with Axix Bank, HDFC Credila and Avanse for student educational loan requirement.
What is the amount of loan that a student is eligible for and what are the documents required?
Maximum eligibility for Loan – 100% of total fee
Documents – Depends on the bank
At what rate of interest is the loan available? What is the date from which loan repayment begins? What is the maximum period in which a loan is to be repaid?
Interest Rate ~8% to 10%
Maximum period for Loan Repayment – 5 to 10 years
Repayment Period – Usually 6 months after graduation
*The above-mentioned facts and figures may changes depending on the bank requirements.
Does the Institute/School help in getting loan? Yes
7. Curriculum/Faculty/Student Exchange/Hostel accommodation facilities of the school
How many intakes in a year and when? Intake - August to March every year. (Follows our admission cycle.)
Size of the intake? PGPM – 180, PGDM - 150
What is the % of foreign students in an average class/intake? We don't have any foreign intakes as of now.
What are the specializations available? We offer specializations in Marketing, Finance, Analytics and Human Resources
What % of the batch finds jobs within 3 months of graduation? 100%
What is the mean starting salary of a class after graduation? PGPM - 9.52 Lakhs
What are the key sectors represented in recruiters for this programme? Consulting, HR, Analytics, Finance, Manufacturing