School Expert Q&A: SDA Bocconi Asia Center
School Expert Q&A: SDA Bocconi Asia Center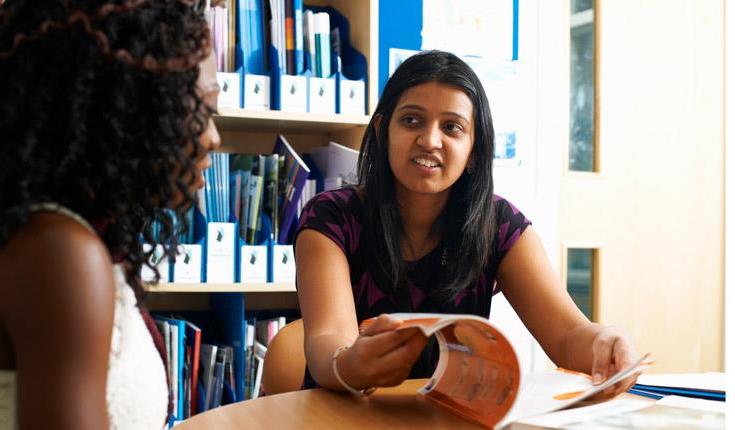 Alessandro Giuliani helps answer questions about getting into the International Master in Business (IMB) program at SDA Bocconi Asia Center.
Alessandro Giuliani is the Managing Director at SDA Bocconi Asia Center, formerly known as MISB Bocconi. He is a graduate from Bocconi University, Italy, post that he started with a career in luxury marketing with a few MNCs in France, Spain, and Italy. He then moved to research studies on strategy in the luxury market with L'Oréal Paris and then to senior marketing roles in Luxury MNC Ermenegildo Zegna. A serial entrepreneur, who founded the first promotional company in Italy, then the first financial marketing company in Italy, and then a series of the other companies in Spain, China, and India.
---
About the Program
Name of the school: SDA Bocconi Asia Center
School location: Mumbai, India
Year school started: 2012
Name of the program: International Master in Business (IMB)
Admission Criteria
GMAT™ score: Yes
Work Experience requirement: 0-5 years
English Proficiency requirement: Yes
Letters of recommendations: N/A
Interview/Group Discussion: Personal Interview Only
Others: Minimum graduation in any discipline from a recognized university. Students pursuing their final year of graduation can also apply.
Application Process
How does one apply for the programme? Please visit our website
What is the Application fee? INR 2,200
Where do I get a copy of the Application form? Please visit our website
When does the application process start? September every year
What is the last date to apply? 20th May
Admission Process
What is the range of GMAT scores for accepted students? Average GMAT is 640
Is there a requirement of 16 years of study prior to applying? No. There is a minimum requirement of 15 years of study (10+2+3).
What constitutes work experience? We consider Full-time, employee/self-employed, apprenticeship and articleship as work experience.
Is there a minimum cut off for TOEFL/IELTS/PTE test scores? N/A
Who should letters of recommendation come from? N/A
When should I expect an invitation for an interview? Once you submit your application the admissions team will schedule your interview if your profile is shortlisted.
Who should I contact if I have a question regarding my application status? You can contact us at info@sdabocconiasiacenter.com or 022 4086 7024.
Fees & Other Expenses
What is the estimated cost for the entire program for a foreign student? The fees for the foreign students are the same as those of Indian nationals. Fees for batch of 2019-21 are INR 18,60,000/- + Taxes as applicable (inclusive of tuition fees for Semester in Italy)
What is the cost of living for the duration of the programme? Hostel or Residential facilities are available for students in on first come first serve basis for twin sharing furnished rooms. The cost of living in Mumbai depends on the option availed.
Are there other costs to be taken into consideration? If yes what? Semester in Bocconi, Italy: No additional tuition fees are requested. The average living costs in Milano, Italy are; Housing: from 400 onwards per month. Food: a meal at the university canteen is approximately 10 Euro. Public transportation: a monthly pass is approximately 22 Euro for students under 26 years of age or approximately 35 Euro for students over 26 years of age.
Are there any job opportunities on campus that can be pursued while the programme is on, to lower the overall cost impact? No, the course is very intensive and therefore has no provision for taking up any kind of employment.
Financial Support Options
What are the scholarship options available for the students? Partial tuition waivers are available on merit basis; Dean's Scholarship; Woman in Leadership Scholarship; Sports, Cultural & Arts Scholarship.
What are the criteria for determining scholarship applications? These are based on individual cases and aspects like academic consistency and over all candidate profile. No other form to be filled for scholarships or tuition waivers.
What are the options of availing a loan? Applicants to approach a bank or a lending institute directly with which we have a tie-up or other banks.
What is the amount of loan that a student is eligible for and what are the documents required? Applicants to check with the bank directly.
At what rate of interest is the loan available? What is the date from which loan repayment begins? What is the maximum period in which a loan is to be repaid? Applicants to check with the bank directly.
Does the Institute/School help in getting loan? We have tie-ups with Credilla, Avanse, and Axis bank.
Curriculum/Faculty/Student Exchange/Hostel Accommodations
How many intakes in a year and when? One Intake per year, in July.
Size of the intake? 150-160
What are the specializations available? It is a general business program with 4-month specialization semester in Italy. The semester offers specializations courses in Banking & Finance, Marketing and Retail, Innovation Management, Luxury and Fashion Management, Operations, Human resources, Entrepreneurship among others.
What % of the batch finds jobs within 3 months of graduation? 95-100 percent.
What is the mean starting salary of a class after graduation? INR 10 LPA approx.
What are the key sectors represented in recruiters for this programme? Services, Financial services, Consumer Goods, TLC/IT, Retail, Consulting, and others.