School Expert Q&A: Schulich School of Business
School Expert Q&A: Schulich School of Business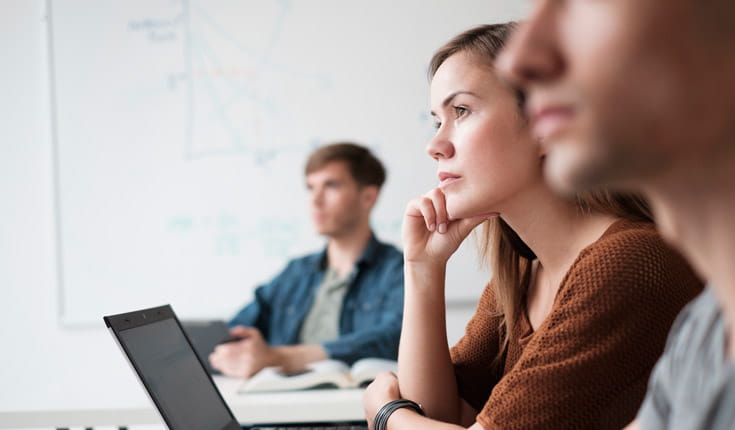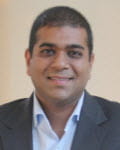 Schulich offers business programs year-round at two Toronto campuses.
Imran Kanga, associate director at the Schulich School of Business answers your questions below.
About the Program
Name of the school: Schulich School of Business
School location: Toronto, Hyderabad
Year school started: 1965
Any global ranking: Ranked 9th in the world overall by the Economist
Name of the program: MBA, IMBA, MBA in India, Mfin, MSC Business Analytics, MAcc
Admission Criteria
GMAT™ Score: Yes, the GMAT score is required, however we do not have a minimum cut off score.
Work Experience Requirement: Minimum 2 years.
English Proficiency Requirement: Not required, if English was the language of instruction at the undergraduate level.
Letters of Recommendations: 2 professional recommendations (preferred).
Interview/Group Discussion: Admission Interview required before offer of admission is granted. Information interviews can also be scheduled prior to application.
Others: Resume, undergraduate transcripts, 4 year undergraduate degree preferred.
Application Process
How does one apply for the programme? The application can be completed and submitted online.
What is the application fee? $150.
Where do I get a copy of the application form? Online.
When does the application process start? We have a rolling admission process.
What is the last date to apply? The early application deadline is the first week of January and the last date to apply is last day of February.
Admission Process
What is the range of GMAT scores for accepted students? Range 590 – 780.
Is there a requirement of 16 years of study prior to applying? 16 years is preferred.
What constitutes work experience? Relevant work experience in a professional work environment – either in a corporation, start up, entrepreneurial experience, working in a team environment.
Is there a minimum cut off for TOEFL/IELTS/PTE test scores? No.
Who should letters of recommendation come from? We prefer professional recommendations – could come from someone the student has a reporting relationship, or in the case of one's own business it could come from a client, customer, or supplier.
When should I expect an invitation for an interview? Once the review process is complete – about 3 weeks after the complete application is received.
Who should I contact if I have a question regarding my application status? Imran Kanga at ikanga@schulich.yorku.ca or +918142417000.
Fees & other expenses
What is the estimated cost for the entire program for a foreign student?

Schulich MBA in Toronto: $76,000.
Schulich MBA in India: $56,000

What is the cost of living for the duration of the programme?

Schulich MBA in Toronto: $30,000
Schulich MBA in India: $10,000 - $15000

Are there other costs to be taken into consideration? If yes what? Travel and books.
Are there any job opportunities on campus that can be pursued while the programme is on, to lower the overall cost impact? Yes students can get jobs at the various faculty departments on campus or work with professors on research projects.
Financial Support Option
What are the scholarship options available for the students? Wide range of scholarships are available ranging from $5000 to full.
What are the criteria for determining scholarship applications? Scholarships are merit based – Academic performance at the undergraduate level and GMAT score are considered, along with work and life experience.
What are the options of availing a loan? In India, students can get a loan through Credila, and we also have an International loan program with the Royal Bank of Canada which offers loans to international students.
What is the amount of loan that a student is eligible for and what are the documents required? This varies depending on the institution and the student. In India, it is usually Rs. 20 lakhs ($35,000) and in Canada it is up to $45,000.
At what rate of interest is the loan available? What is the date from which loan repayment begins? What is the maximum period in which a loan is to be repaid? Again this varies depending on the Institution.
Does the Institute/School help in getting loan? Yes – our loan partners are Credila in India and the Royal Bank in Canada.
Curriculum/Faculty/Student Exchange/Hostel accommodation facilities
How many intakes in a year and when?

Schulich MBA in Toronto: 2 intakes in January and September.
Schulich MBA in India: 1 intake in September

Size of the intake: Schulich MBA in Toronto: 400 Full time students, 150 part time students

Schulich MBA in India: 45 students

What is the % of foreign students in an average class/intake? International students make up approximately 55% of the total class.
What are the specializations available? We have 19 different Areas of Specialization: Business Consulting, Strategic Management, Marketing, Finance, Business and Sustainability, Entrepreneurship, Operations and Supply Chain Management, Real Estate and Infrastructure, Public Sector Management, Healthcare Industry Management to name a few.
What % of the batch finds jobs within 3 months of graduation? This varies every year but typically it is over 90% (92% in 2012).
What is the mean starting salary of a class after graduation? Again this varies slightly every year, but the starting salary on average is $90,000.
What are the key sectors represented in recruiters for this programme? Consulting, Finance, Energy, Manufacturing, Marketing.
For further questions on Schulich School of Business, write to Imran Kanga at ikanga@schulich.yorku.ca or call +918142417000.