School Expert Q&A: National Institute of Securities Education
School Expert Q&A: National Institute of Securities Education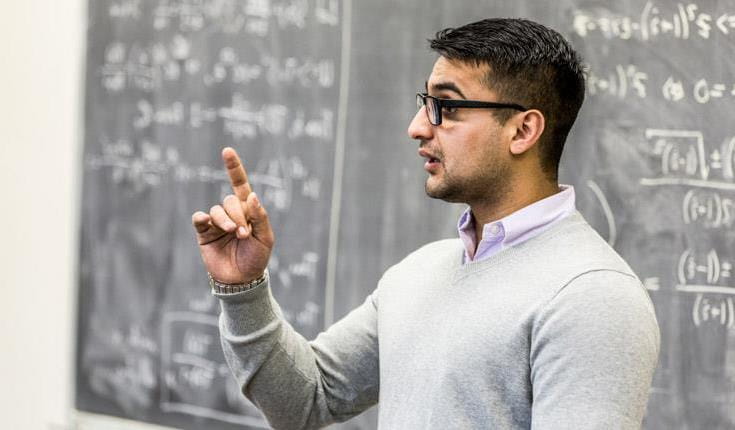 National Institute of Securities Education answers questions about their program.
Professor Sunder Ram Korivi is the dean at NISM's School for Securities Education. He holds an MA (Economics & Political Science) and PhD from the University of Mumbai. He is a fellow of the Institute of Chartered Accountants of India, associate of the Institute of Cost & Works Accountants of India, and associate of the Insurance Institute of India. He has worked as a full-time faculty member at SP Jain Institute of Management and Professor at NMIMS, where he served as heads of departments of Finance and Economics and later, dean of the School of Business Management at NMIMS University. He has been an adjunct faculty at IIM Kozhikode.
His interests are in the fields of Financial Economics and Fixed Income Securities. He has lectured at several institutions of national importance, such as National Institute of Bank Management, National Insurance Academy, Institute of Chartered Accountants of India, National Academy of Direct Taxes, SJMSOM-IIT Bombay, and NITIE. In addition to authoring in international journals and conference papers, he has served as a guide to PhD and M.Phil students and has also conducted policy research. He has served on the Boards of Studies of Kashmir University, Symbiosis International University and the Institute of Cost Accountants of India. He is the recipient of the Outstanding Teacher in Finance from NMIMS, Higher Education Forum and from Amity University.
---
About the Program
Name of School: National Institute of Securities Education (NISM), School for Securities Education. NISM is an educational initiative by the Securities and Exchange Board of India.
School Location: NISM Bhavan, Plot 82, Sector 17, Vashi-Navi Mumbai 400 703, Maharashtra.
Year School Started: 2010.
Any Global Ranking: None.
Name Program: Post Graduate Programme in Securities Markets (PGPSM), one-year Full-time.
Admission Criteria
GMAT™/XAT/NISM Score: Yes.
English Proficiency Requirement: Yes. Will be assessed in written test, interview, and essay.
Letters of Recommendation: No. Letters demonstrating proof of experience will be required.
Interview / Group Discussion: Interview. An essay is to be submitted at the time of interview.
Written Communication: Will be assessed through the written essay at the time of selection interview.
Application Process
How does one apply for the program? Through our NISM test administrator, ATTEST. Waiver from NISM admission test is available for those having valid GMAT score of 450 and above. Details to be notified.
What is the application fee? Rs.1,000.
Where do I get a copy of the application? Download it from www.nism.ac.in, under Academic Programmes/Post Graduate Programme in Securities Markets (PGPSM).
When does the application process start? January.
What is the last date to apply? April 21.
Admission Process
What is the range of GMAT scores for accepted students? Scores for accepted students are above 450.
Is there a requirement of 16 years of study prior to applying? 16th year of education is not required. Graduates (or equivalent) from a recognized university, or those studying in the last year of graduation (or equivalent) are eligible to apply.
What constitutes work experience? Six months and above in any intermediary approved by SEBI/RBI/IRDA will be given credit, as per weights mentioned in the PGPSM admission brochure.
Is there a minimum cut off for TOEFL/IELTS/PTE Test scores? Not applicable.
Who should letters of recommendation come from? Not applicable.
When should I expect an invitation for an interview? May.
Who should I contact if I have a question regarding my application status? If you have a question regarding your application status, email to rajshekhar.torgal@nism.ac.in.
Fees and Other Expenses
What is the estimated cost for the entire program for a foreign student? INR Rs.3 lakhs or equivalent in US dollars.
What is the cost of living for the duration of the program? Our hostel, NISM Nivas, is located one km away. Accommodation is currently available at Rs.3,000 p.m., and food bills are to be paid directly to the caterer. These rates are subject to revision.
Are there other costs to be taken into consideration? No.
Are there any job opportunities on campus that can be pursued while the program is on, to lower the overall cost impact? No.
Financial Support Options
What are the options for availing a loan? The options are availing a bank loan like Credila, HDFC Bank and others banks.
What is the amount of loan that a student is eligible for and what are the documents required? This can be ascertained from Credila or the lending banks. Some banks cover cost of a laptop also.
At what rate of interest is the loan available? What is the date from which the loan repayment begins? What is the maximum period in which a loan is to be repaid? To be ascertained from Credila or the lending banks.
Does the institute/school help in getting loan? Hard copies of the admission selection letter can be made available on request. The same has proved sufficient in obtaining loans.
Curriculum/Faculty/Student Exchange/Hostel Accommodation Facilities
How is the curriculum designed? NISM has top-class members on its faculty and its Academic Council. The curriculum is designed and fine-tuned on an ongoing basis, in tune with the contemporary developments and the requirements of industry.
How many intakes in a year and when? One intake per year.
Size of the intake? 40 to 50.
What is the percent of foreign students in an average class/intake? None at present. There is an interest from some countries from the SAARC region.
What are the specializations available? PGPSM specializes entirely on Securities Markets. PGPSM helps students work as Analysts, Stockbrokers, Investment Bankers, Fund Managers, Risk & Treasury Managers and Compliance Officers.
What percent of the batch finds jobs within 3 months of graduation? 100 percent.
What is the mean starting salary of a class after graduation? Rs.5 lakhs.
What are the key sectors represented in recruiters for this program? Finance and IT.